Do you feel uncomfortable wearing short dresses just because of dark knees?
Do you doubt your appearance sometimes just because of the dark spots that you have on your knees?
Do you feel embarrassed and don't like to wear your favorite summer dress just because of dark knees?
If your answer to the above questions is YES, then you are at the right place to find a solution to your problems!
Firstly know that having dark skin on knees and elbows are common conditions in most of us and are harmless. But still, we try to match the color of knees and other parts of the body to have an even skin tone.
So, let's get started with the causes of dark knees.
What causes Dark Knees?
Knees, elbows, and other joints of our body are darker than other parts of our body due to hyperpigmentation. Hyperpigmentation often happens due to the production of excess melanin. Melanin is a pigment that gives color to our skin. The dark skin in knees and elbows are more common in people with dark skin tones because darker skin is more likely to overproduce melanin.
However, the other causes of dark knees, elbows, and other joints include:
Friction
Excess sun exposure
Skin condition such as eczema
Accumulation of dead skin cells
Home Remedies to Remove Dark Knees
Turmeric and Milk
You must be aware of the fact that turmeric is the natural ingredient that has antioxidants and anti-inflammatory agents that removes unwanted impurities and dead skin cells from your knees and elbows without any side effects.
The most active ingredient in turmeric is curcumin which regulates and reduces the excess production of melanin which is responsible for dark complexions.
Similarly, raw milk contains lactic acid which is responsible for lightening the skin.
How to apply?
Mix a tablespoon of turmeric powder with 1 tsp of milk.
Apply the mixture to your knees and massage the area for a few minutes.
Rinse it with warm water.
You can also add a little amount of honey for a better effect.
Sugar and Olive Oil
Sugar is a source of glycolic acid which penetrates the skin cells and leaves you looking fresh and rejuvenated. Olive oil on the other side works as a moisturizer and is a great antioxidant for your skin which helps to nourish, hydrate, and remove dead skin cells from your skin.
How to apply?
Combine equal amounts of olive oil and sugar to make a fine mixture.
Apply the mixture on your knees and elbows and massage in a circular motion for 5-10 minutes.
Rinse it with lukewarm water.
NOTE: Don't be too harsh while applying this scrub, as sugar may over-exfoliate and hurt your skin.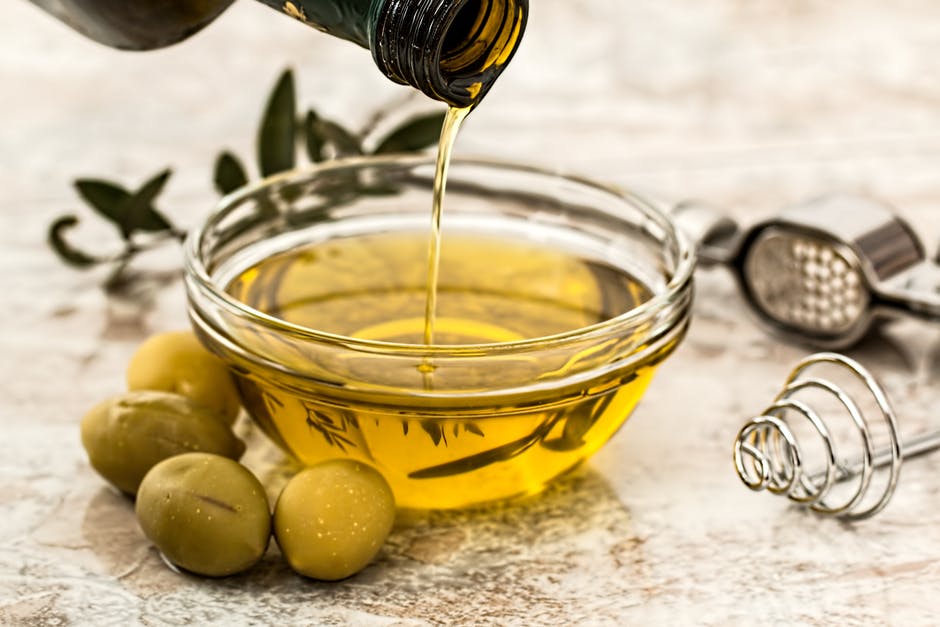 Yogurt and Vinegar
The vinegar is rich in acetic acid whereas yogurt is rich in lactic acid, which combinedly helps your knees to cleanse and reveal healthy-glowing skin.
How to apply?
Mix a tablespoon of yogurt and 1 tablespoon of apple cider vinegar.
Apply the mixture to targeted areas.
Leave the mixture for 10-15 minutes and rinse off with warm water.
Oatmeal and Lemon
Oats act as natural cleansers as they contain compounds called saponins. They help to remove excess dirt and oil and exfoliate the skin by removing dead skin cells. Moreover oatmeal has amino acid in it which can lighten marks and helps to deal with skin discoloration and dark spots.
Lemon wheres is antibacterial, antioxidant and a great exfoliator as it contains natural enzymes to remove the dead skin cells from your skin.
How to apply?
Mix two tablespoons of powdered oatmeal and 2 tablespoons of lemon juice.
Apply the mixture for a few minutes and massage gently with your fingers.
Rinse off the oatmeal scrub with water.
You can also use the combination of oatmeal and milk in a similar way to make your skin feel soft, smooth, radiant, and healthy.
Honey and Lemon
Honey is a natural exfoliator for your skin to remove the dullness from your skin by removing the dead skin cells and lighten your dark spots.
Similarly, lemon is highly concentrated with Vitamin-C, which is a powerful antioxidant that helps in lightening the skin, dark spots, and other forms of hyperpigmentation.
In short, lemon lightens the skin by reducing melanin.
How to apply?
Mix a tbsp of lemon and a tbsp of honey.
Apply the mixture in darkened areas.
Wash Off with water after 20-30 minutes.
Coconut Oil
Coconut Oil is enriched with essential fatty acids and Vitamin E that help to repair damaged and dull skin.
How to apply?
Apply a little amount of coconut oil to the affected areas after taking shower.
Massage gently for 4-5 minutes until your skin absorbs the oil.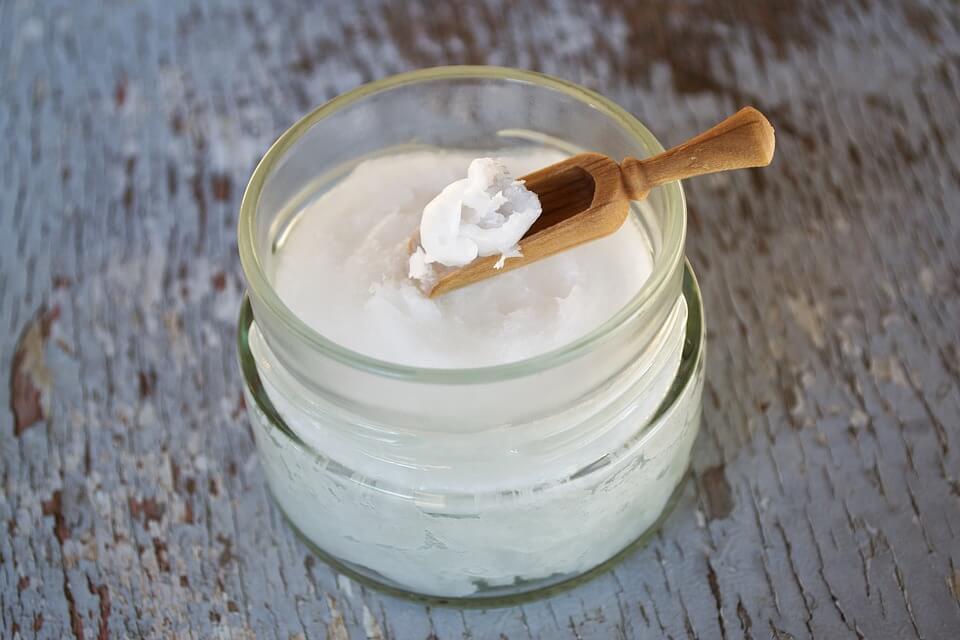 Aloe Vera and milk
Aloe Vera helps can be used as a moisturizer for your skin and also evens out your skin tone.
Aloe Vera has antibacterial and anti-fungal properties which makes your skin supple and fresh.
How to apply?
Mix equal amounts of milk and aloe vera gel.
Apply the mixture to your skin and gently massage for a few minutes.
Wash it off with water after 20 minutes.
TIPS:
Try any of these homemade remedies for at least 4 times a week to see the results.
Don't forget to apply moisturizer afterward.
Apply sunscreen with SPF-30 or more on your knees, elbows, and other exposed areas before going outdoors.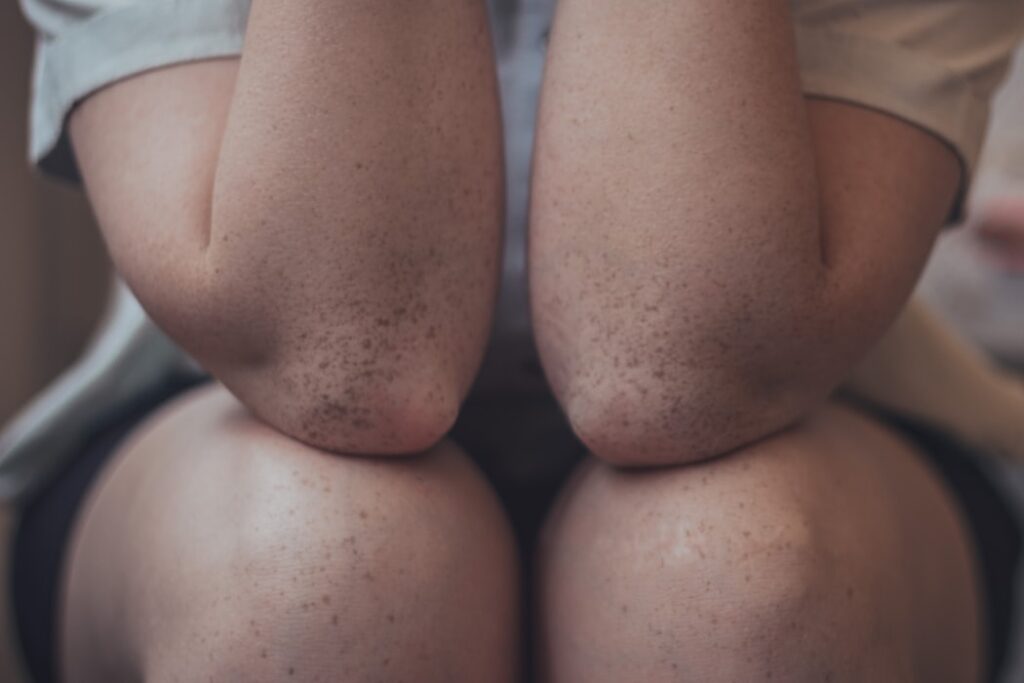 Wrapping Up
The areas such as knees and elbows get tanned or get darker no matter how much careful you are and it becomes way too difficult to remove the roughness and darkness from these specific areas. This might be a problem for many of us, so try the above home remedies for dark knees and elbows with the simple ingredients that are easily available around you.
Frequently Asked Questions
Can dark knees and elbows be lightened?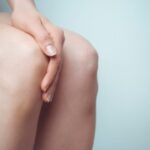 Nothing is impossible if you try. If you take proper care of your skin, dark knees and elbows can be lightened with naturally available ingredients around us like sugar, honey, lemon, aloe vera, turmeric, baking soda, vinegar, and so on. Just have patience and give some time to your skin to heal.
What causes dark knees and elbows?
Dark knees and elbows are due to sun exposure, excess production of melanin-hyperpigmentation, accumulation of dead skin cells, and many other reasons.
You Might Be Interested In
Tips for Skin Whitening: 7 Natural Hacks We Can Do At Home
AHA and BHA: Benefits for your skin