Hello, makeup lovers! You must be pretty much busy arranging all your makeup products in your makeup kit and counting the money you have been spending on makeup products only.
And for the beginners, you might be confused by the thousands of products available in the stores.
From a beauty blender to a set of brushes there are lots of makeup tools in the market that you want to have in your makeup bag. But, why to waste unnecessary money and space on your cosmetic shelves by buying unnecessary items. So, this time we are here with you with the must-have makeup items- in your makeup kit!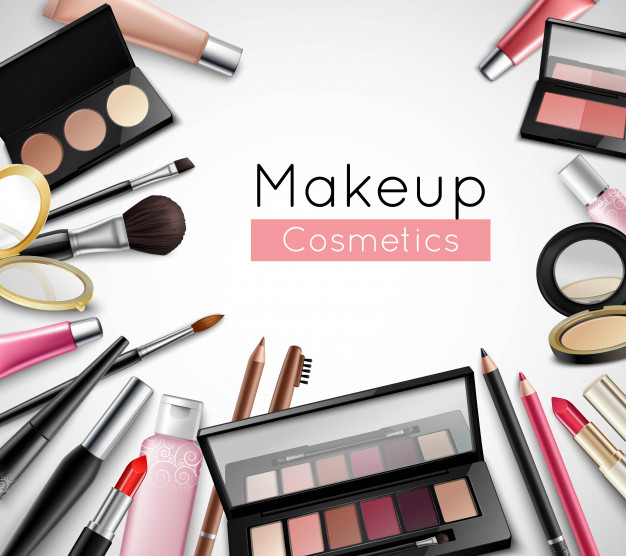 Must-Have Makeup Essentials
Primer
If you want all your makeup to last a whole day without fading or caking up then a primer is the must-have product for you.
Primer is the first makeup essential for your makeup to go on smoothly and to prime your face.
The major formula for primer is silicone which helps to create a smooth and soft skin texture for your further makeup like foundation and eyeshadows to spread equally.
BB Cream
If you are someone who loves to do makeup daily but not so fond of foundations then you can add BB creams to your makeup kit.
When you need a little help for your complexion and if you think foundations work a Lil bit more for you then you can totally rely on those BB creams which are lightweight, and give sheer coverage.
Foundation
No matter what, you can't deny the fact that foundations are the perfect makeup essential for many girls. A good foundation, according to your skin type and skin undertones can give a different glow to your skin and can be a perfect base upon which you can lay other products.
As most of the foundations are meant to stay all day on your face, you are highly recommended to use a non-comedogenic foundation to let your skin pores breathe.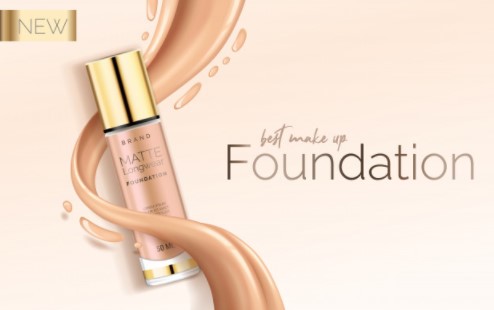 Concealer
How can you forget about the most faced problem of skin: Dark Circles, Blemishes, and Dark Spots that actually makes your skin dull and unattractive even after applying foundations
So, concealers are the other makeup essentials that you must have to hide your discolorations, dark spots, and imperfections. Concealers never let you down in any of your events or your daily makeup routine.
Blush
Wanna freshen up your face? Blush- another makeup essential that can actually elevate your look if applied properly with the right color.
If you have no idea about the proper application of blush then you may end up looking like a clown. So choose the right color of your blush according to your skin tone.
For those having fair skin can apply a baby pink or peach blush, for those having medium skin tone can stick to mauve or an apricot shade, if you have dark skin tone go for berry or raisin, and for olive skin tone, reach for a rose.
Contour Kit
How can you miss this amazing face-changing makeup product? Contours are actually life-saving makeup essential for many of us. Applying contours is basically a new trend that everyone is obsessed with as it actually feels like a sun-kissed face.
Use one or two shades darker than your skin tone and contour your cheekbones, forehead hairlines, and even jawlines to slim down or enhance certain facial features.
Highlighter
Glowing skin never goes out of trend! Highlighter is the easiest and most effective makeup essential for you to have a perfect glowing and radiant look.
Blender and Makeup Brushes
You can, of course, apply all of the products like foundation, highlighter concealer with your fingers, but is it safe? No, because the germs from your hand transfer to your face leading to breakouts- and that's something that you definitely don't want to happen.
So, use a makeup sponge(blender) and makeup bruises to apply the products on your face to give a smoother finish to your look instead of relying on your fingers.
Eye Primer
Just like a face primer, eye primer helps to create a smooth canvas for your eye makeup. Eye Primer is an important makeup essential and for a good reason. Eye makeup, of course, takes a lot of time, and you surely want to prevent your eye makeup from sliding off, fading, and creasing. Be sure your eye primer has a proper formulation to keep the colors looking true and natural.
Mascara
Mascara is a magical makeup essential for every girl from a newbie to pro makeup artists. If you have thin, short lashes, then you can try mascara to magically pull out the beauty of your eyes.
You can try mascaras with different formulations to lengthen, thicken, and curl your eyelashes
Eye Shadow
Another interesting makeup essential for makeup lovers!
Eyeshadow comes in so many different colors and finishes that go with every outfit and can be used in so many different ways.
But, if you think you don't need all the shades and you don't want to buy the color palettes, then you can go for single eyeshadows or the nude eyeshadow palettes.
Waterproof Eyeliner
Just like mascara, eyeliner gives a different touch to your eyes. While black eyeliner is always on the trend, you can consider trying brown, grey, or sometimes blue eyeliners for a change.
There are various ways to apply eyeliner but the easiest and the most common way to draw a simple line at the lash line followed by a wing just beyond your eyes
Sometimes, liquid eyeliners mess up too badly making your eyes dark, so always try to apply waterproof eyeliner.
Eyebrow Products
While many of us tend to stick with our natural eyebrows there are lots of people who love to play an eyebrow game. Eyebrow Products are also one of the makeup essentials especially for those who aren't actually satisfied by their natural eyebrows.
You can use pencil, gel, powder, mascara, wax, or any other variations of eyebrow products to draw and thicken your eyebrow in natural shape.
Lip Gloss
Lip Gloss is loved by teenagers to the old aged makeup lovers. Whenever you are in a hurry or don't want to apply a matte lipstick you can always count on Lipglosses.
A shiny pout and a smile never goes out of style!

Lipstick
Want to go on a date? What about trying a perfect red matte lipstick?
Lipstick has always been the number one makeup essential for ladies. Either it is a glossy, matte, or satin finish, your makeup is never completed without lipstick.
Setting Spray/Powder
After spending so much time and hard work to create an absolutely stunning makeup look, you surely want your hard work to last as long as it can. So, for this setting spray or setting powder is another makeup essential for you to lock your makeup all day and all night.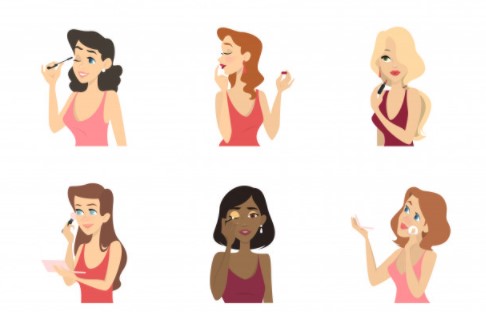 Bonus Tip
Moisturizer and Sunscreen
Just because it isn't mentioned in the above list doesn't mean that you don't need a moisturizer and sunscreen. Moisturizer and Sunscreens are usually known for skincare rather than for makeup essentials. So, always apply a moisturizer and sunscreen before applying any other products on your face.
Similar Post
DIY Makeup Brush Cleaner: 3 Pro Tips and Tricks
Easy Natural Makeup: 5 minutes Easy Makeup you Must know!!