Creating a time-saving minimal makeup look in today's busy life is a must. It is for ladies who want to get a polished look in less time and effortlessly.
Time-saving minimal makeup look means only doing the necessary things which are required. This look focuses more on the natural look and gives us a fresh look without spending much time on a makeup routine. To get we should follow some of the steps.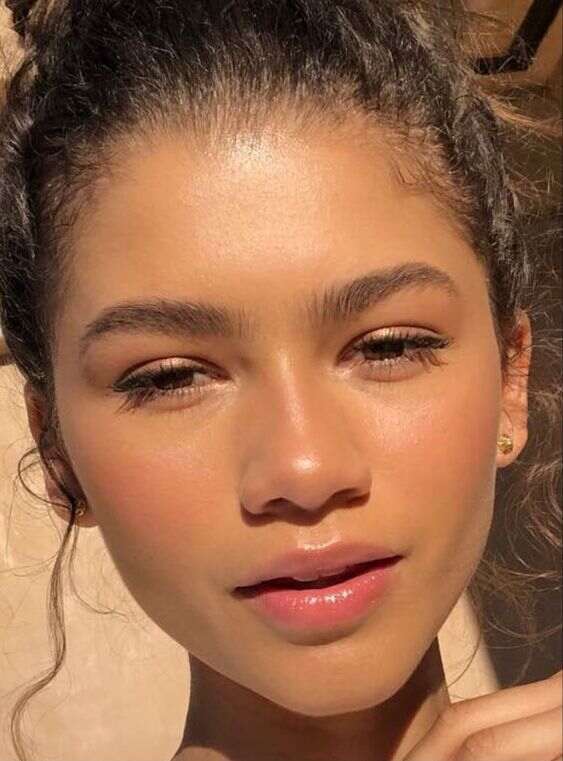 Guide line achieve Time-saving minimal look is given below:
First, wash your face with facewash and apply moisturizer, sunscreen, and necessary serum according to your skin tone. Never miss this step as it is the most important step in your makeup routine. So, prep your skin to get a fresh and natural look as it will be the base for your makeup. If the base is nicely set then the makeup lasts longer.
Tinted primer or foundation
Applying a full-coverage foundation can make your face look cakey and it is not necessary for daily use. To get a minimal makeup look we can use tinted primer or moisturizer instead of full-coverage foundation. We should apply a thin layer to even out our skin tone which helps our natural skin to show through. Hence, helps to enhance our natural features. Hence, it is important in time-saving minimal makeup look.
Concealer only when needed
Concealer is used to hide our dark circles, spots, redness, and blemishes. While applying concealer we should focus on the area that required extra coverage while keeping it minimal. As our motive is to get a minimal makeup look so, we should try to keep everything minimal. So, concealer is important in time-saving minimal makeup look.
Applying blush helps to enhance the apple of our cheeks. Especially, cream blush is used in natural shades to get a fresh look. Hence, apply cream blush to the apple of our cheeks and blend it with a fingertip or blender and get the soft glam. So, blush helps us to enhance the natural look. And is a must product to obtain time-saving minimal makeup look.
Eyebrows play an important role in our makeup routine. So, we should groom it properly. Applying clear brow gel or tinted brow gel that matches your brow color and gives them proper shape. We should brush our eyebrows upwards for a natural look. Hence, brow grooming is important in time-saving minimal makeup look.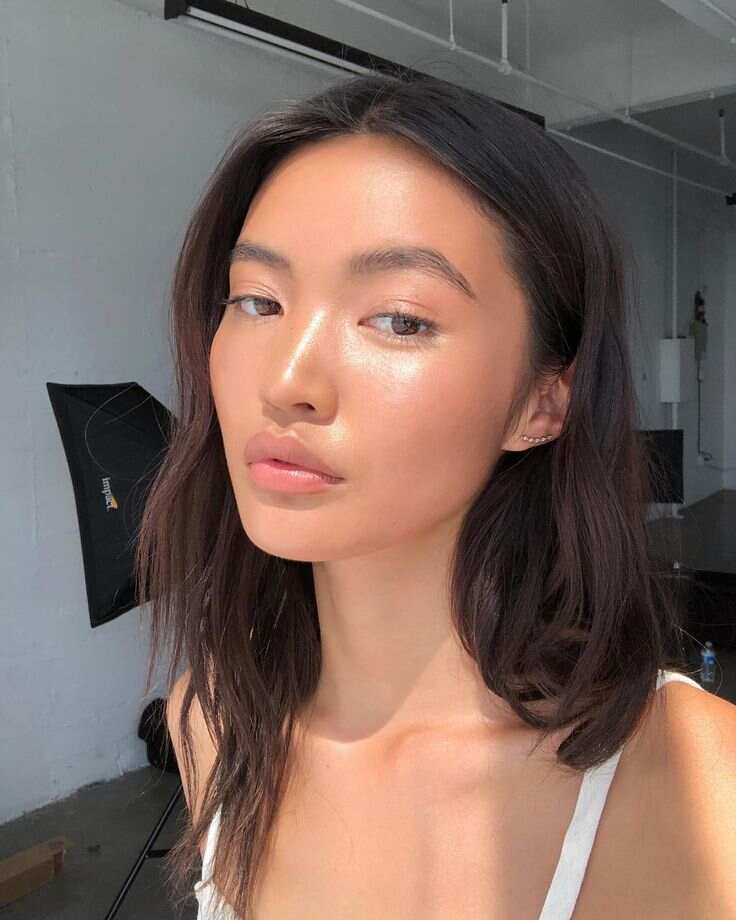 For a natural and minimal look, we should stick with the matte color eyeshadow which matches our skin tone for an effortless look. We should stick to a neutral matte eyeshadow shade across our eyelids to add a touch and definition to our look.
Apply a coat or two of mascara to get long upper lashes. Focus on giving volume to your eyelashes. We can also focus on lengthening and separating eyelashes to get a wide-eyed effect and enhance our makeup with natural-looking eyelashes. Hence, we can say that mascara also plays an important role in giving us a minimal makeup look.
Always go for the lip balm or lip tint which enhances the natural lip color. Lip balm keeps our lips moisturized and gives us a fresh look. So, to get natural lip color we should always stick to lip or lip tint. Hence, giving natural lip color lip balm enhances our natural look.
Finish the makeup look with a setting spray which helps to set our minimal makeup look. It gives us a fresh and dewy finish. Setting spray helps to set our makeup look for a longer period of time. So, we should add setting spray to our makeup routine.
Apply a subtle highlighter to get a radiant glow. We can apply cream, powder, or liquid highlighter to the high points of our face if desired. It gives a shining texture to our skin which helps us to glow and pop off our facial features. vogue
Time-saving minimal makeup look conclusion
The key to time-saving minimal makeup is applying lightweight products and easy-to-apply products. And try to focus on enhancing our natural features which give us a natural look. This routine can be completed within a few minutes giving you a fresh look with minimal effort. We should try to make the most of our products and get a natural look. So, a minimal look not only saves our time and effort but also gives us a natural and fresh look. Hence we can say that time-saving minimal makeup look gives us the natural look we want in our daily routine.