By incorporating technology-inspired beauty hacks we can achieve an effortless look. As we know technology has impacted our life in every aspect.
Technology can be used in beauty hacks as well. Generally, technology-inspired beauty hack involves smartphones. In this article, we are going to talk about the two technology-inspired beauty hacks that may help us to achieve an efficient look.
Technology-inspired beauty hack are given below:
Smartphone beauty lighting hack
Smartphones have powerful LED flashlights that can be used to enhance your makeup application, especially in the low-light situation. First, we need a smartphone with a flashlight feature and a small phone stand or holder. It is a popular technology-inspired beauty hack.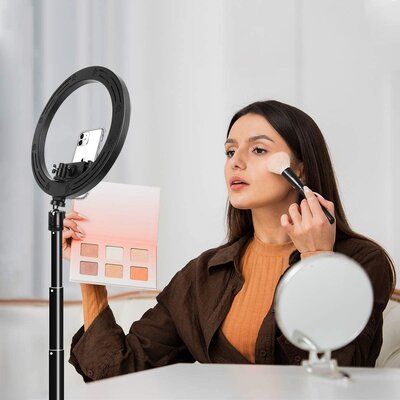 So, the technique to apply makeup using smartphones is given below:
We should make sure our smartphone is fully charged. And set up your makeup products in an organized manner so, we can find the necessary product when needed. Also, a mirror in the well-lit area. This will help you apply makeup without any disturbance or difficulties
Use a small phone stand or handler to secure your smartphone at a comfortable angle. Also, make sure that the flashlight is facing your face and mirror. By, doing it will be easier to apply makeup.
Activate the flashlight feature of your smartphone and adjust the intensity of the flashlight. Make sure the flashlight is giving a bright and natural light without being too harsh.
After the above setup apply makeup according to your need and desire. Here, the flashlight will give more focused light so we can apply our makeup easily. It also helps to blend our makeup properly with focused light which helps us to see our face clearly.
Check from a different angle
Once you are done with your makeup you can view it from different angles. A flashlight helps to see our makeup clearly and help to show unevenness or harsh line that are not visible in our regular light.
After the completion of makeup make sure to set your makeup. Turn off the flashlight and see your makeup in regular light. If there is a need for a touchup then correct it else, set your makeup. And you are good to go.
Hence, we can say that using flashlight of mobile is one of the technology-inspired beauty hack.
Virtual makeup apps
With the advancement of technology, there are many virtual makeup apps that help us to select any makeup look. These apps use augmented reality and allow us to virtually try makeup products that match our skin tone and also help us to get the proper shade by minimizing the mistakes it saves our time. We can use this app on different occasions according to our needs.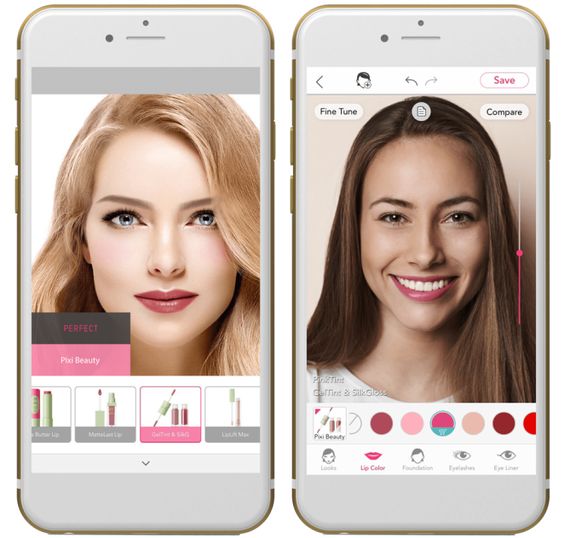 Here is how you can use a virtual makeup app:
Search for the virtual makeup app in your phone's Play Store. Some of the popular virtual makeup apps are Youcam Makeup, Perfect365, and others. Download the app according to your choice.
Follow the app's instructions to scan your face. This step usually involves aligning your facial features in front of the camera.
Explore the app's library of makeup products including eyeliner, eyeshadow, lipstick, and blush. Check out all the libraries according to your choice and need.
Try on the makeup virtually on your face. Adjust the tools according to your choice. Experiment with all the virtual products and see which looks good on your face. Try out all the colors and options available in the app.
You can save the different virtual makeup look that you have created. Compare them and see which look you like the most and try to recreate it by using the products you have.
If you found the makeup look you can take the virtual look as a reference. And try to create the look in real life. This trick will help you to create your look more accurately. Virtual apps can be used to create makeup looks on different occasions.
Hence, we can say that using virtual makeup app is one of the technology-inspired beauty hack.
In conclusion, we can say that by using technology-inspired beauty hacks we can create more professional looks and enhance our makeup routine and technology beauty hacks are more fun to experiment and explore.