When it comes to solo traveling it will lead you to lots of new experiences and excitement. It gives you the opportunity to indulge yourself fully. Traveling to new places itself is challenging and when you decide to travel alone it might feel like taking a huge leap. But if you have decided to take that leap then be assured, you are in for the thrill.
Your first trip may not go without a few hiccups, but that is how you learn from your experiences and improve. You may also be great at it and love it. That is how everyone started. Solo travelling may not be for everyone, but you should at least experience it once before you even give up on it. If you are thinking of travelling solo then we have few suggestions for you about the best places to travel alone, perks of solo travelling and few tips.
Best solo travel destination
If you are looking for travelling solo then we have prepared a list of best places to travel alone. These places have many things to offer and considered as safe for solo travelers. You might not be able to see everything the place has to offer in your trip. And it is ok. You need to understand that and enjoy whatever you do.
It is important to understand that accidents can happen anywhere and no place is completely free of any miss conducts, it is just that some places has it lower than the other. You must stay alert and avoid taking unnecessary risk where ever you are. Here are few places you might enjoy travelling to.
1. Thailand
Thailand is wonderful place to travel alone. It is affordable, easy to travel through, friendly, and you meet other travelers as well. This country has so much to offer, courses in everything from Thai cookery to massage to yoga to scuba-diving, and a well-trodden route that makes Thailand particularly safe for solo female travelers Thailand is excellent spot.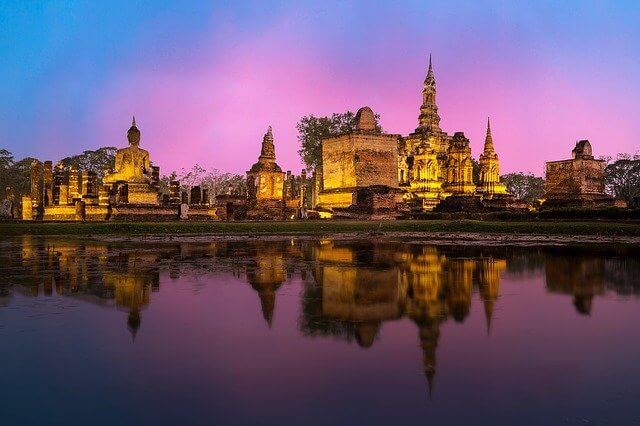 Bangkok is popular for its chaotic charm with many things to do. You can go to Ayutthaya the country's ancient capital that is scattered with temples. Visit Kanchanaburi which is a get away from Bangkok, since, it is a little more laid back. Chiang Mai is also popular destination for experiencing local community, and other activities. Thailand has something to offer for everyone who visits the country.
2. Singapore
Singapore is a very popular tourist destination. It is quite diverse with many language and religions. People here are multicultural and very welcoming to guests. This country is mix of old and new, very clean and one of the safe places to travel alone.
Singapore is very popular for shopping and if you are into it, then this country will make you happy. Even if you are not much of a shopper there are many things for you to do, and place to visit. Walking through the China town of Singapore is an experience in itself. You get to interact with the locals, buy local spices, souvenirs, clothes, jewelry and many more. You can eat at the local food court where you get to taste authentic Asian food at a very reasonable price.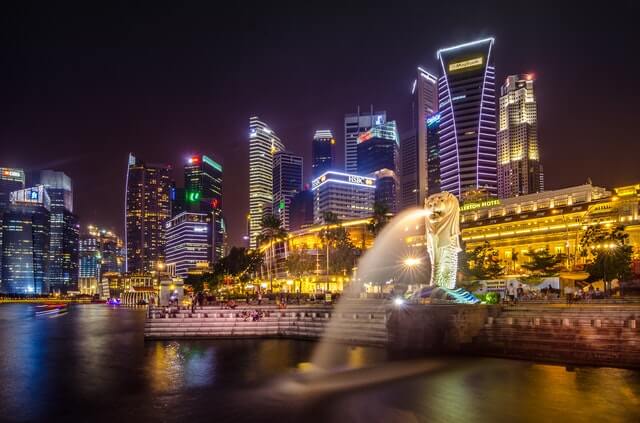 Singapore is rich with diverse culture, and there are beautiful temples and architecture defining them. You can visit Cathedral of St. Andrews and Cathedral of Good Shepherd. Thian Hock Keng temple, dedicated to Taoist Goddess of the sea, is one of the beautiful architectures of Singapore. Similarly, there are places where you can enjoy the beautiful views, enjoy the nightlife and many more if you decide to travel alone to Singapore.
3. Japan
Japan is one of the cleanest, polite, safe, and organized country to visit with its unique culture, food, and technologies. This country is also safe in general as well as for travelers.
In Japan, you can visit Tokyo, one of the largest and impressive cities in the world. There are many things to do in Tokyo, from shopping to trying on different dishes, enjoying the city view, or Time travel to 1950/60's in Yanaka, a part of Tokyo where few tourists venture and many more.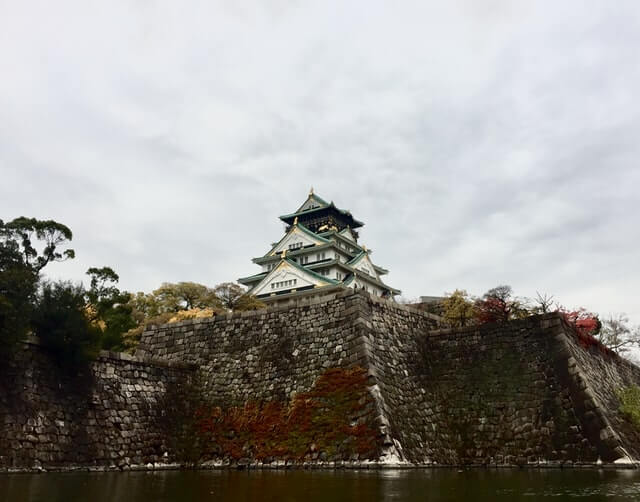 You can visit Osaka which is known as foodies paradise. Apart from enjoying exotic food, you can visit Minoo National Parks bamboo forest, the iconic Osaka Castle, The Namba Yasaka Shrine that hosts the enormous stone head of the lion god, Namba, which is said to devour evil kami (spirits). Visit Kyoto which is near to Osaka, but is quite different and has its own appeal. In Kyoto, you must visit the famous Kiyomizu-dera Temple a UNESCO World Heritage Site. There are beautiful temples like the Kinkakuji Temple, the Eikando Zenrinji Temple and many more. If you are in Japan, during the springtime you will get to see the beautiful cherry blossom in bloom..
4. Spain
Spain is famous for its vibrant culture. This country has so much to offer, from art museums and beautiful architecture to stunning beaches, delicious food, thrilling nightlife and exciting hikes with refreshing views, and many more.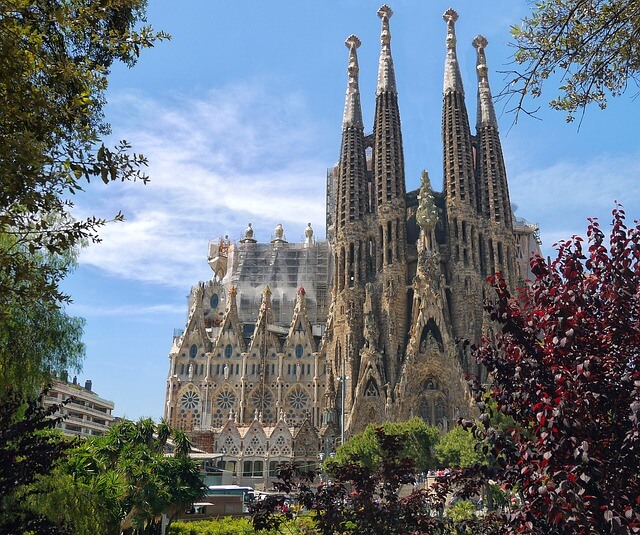 Barcelona is very popular for its landmark. Sagrada Familia and Park Guell by Architect Antoni Gaudi are the popular ones, but there are others to visit as well. Barcelona is also popular for its museums, delicious food and beautiful beaches. Another popular location in Spain is Madrid. Madrid is famous for its exciting nightlife, gardens, extravagant art collection and museums and, royal palaces. Seville is another wonderful travel destination well known for its spirited culture. Seville is home for flamenco, bullfights, tapas, Fiestas and many more. There are many other places to visit and thing to do in Spain for the solo travelers.
5. France
France is a very popular travel destination with so many iconic places to visit. This country is also famous for its wine, cheese, and fashion. Paris is one of the fours fashion capitals of the world. Paris without a drought a wonderful place to visit in France with The Eiffel Tower, the Arch De Triomphe, The Notre Dame Cathedral and many other iconic places to visit.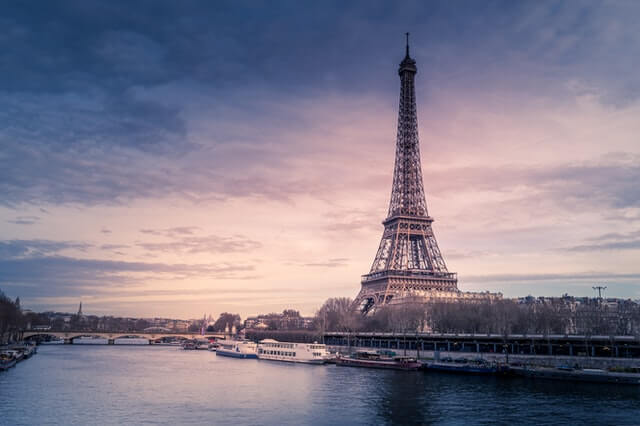 Bordeaux is very popular for its wine, and also the elegant historic bridges and palaces. Annecy is known as Venice of France and is worth visiting. The French Alps is the place for the nature lover with breathtaking natural Scenery. With lakes, valleys, waterfalls, and forests it is one of the best places to visit in France. Nice, in the French Riviera is another charming city with beautiful old town, the Villefranche sur Mer, beautiful beaches and tasty food. There are many places to explore.
It is a diverse and vast, and you could spend months exploring the stunning places there and it may still not be enough to cover it all.
6. The USA
If you want to solo travel to The United States of America, there are many things for you to pick from on where you want to go, and how you want to spend your time. This is a big country, so, you may not be able to see and do everything at once. You can trek through wilderness, try different food, experience wonderful nightlife, visit the iconic buildings, landmarks and many more.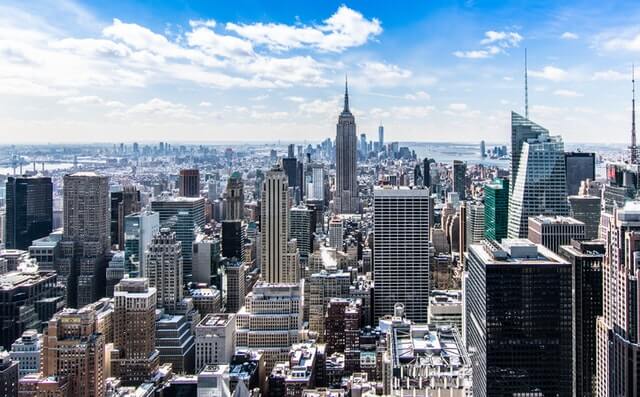 If you visit New York then there itself is so many things to see and do. In Washington DC you can visit the free museums, explore and stroll around the monuments, and memorials. Visit the National Gallery of Art. In Georgetown, you will see the charm of this 18th century port town with its scenic views, unique boutiques and Michelin-starred restaurants. Other popular solo destinations in the USA are beautiful city San Francisco, Chicago, Portland, Seattle, Philadelphia, Nashville to name the few among many.
7. Canada
Canada is a fantastic country to travel even when you want to travel solo. A country with plenty of outdoor activities, friendly and safe. The crime rate here is very low.
There are many beautiful places to visit in Canada. Vancouver is a wonderful city for solo travel. Some of the best parks of the city includes Stanley park and Queen Elizabeth park. The Granville Iland Public Market and Science world are a couple of attractions for visitors. Toronto is also a great city to explore with worthwhile attractions. Toronto Island, CN Tower, Kensington Market, and Distillery District being.
Also made sure you visit Niagara Falls in Canada. Ottawa the nations capital is another popular destination for solo travel in Canada. There are many must visit attraction here, some of them includes Parliament Hill, ByWard Market and The Rideau Canal (UNESCO World Heritage Site.). Make sure to experience the amazing Canadian Rockies if you ever visit Canada. There are many destinations to choose in this country.
8. Switzerland
Switzerland is very popular for its beauty with its alpine peaks, waterfalls and mountain vistas. This country presents outdoor adventures such as hiking, paragliding etc., as well as quite cafes, shops as well as historic monuments, landmarks, and diversities of culture.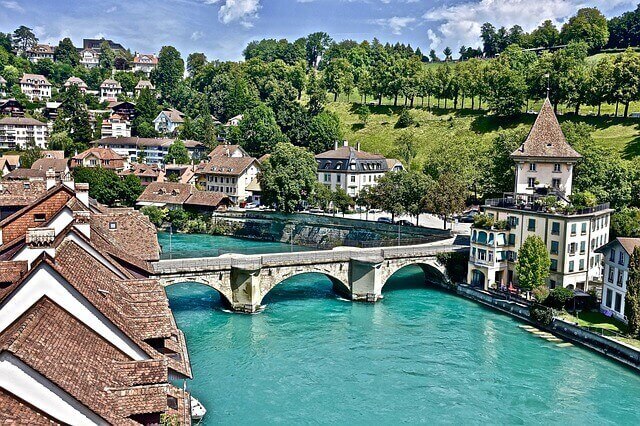 If you visit Bern you will get to take your pick from the historic museum, art museum, and many more. You can look at the Albert Einstein's old residence at Einstein House. The old town of Bern is worth visiting, UNESCO, World Heritage Site. Zurich, this city is ideal for the shoppers. While in Zurich can also visit the Swiss national museum, The Grossmünste, Zurich zoo, the lakes and other interesting places.
You can take Jungfrajoch Railway to get the views in Europe to the highest altitude railway station in Europe. The Jumgfrajoch is the site of Europe's largest Glacier and is also listed in UNESCO. It is also called, "Top of Europe." There is so much to do and so much to see in this country.
Tips for solo travel
If you are travelling alone for the first time then these tips may help you prepare for your trip.
1. Do your research
Places to travel alone is the first thing you identify when you want to travel solo. It is always a good to do some research about the place you are visiting, about the transportation, hotels or any other places to stay, their culture and etiquette, the safe and unsafe areas etc. This will help you prepare for your travel and boost your confidence.
2. Stay alert
You surely want to enjoy while travelling, be open to new things but stay on our guard too. You are responsible for yourself and your valuables. Don't get too drunk even if the people you meet feel like friends. Being alert is important for solo travelling. Don't let anyone take advantage of you.
3. Stay connected
Remember to let someone back home know where you are. This includes sharing your hotel names, address, contact information, your itinerary, etc. this way they know where look for you when they are unable to reach you. This certainly does not mean you should call every few hours, just let someone know about your where about in regular basis. You can set a schedule for this if you want.
4. Be confident and be responsible.
While you go for solo travel you are in charge of yourself. Sometimes you may need to mentally prepare yourself and be strong. Sometimes you need to act like you know what you are doing even when you don't. This way you are less likely to attract attention of people who are likely to take advantage of your situation.
Get familiar with the place you are in and take your time to adapt if you are not sure what to do. Ask about the place in your hotel, talk to people. Marking some landmarks can help you get around the city. Be confident. However not hesitate to go to the authorities if you face any situation that you might not be able to solve on your own. Find out about the tourist help lines.
Be discreet to avoid unwanted attention. For example do not flash your expensive cameras, gadgets or jewelry. It is better to leave valuables at home. Take care of your belongings by yourself. Be aware of your budget. Do not take any unnecessary risks.
Don't be afraid to talk with fellow travelers and locals. Learning few local words can be helpful. Make friend but again be alert.
If you feel lonely then, you can book a tour. You get to meet other people this way. Become a regular by dining in the same place regularly. This way you can be friendly with the staff as well as other regular customers. If you don't like, to eat alone then, you can sit in the common tables or bars where others can join. You will get to meet and socialize with other travelers as well as the locals.
Other few things to remember while travelling alone is that do not give your personal details to random strangers. If you are not comfortable telling people you are alone, you can always pretend to be waiting for someone or tell them you need to meet a friend if you want to leave. You may get lonely sometimes and miss your family and friends back home. If that happens you can always talk to them and also go out and socialize. Motivate yourself to enjoy your alone time and make sure you have a great time. When you travel to any places alone, it will teach you to rely on yourself.
Benefits of solo travel
Travelling is fun as well as an opportunity to open yourself to new experiences. When you travel alone to any place, it surely be different than when you travel in group. Travelling solo certainly has its perks.
1. You will learn to be self-dependent
When you travel to any places alone you are responsible for yourself as well as your belonging and budget. You will learn to rely on yourself and take care of yourself. You will be the one making all your decisions.
2. You will get to know yourself
If you are traveling alone, you will get to focus on yourself. You will face the decisions that you have to make, fear that you have to overcome and, deal with every situation by yourself. This is your opportunity to follow your heart and enjoy everything you want to do without being concern for anyone else because you are on your own. You will get to know your strength, face your weakness and get to explore your capabilities.
3. You will step out of your comfort zone.
While you are traveling you may have to face situations that you are not used to, like talk to strangers, adjust to space you are not used to or do things that you usually wouldn't. You will get opportunity to get out of your comfort zone. However, it is not necessary that you will like it all but you will definitely learn how to face such situations and learn something new.
4. You will be more confident
Travelling alone you will get to experience many things; you will gain valuable skills, and turn you into more confident person. It will teach you to belief in yourself and take your own decisions. Travelling solo is a challenge in itself, you will be challenging your abilities and limits. With all the situations that you face on your own while travelling will make you strong and grow as a person and also as a traveler.
5. You will meet interesting people
Being a solo traveler, you will get to interact with local people as well as fellow travelers without having to consider leaving out any one like while you are traveling in a group. You will get more opportunity to make new friends, and meet different people. You may come across many interesting and inspiring people. On the other hand, there is a possibility that you may also be an interesting and inspiring person to someone else as well.
6. You will learn to enjoy your own company
With spending time on your own and relying on yourself you will learn to enjoy your own company. It will help you become mentally stronger than before. Above all you will get a chance to connect with yourself and learn to respect, care and believe yourself. You will be looking for more places where you can travel alone.