When we look at anything that is brilliantly colored, don't we instantly feel upbeat and inspired? We definitely adore our pinks, yellows, and blues. Their spaces in our hearts have been blocked by these hues. But the majority of us avoid wearing these striking hues when it comes to clothing. The fashion industry saw this as a challenge and developed the art of color blocking for us. It's time to shake things up and create countless color block outfits with some in-the-face tints, so leave the basic black and blue denim in the past. How? Please allow us to explain!
For women, the color block outfit ensemble offers a distinct and particular look. If you mix several vibrant colors, you can still seem fairly classy. The ability to pull it off, though, might call for a lot of confidence. There are a variety of patterns available, such as floral prints, checks, and stripes. I hope you find an outfit idea you love as we look at some fantastic color block outfit ideas today.
How does color block your clothes?
Start Small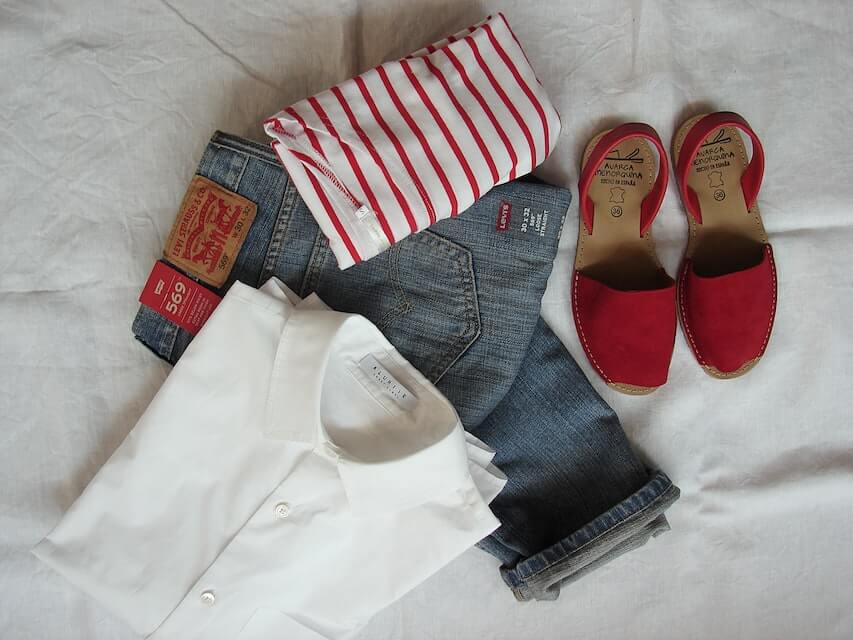 It's acceptable if you decide against tackling this electric trend head-on. Wearing brightly colored tops, bottoms, and accessories should be done in baby increments. Consider wearing a handbag or belt along with a jacket in vivid color. begin there and gradually advance, or not. You are who you are! Whenever possible, use minimal makeup. For a delicate look, use the gentle lip color in Nude Mood to complete this color block outfit.
Pick A Theme
When wearing two or more colors together, you must coordinate and weave the entire ensemble to look cohesive. Choose one or two colors from your jacket, skirt, shirt, or bottoms to achieve this, and keep those in mind as you select your bag, earrings, or any other accessory. This color block outfit will bring all the different colors together in the ideal harmony.
Monochrome Mania
As the name implies, in this color block outfit look, you choose one color and wear it in all of its shades and tones. You can select complimentary yet contrasting tones ranging from dark to light.
Wear Colours From The Same Family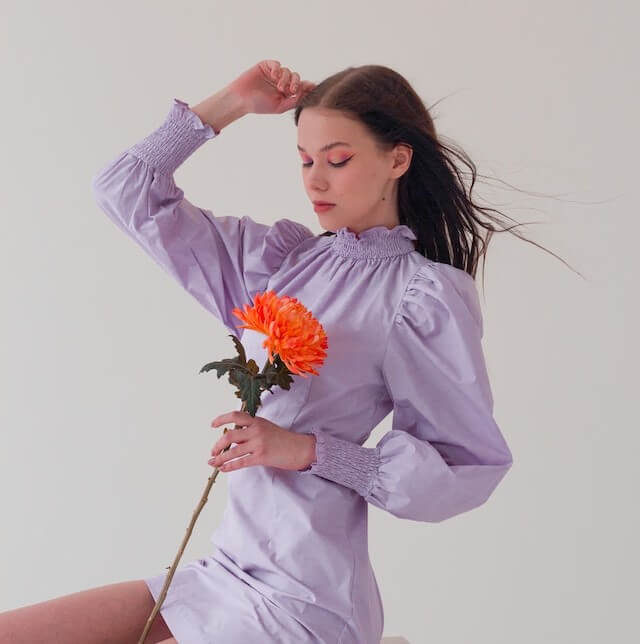 You could even combine two hues from the same family to advance your styling. Green and blue, as an illustration. A perfectly contrasting outfit can be created by keeping one color loud and the other muted.
The Dramatic Contrast
Be cautious with this one; it's entertaining but also risqué. Take a risk and wear completely contrasting hues like red and yellow or chilly hues like blue and green. Adding pastel colors is another way to experiment.
Some trendy color block outfits
Candy Pop
Orange and purple are two of my all-time favorite colors, and they go together like peanut butter and jelly. The fuchsia pink sweater gives the rust-colored cotton pants a lot of depth. This outfit is undoubtedly our favorite because it features two contrasting shades and textures as well as an amazing overall look. This falls under the last category, the striking contrast.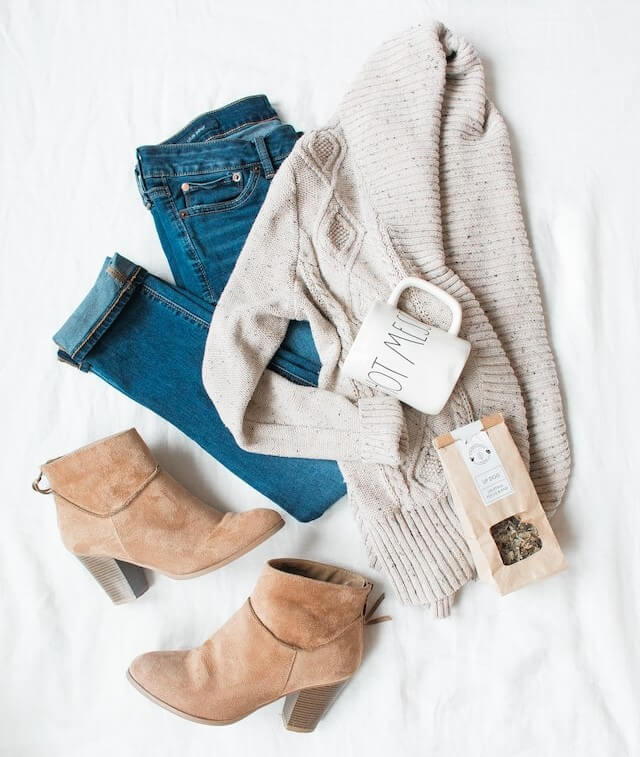 Pastel Love
This calming turn of circumstances is wonderful! The ideal candy floss is made of incredibly calming colors. The long aqua-blue cardigan is the ideal complement to the skirt's flowy satin finish. It's impossible to go wrong with this statement in pastel tones.
The Cool Colours
Green and blue tones are popular in the summer, and what better way to wear these colors than through a color block outfit? The cool gang is here. You may create an incredibly stylish look by pairing a baggy sweatshirt with baggy jeans in the trendiest colors. Put this one under the same color family heading.
The Orange Olympics
Dress in warm, vivacious hues like red, orange, and yellow to embody summer. This clothing is just one color, and it looks amazing. Additionally, we adore how the handbag and stockings coordinate. The intricacies are what really set this outfit apart, and they are all in the details.
My favorite color combination of all time is orange and pink. The cotton pants in rust color contrast nicely with the fuchsia pink shirt. Our favorite is a stunning combination that contrasts two different colors and textures. Dramatic contrast would apply to this situation.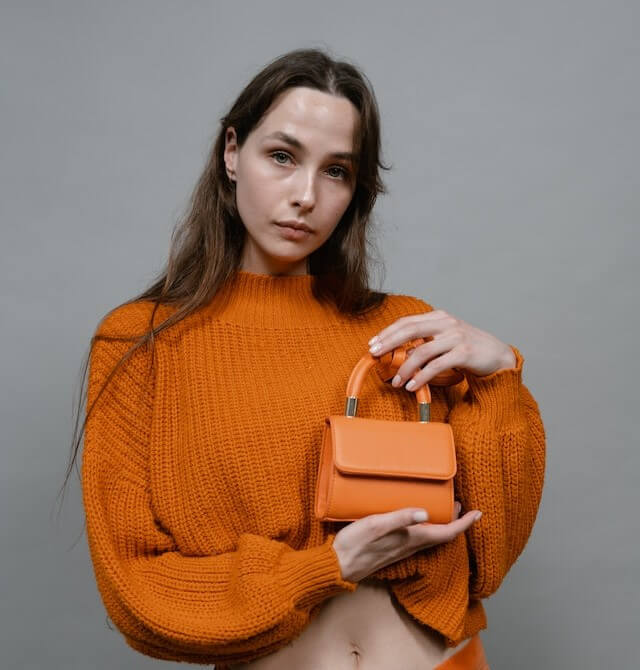 The Flare Affair
This one, even though it has four entirely distinct colors, seems polished. Genius. The bold orange and blue boots really stand out against the subtle peach and green. Not to mention that this outfit is casual thanks to the flared skirt. Overall, this is a look we are completely liking because it is so adorable.
Lime tank top with denim shorts
If you're not used to using bold colors, you should ease into them gradually. Breaking up a color block outfit with neutrals is one way to wear color blocks without going overboard. For instance, you could match a vivid green shirt with a gray skirt and finish the color block outfit with pink sneakers. As a result, you can easily use your accessories to add color to your ensemble.
Blue collared shirt with mustard formal pants
A chic, contemporary woman is uncomplicated. Her style is generally appealing but not overly extravagant. With fine fabrics and craftsmanship, consistent colors, and fitted lines, the components of her outfit will speak for themselves. Keep the concepts of crisp, clean, and elegant in mind when you put something together.
Include a top with a unique design, such as one with a round neck and a surpliced V opening. The long, dark rust pants give the bottom a hint of feminine elegance. These waterproof sneakers provide onlookers a peek-a-boo view of the pleated skirt because they are slightly raised for increased height. The outfit can be finished off with a stunning basic stacking ring and an easy-to-carry canvas tote bag. As a result, the design is simple yet trendy and modern.
Is color blocking flattering?
Regardless of your body type, color blocking is actually a really effective way to accentuate your features. However, the body type you have will influence the color block outfit and focus techniques you use. Additionally, you can assist lengthen your physique and appear taller by wearing strong, vertical stripes.
11 Trendy Bridal Nail Art Designs For You
6 Beautiful South Indian Makeup Look
Best Euphoria Eye Makeup from Euphoria Season 2
9 Famous Indian Bridal Hairstyle
15 Best Wedding Hairstyles for your Wedding Days