You're looking for a fresh, dewy makeup look. The glossy makeup trend is one that you won't want to miss! While blindingly glossy makeup is currently trendy and won't go out of style anytime soon, matte makeup is a trend that will never go out of style. Although obtaining adequate beauty sleep, consuming plenty of water, and using highlighters may be helpful, cosmetics are crucial in achieving a glossy appearance. A never-ending browse through your Instagram will make it nearly hard to discover someone who isn't striving for skin that is glowing and lighted from within.
You've found the ideal site if you want skin that is luminous and shiny. Though makeup fads come and go, bright, dewy skin has endured as one of the trends that women like to wear all year long. Regardless of the type of skin you have, there are subtle techniques you may employ to produce glossy, hydrated skin that gently shines in all the right areas. Here is a short instruction on how to apply makeup to achieve a dewy, glossy makeup finish.
How to create a glossy makeup look?
Prep Your Skin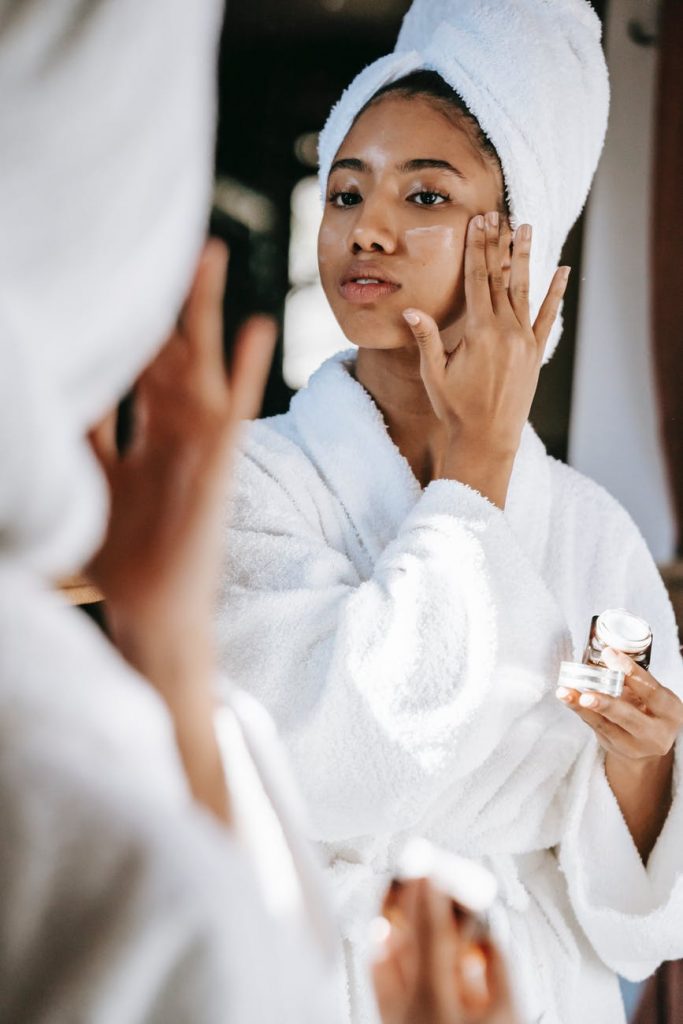 Your skin needs to be prepared with skincare products before you apply makeup if you want it to look hydrated, dewy, and ready to glow. You can prepare in a few different ways. The first step is exfoliation. Applying makeup will be more fluid if your skin is smoother, therefore it's beneficial to include some kind of peach fuzz and dead skin cell removal in your skincare routine.
It's time for primer after you've applied your skincare and sunscreen and given everything time to soak. Throughout the day, foundation primer keeps your makeup in place and looking good. Apply the primer, then wait until it is completely dry before applying makeup.
Choose Cream Products
Following skin preparation and priming, it's crucial to look at the product formulae you intend to use, and in particular, to choose cream and liquid products. For instance, cream blushes, liquid foundations, and highlighters can be warmed with your fingers and your body's natural heat so that they will blend smoothly and last all day. Make the decision to wear as many cream products as you can since you want your skin to seem healthy, dewy, and glossy makeup.
Layer and Blend
Any glossy makeup style requires you to blend and layer your products, especially if you plan to add gloss afterward. As a general rule, when applying bronzer, follow the shape of a "3" on your face. The "3" shape will travel along the forehead, along the cheekbone area, and then along the jawline. One of my personal go-to techniques as a makeup artist for achieving a natural finish is the 3 shape, which works on both sides of the face.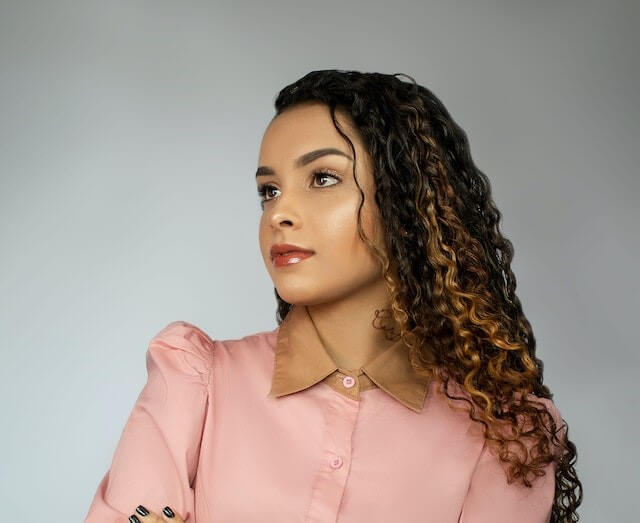 The next is blush. To give yourself a genuinely flushed appearance, we advise putting cream blush on the apples of my cheeks and extending it out just a little. You can use a blush brush to soften the cream blush after applying it.
Create Soft, Minimal Eyes
When achieving a glossy makeup look, keeping eye makeup smooth and natural is essential. We advise using little eyeshadow because you need to give some gloss to your lids while applying this type of makeup. Mascara should be used for thick, full lashes after the eyeshadow.
Make Your Cheekbones Pop With Highlight
The area around the cheekbones and brow bone have to be highlighted with a liquid highlighter before applying the gloss since it will give the face radiance and work with the gloss to make your skin glow even more. With the same brush, you used to blend out your cream blush, lightly buff liquid highlighter onto your brow bone and cheekbones.
Top Off With Face Gloss or Vaseline
In order to make your glossy makeup stand out, you might choose to finish by using a face gloss. A variety of treatments, including top, picks from Sephora, and well-known brands like Aquaphor and Vaseline can be used to give your skin a glossy sheen. A small layer of Vaseline applied to bare lids creates a gorgeous glossy eye. Pressed glitter can be used to create a wet effect.
Applying it to the proper regions of the face and learning as you go are the keys. Gloss over the high features of the face that reflect light, such as the cheekbones, brow bone, and center of the eyelid. Apply the gloss exclusively on the brow bone if you don't want it to crease on your eyelids. Use your fingers or a brush to lightly pat the gloss onto your cheeks, gradually applying more gloss as you go until it looks just glossy enough and not greasy.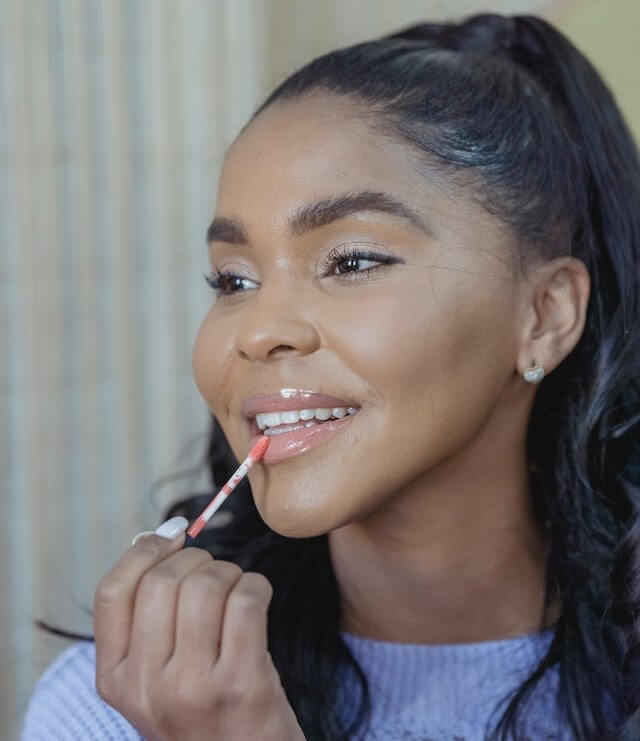 Final Touches
After applying face gloss, add lip gloss as a finishing touch to keep the glossy motif going. The choice is yours as to whether you want to use gloss by itself or over lipstick. Use your preferred lip balm for this step if that's what you'd like to do.
How do celebrities have no wrinkles?
Celebrities frequently undergo "touch-ups" using fillers and botox to preserve a full correction, reversing any fading before it has a chance. Because our skin functions best when it is kept in its young posture and shape, this method provides considerable anti-aging effects.
What is a glossy makeup look?
Skin that is supple, radiant, and smooth is referred to as having a dewy and glossy appearance. A reflective or shiny surface with a glassy appearance has a glossy/high-gloss finish. Glossy makeup can be used with or without foundation and offer a dewy, gently brightening impact on the complexion. Glossy makeup cheeks are attractive because they define your face by giving the appearance of higher cheekbones.
10 Best Hair Sunscreen for You
Effective Benefits of Moisturizers for dry skin
Which is the Best Moisturizer for Dry Skin?
Can we Use Moisturizer for oily skin?
Illuminators vs Highlighters: Which is Better?