Dusky skin is categorized as being darker than fair or wheatish skin yet slightly lighter than the deeper tones of brown. Additionally, people in India and Asia tend to have dusky skin tones. Because of our close proximity to the equator and genetic heritage, most likely.
However, the beauty industry doesn't give dark skin the attention or respect it deserves. Instead of attempting to make your natural skin tone stand out, most companies concentrate their marketing efforts on items that promise to make you fairer. Due to this damaging narrative, we start to associate dusky skin tone with being less attractive. This is bad for your appearance as well as your emotional well-being. Since most people frequently fail to use the proper foundation designed for dark skin. In an effort to appear fairer, they purchase lighter foundation tones but instead appear gray.
This is due to the fact that each type of skin has a distinct hue and tone, and you need the appropriate product shades to bring out those characteristics. Dusky skin tone is therefore more of an aesthetic description than an evaluation of your value. After all, there are countless models and actors who are well-known for having a "sun-kissed" appearance.
What Is Dusky Skin Tone?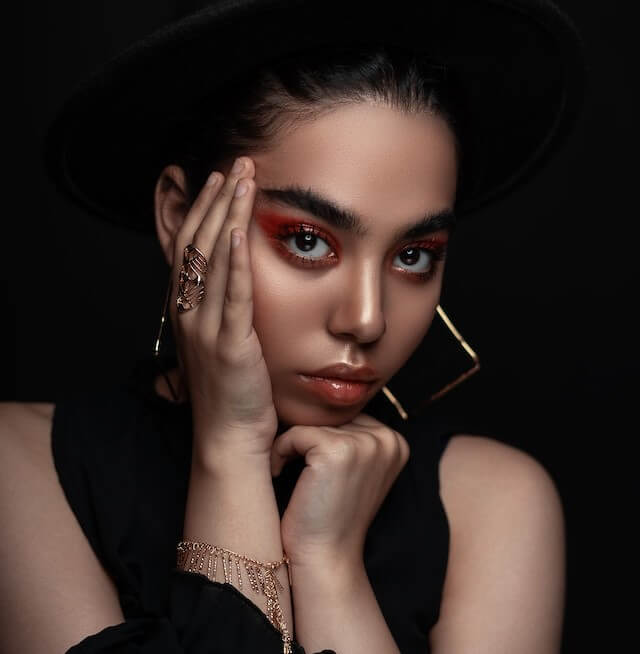 A dusky skin tone is essentially a shade of brown that looks similar to caramel or honey. Dusky skin tans less than black-brown skin and is lighter than a wheatish complexion. This skin is also referred to as "tanned" or "sun-kissed." Almost everyone desires to be this natural light tan color. Natural light brown tones are frequently seen in skin tones with darkish tones.
Makeup Tips For Dusky Skin Complexion
It is crucial to apply the proper makeup. To complement your dusky skin tone, you must choose the proper foundation. Dusky skin tones are hard to replicate artificially, so you should combine two foundations to get the shade you want. Here are some suggestions for achieving a dusky skin tone.
1. Dusky Skin Care
Maintaining good health is the finest thing you can do for your dark skin. Your skin tone will appear beautiful and have a natural glow if you have healthy skin. In order to maintain healthy skin, you must protect it from damaging environmental factors and take care of dead skin cells and blemishes. You must spend money on cosmetics that complement Indian skin tones in order to achieve this.
For people with dusky skin tones, there are numerous lines of creams, serums, and other emulsions that are effective. Each line focuses on various skincare advantages and makes your face glow from the inside out. We advise using the lines below on a regular basis for those with dusky skin tones.
2. Concealer For Dusky Skin Tone
Don't forget to use concealer. Your face will look even, and your sunspots and imperfections will be much less obvious. Choose a concealer that is one to two shades darker than the skin tone on your face. Blend the concealer using a makeup sponge. Choosing a concealer that is two shades darker than your shades helps to define the look of your face.
3. Foundation That Matches Dusky Skin Tone
Try to stay away from foundations that are paler than your actual skin tone. Your skin may appear uneven and grayish as a result. You want your skin to be even and healthy-looking when wearing foundation. Swatch the foundation along your jawline to get a better idea of the color that will look best on your face.
4. Eyebrows For Dusky Skin Tone
Some Dusky skin tones have thicker eyebrows and some don't. Your dark brows ought to be noticeable. If you have thicker eyebrows just gel them and style them as you want to. But if you don't have thicker eyebrows then take an eyebrow gel and draw them. Among your face's most appealing characteristics are your eyes and brows. With a pencil that matches your brows' color, fill in your eyebrows.
5. Eye Makeup for For Dusky Skin Tone
Dark ladies typically have deep black eyes and eyebrows. Make your eyes catch your attention. Pick hues like gold, copper, burgundy, and green. Dark metallic colors look fantastic with skin that is dusky. Use green and blue eyeliner to make your eyes stand out. If you're feeling daring, consider using white eyeliner.
6. Blush For Dusky Skin Tone
Everything is in the contrast. Berry, coral, and deep orange colors look wonderful on people with drab complexion. Avoid utilizing hues like beige or brown since they may give your complexion a lifeless appearance. Wear dark red during the day; plum and bronze are the best colors to wear at night. Warm and sunkissed blush looks very good and minimal on dusky skin tone.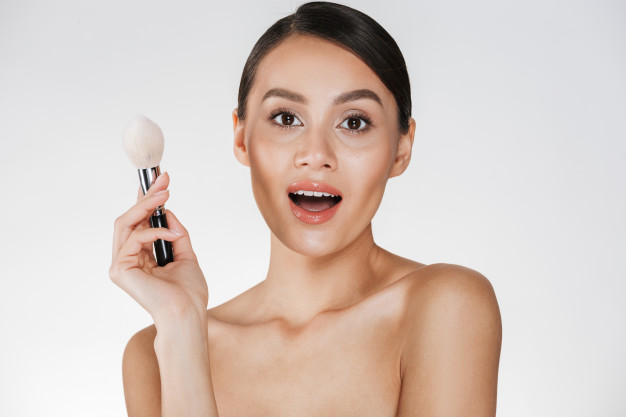 7. Lip Shade For Dusky Skin Tone
Make your lips appear black, deep, and preferably red or pink in color. Plum, maroon, berry, and burgundy tones complement the dusky skin well. Orange or neon-colored lipsticks should not be worn. If you like wearing them, it's vital to pick a nude tint that complements your skin tone. If you decide to wear light makeup, your face will also look washed out.
Which makeup is good for dusky skin?
If your skin tone is dark, go for a minimal, neutral makeup look for your face. Avoid using pink, yellow, green, or blue concealer in favor of orange or red. Makeup manufacturers that offer a wide selection of colors that complement your skin tone and items made especially for dark skin tones should be used. Choose highlighters that are rose, gold, or bronze in color.
Can dusky skin become fair?
However, you should be aware that despite what many fairness cream adverts claim, you cannot go from having dark skin to appearing fair. Your natural skin tone, which tends to darken over time as a result of factors like dust, pollution, etc., can unquestionably be restored.
How To Nail Your Evening Makeup Look?
How to do Simple Makeup for a Party?
How do you do your Eye Makeup Looks?
How to Use a Stippling Brush for Perfect Makeup?
How to Avoid Cakey Foundation- Easy Tricks
5 Steps on How to Apply Foundation for beginners