When it comes to our dry and dehydrated skin, our mind straightly thought about the oil-based products but not about toner. Why not toner for dry skin? Adding one extra product or step to your regular skincare routine could be a great game-changer. Following the best face toner for dry skin in the market can make a huge and real difference in the skin's moisture levels.
Applying toner that actually made for dry skin doesn't work harshly. But usage of toner of other skin types on your dehydrated skin will definitely make your skin harsh and rough. Nowadays, toner not only works to remove out the excess oil and sebum production but also works beyond eliminating acne and oiliness. There is various best face toner for dry skin available in the market.
Here we have the best face toner for dry skin that is mostly used by people and have a great review on the following mentioned products.
What are the best face toners for dry skin?
Toners are for extra moisture and soothing your dry skin. There may be confusion on choosing the best face toner for dry skin. So here we have mentioned some of the best face toner for dry skin: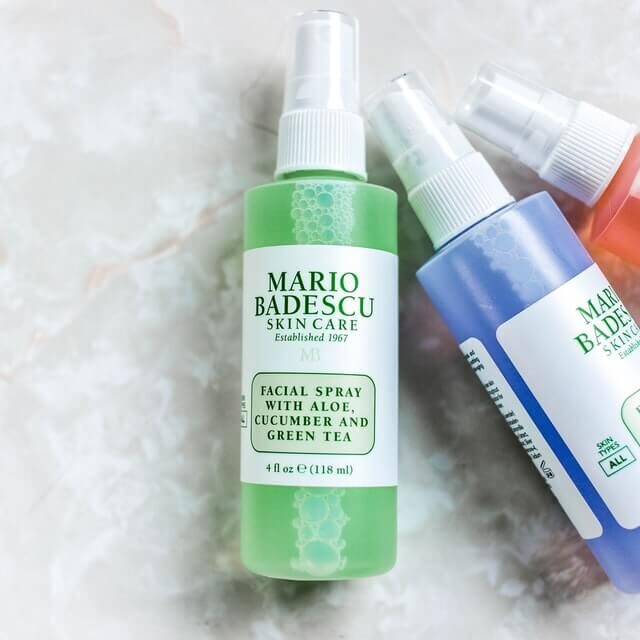 1. Fresh Rose Deep Hydration Facial Toner
Fresh rose deep hydration facial toner is considered the best face toner for dry skin. The very hydrating rosewater or the rose flower oil of real rose petals in this toner bottle actually soothe and freshen your tired skin. On the other side, the hyaluronic acid present in the toner also moisturizes and nourishes the skin deeply. Both ingredients are very effective to deal with dry skin as it has very massive hydration uplifting.
2. Dickinson's Enhanced Witch Hazel Hydrating Toner with Rosewater
The very favorite alcohol-free toner (Dickinson's Enhanced Witch Hazel Hydrating Toner with Rosewater) of people comes with very amazing hydrating products or ingredients. This best face toner for dry skin carries of course hyaluronic acid and vitamin E oil with rosewater. Basically, everybody knows how hyaluronic acids work on the skin. But vitamin E oil protects the skin from various deleterious effects. This toner is not only free from alcohol but also free from sulfates and harsh soaps.
3. Eminence Organic Skin Care Stone Crop Hydrating Mist
Eminence Organic Skin Care Stone Crop Hydrating Mist may add a little bit more freshness and softness even after washing your face. This face toner is completely an organic facial mist that really soothes your affected skin and hydrates the dehydrated face. This best face toner for dry skin is made by using the plants cultivated on the green rooftops which are totally environment friendly. These ingredients not only moisturize your skin but also prevent hyperpigmentation and skin elasticity.
4. Bolden Brightening Glycolic Acid Toner
This bolden brightening glycolic acid toner could be the best choice for those who want to improve their skin condition more than just hydrate. It is the best face toner for dry skin and a multipurpose product that leads to removing dead skin cells and free radicals. Generally, the bolden brightening glycolic acid toner works to brighten your skin and add more vibrant to your skin. Glycolic acid is actually great for oily skin types but it has a unique ingredient that definitely provides moisture to the skin.
5. PCA Skin Hydrating Toner
PCA skin hydrating toner includes lactic acids and AHAs. it also carries the extracted juice of watermelon, fresh apple, and lentil fruit that is very beneficial to use for dry skin. They are also rich in anti-oxidant and protect the skin from environmental pollutions. This toner helps to gently exfoliate your skin along with moisturizing and hydrating them. The ingredients in this toner like lactic acid help to exfoliate the dead and dull skin cells.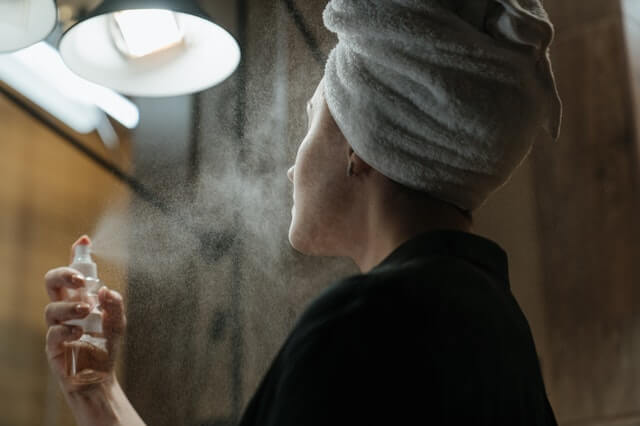 6. SK-II Facial Treatment Clear Lotion Skin Toner
The mixture of vitamins, minerals, amino acids, and AHAs in the bottle of the SK-II facial toner keeps the dry and dead skin away from the surface of the face. It also works to cleanse and exfoliate the skin along with nourishing them. This facial toner is a little bit more expensive than other products but the differences after applying it will make it worth buying it.
7. Yon-Ka Lotion Yon-Ka – Dry Skin Toner
Unlike other normal toners, this yon-ka toner doesn't contain alcohol and harsh soaps. It is known to be the best face toner for dry skin as it carries castor oil, lavender oil, glycerin, and hyaluronic acids for sure. It provides the needed moisture to the inner layer of the skin and to the outer layer as well. Once it is applied to the face, it keeps the skin fresh and hydrated throughout the day.
Benefits of Using the Best Face Toner for Dry Skin
Aids skin in reserving moisture.
All the above-mentioned facial toner individually helps to keep the skin hydrated and nourished. Along with providing excess moisture to the skin, it also helps to enhance the absorption of moisturizer.
It's super refreshing.
Spraying the facial toner all over the face could be a great start and end to your daily routine. It keeps you fresh and doesn't let your skin be tired and dull.
It soothes skin.
These best toners for dealing with your dry and dull skin actually work to soothe the inflammation effects, redness, and discomfort. This toner has a calming sensation on your face which is good to use.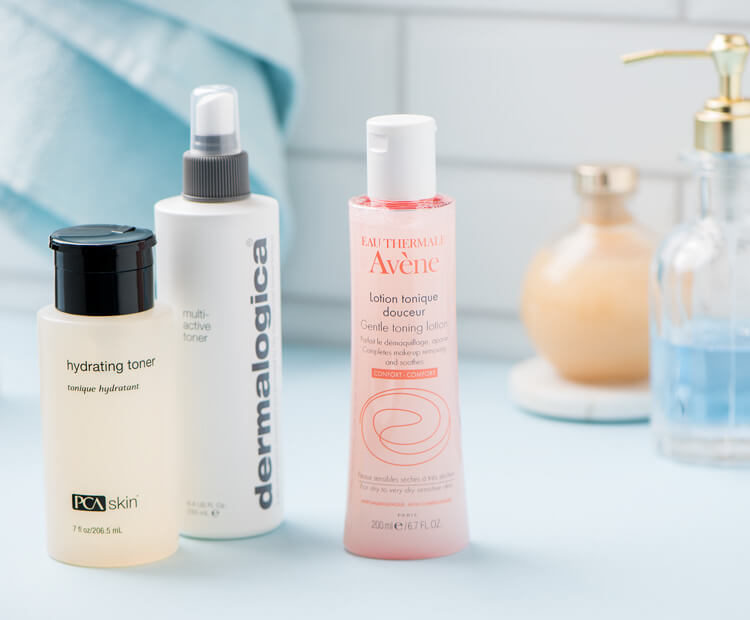 Helps protect skin from the elements.
Toners are generally for blocking dirt, impurities, and dust. It helps to prevent environmental stressors and keep it clean and undamaged.
Minimizes the appearance of pores.
By blocking the dirt, impurities, and dust from clogging the pores, also help to minimize the appearance of the pores. It provides a smoother and luminous appearance of the face.
Are toners good for dry skin?
We all have dry skin and generally deal with creamy lotions, hydraulic acid, hydrating cleanser, and glycerine-based products. We all tend to completely avoid alcohol-based products, toner, and face washes that irritate and even dry out our skin. Toners are not only good but the best for dry skin as well. Applying the toner all over the face twice a week will make a huge difference on the skin.
Dry skin sufferers will appreciate this review and information on the best face toner for dry skin.
DIY Pumpkin Face Mask | Skin Care
Do eyelash growth serums work?
9 Benefits of Lavender Oil for Skin