The terms thin hair and fine hair are frequently used synonymously, but let's be clear: they don't mean the same thing. When referring to fine hair, what is truly being discussed is the density and texture of each individual hair shaft. In other words, it's feasible to have a lot of fine hair. Contrarily, thin hair typically relates to the quantity of hair you have on your head. Although it doesn't indicate texture, it does allude to volume. Check out the haircuts for thin hair that would make you look like thick hair.
Internal and external layers, texturization, and shorter lengths are the best features of haircuts for thin hair. The three hairstyles that are most popular for thin hair are choppy bobs, pixie cuts, and shags. The best way to make thin hair appear thicker and more dynamic is to keep it shorter while adding layers and structure. These haircuts for thin hair and fine hair tips are some examples.
Some Trendy Haircuts for Thin Hair
A Blunt Cut
The preferred hairstyle for people with thin hair is a blunt cut. These haircuts for thin hair keep the majority of the weight at the ends, giving the appearance of being thicker, fuller, and healthier as opposed to a highly textured look that emphasizes breakage or thinness towards the ends. Try a more relaxed look with rounded ends, like this, or style it pins straight.
An Asymmetrical Cut
The asymmetrical triangular bob, which has made a huge comeback this year, is fantastic for those who want to figuratively give a classic bob some edge. Intentionally cut unevenly, with one side of the hair longer than the other, these haircuts for thin hair look flatter all face shapes and are ultra-feminine. While it can be worn with any type of hair, straight styles work best because they highlight the striking line.
Box bob
Ask your hairstylist for a box bob if you prefer shorter hairstyles. The abundance of photo inspiration makes it easy to understand why hairstylists are calling this style the "new facelift for your hair." The blunt shape offers the most weight and thickness while yet being simple to style. The length can be adjusted to hit at the chin or skim the shoulders, but stylists typically advise requesting a center part for these haircuts for thin hair as it will guarantee your length is perfectly symmetrical. For the ideal finish, you can also request that your stylist add some textured ends.
Graduated haircut
If you decide to wear layers, keep them to a minimum to maintain body and fullness. A graduated haircut places more emphasis on the back and nape of the neck. Due to the stacked layers that are cut into it, these haircuts for thin hair are advantageous when attempting to achieve a fuller look. The emphasis on volume is made possible by the gradual transition of lengths from short to long.
Wolf cut
Adding soft volume and texture to your style while yet looking stylish and edgy is possible with a shaggy lob, or "wolf cut," as TikTok is calling it. Consider these haircuts for thin hair as a traditional lob and mullet with a contemporary twist. Use a flat iron or curling iron to give blow-dried hair waves to give the appearance of short hair. To add some variety to your style, use alternating directions and various-sized barrels. To complete the look, give your hair a final spritz of texturizing spray for texture and weightlessness.
Clavicut
The clavi cut is exactly what it sounds like a haircut that kisses the collarbone. It has no layers and is extremely blunt. In order to experiment with shorter hair without making a drastic chop, keep your hair at a medium length, which is still long enough to put in a ponytail. Try a bent bob for a sweet clavi-cut hairdo. These haircuts for thin hair for easy look are ideal for the upcoming season, with the hair base bending beneath the top.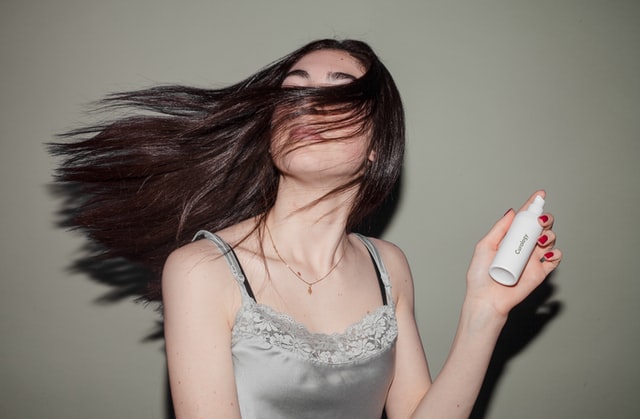 Side bangs
Side bangs can conceal thin roots while also adding fullness. Since the idea is to appear unassuming and carefree, side bangs should be kept to a minimum. In order to keep your bangs from looking flat, it's crucial to avoid over-styling. Additionally, avoid these haircuts for thin hair if you have a cowlick because it can create unattractive volume in the wrong spot.
How Can I Make My Thin Hair Look Thicker?
1. Make the Chop
Choosing the proper haircuts for thin hair is one of the simplest ways to give the appearance of thick hair. Requesting a blunt cut will give those with thin hair the appearance of bigger ends and denser hair. Additionally, due to the lack of length that can weigh hair down, short haircuts like a bob or a wavy lob are especially flattering for thin hair.
2. Change Your Part
You might only require a deep side part to slightly enhance your fine strands. Your hair may look fuller and thicker if you part it to the side, giving the impression of a side-swept hairstyle. As you flip your hair to one side, you'll notice that there is an additional lift at the roots to go with your new part.
3. Try a Voluminous Blowout
The ultra-bouncy and stylish '90s blowout that social media can't get enough of can completely change the appearance of thin strands. Because it helps to deliver long-lasting volume and fullness as well as heat protection, this lightweight mousse is a necessity for thin hair.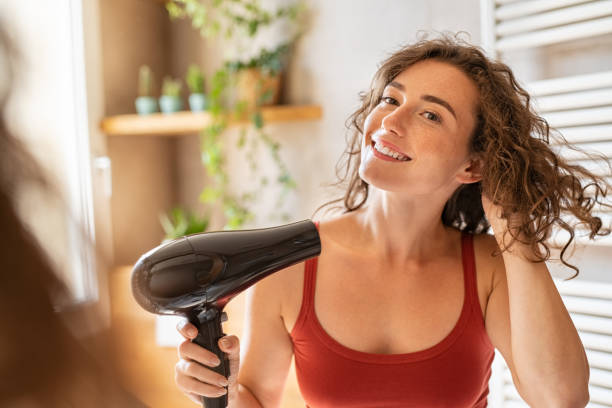 4. Air-Dry Your Hair
Utilizing the volume and texture of your hair's natural state while also reducing heat damage, which can make the hair appear thin, is possible by air-drying it. Those with curly or wavy hair can use a curl-enhancing cream after washing their hair to highlight the natural wave pattern.
Should fine thin hair be layered?
For a number of hair issues, add more layers. If you have fine strands, depending on how much you ask for, this could greatly help or greatly hurt you. Too many layers will only draw attention to your hair's lack of body and volume.
9 Famous Indian Bridal Hairstyle
15 Best Wedding Hairstyles for your Wedding Days
How to Create Fishtail hairstyles?
6 Home Remedies for Damaged Hair