The benefits of Multani mitti are well known for its usage in skincare and aesthetic treatments. This naturally occurring kind of clay, known as Multani mitti, is primarily used in Multani mitti face packs to reduce oiliness and give the skin a healthy glow. Continue reading to learn more about Multani mitti and how you may use it to improve the health of your skin and hair.
A mineral-rich clay called "Multani mitti" is frequently used in DIY face treatments. The benefits of Multani mitti are advantageous in more ways than just its capacity to clear the skin because of its high magnesium chloride content. By using Multani mitti face packs, you may thoroughly clean your skin, get rid of surplus sebum, reduce the appearance of blackheads and whiteheads, and minimize pore size. However, the benefits of Multani mitti may also have some negative consequences if used excessively. Every facet of using this clay for your skin is covered in this article.
What Is Multani Mitti?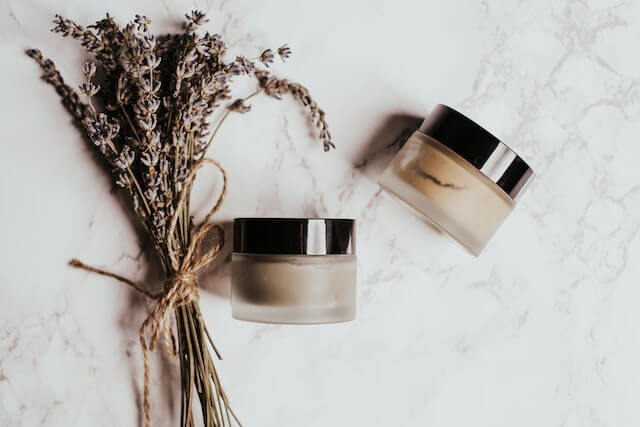 Fuller's earth is sometimes known as "mud from Multan," or "Multani mitti." Fuller's earth is a mineral-rich substance that primarily contains clay minerals or hydrous aluminum silicates in a variety of compositions. Montmorillonite, kaolinite, and attapulgite are the main ingredients in fuller's earth, with trace amounts of other minerals like calcite, dolomite, and quartz also present. Fuller's earth, which is sometimes referred to as calcium bentonite, is a modified form of volcanic ash that is primarily made up of montmorillonite.
What are the benefits of Multani mitti?
1. Helps to fight acne
The ability of the Multani mitti to remove excess oil, dirt, sweat, and pollutants from the skin means that it is useful in cleaning pores from the inside, which further helps to avoid acne and pimples. The clay can absorb excess oil and draw out blackheads for people with extremely oily skin. Acne treatment may benefit from the astringent and adsorbent qualities of Multani mitti. By reducing inflammation and absorbing extra oil and sebum in the afflicted areas, it may do this.
2. Exfoliates Your Skin
Exfoliation is a benefit of Multani mitti. The skin becomes radiant thanks to the use of Multani mitti, which helps slough off dead skin cells. This clay is helpful for skin that is prone to inflammation, according to the statement. The removal of dead skin cells from the skin's surface is particularly efficient when using Multani mitti. When combined with oat or orange peel powder, it can be used as a mild scrub.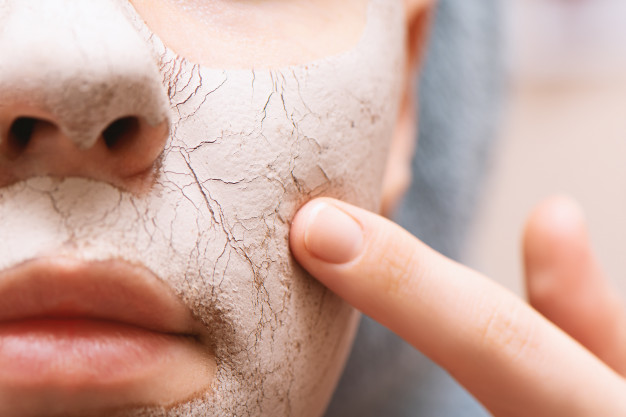 3. Reduce Blackheads And Whiteheads
The benefits of Multani mitti may aid in reducing blackheads and whiteheads, as well as lightening blemishes, thanks to its exfoliating characteristics. Multani mitti works well to treat acne and has qualities that hasten the healing process since it absorbs oil. The benefits of Multani mitti can be used as a scrub to remove dead skin cells, blackheads, and whiteheads, and leave skin looking healthy and natural.
4. Has a cooling and exfoliating properties
It has cooling qualities due to its high magnesium chloride content, which helps to relieve skin inflammation, rashes, insect bites, and sunburn. The benefits of Multani mitti has the ability to gently exfoliate your skin in order to remove a terrible tan that has developed as a result of spending too much time in the sun; this quality also applies to dark spots on the skin, hyperpigmentation, and acne scars.
5. Shrinks Pores
Given the advantages of Fuller's earth, Multani Mitti is advantageous for oily skin. For getting rid of pores, it works well as a home cure. In order to clean the skin and remove oil and debris, Multani mitti has been used for generations. Furthermore, the benefits of Multani mitti possess skin-toning properties. Therefore, by sucking up extra oil and dirt from the skin pores, it can minimize their size. Your skin can then get smoother as a result.
6. Able to tighten lax skin
Due to the tightening effect, it exerts on the face, which enhances the microcirculation beneath the skin, Multani mitti is a fantastic topical for dark circles. The clay is able to boost the flow of oxygen via the capillaries in the area since dark circles are caused by a lack of oxygen under the thin skin around the eyes. Clay's hardening causes the skin to tighten and lift, delaying the appearance of fine wrinkles.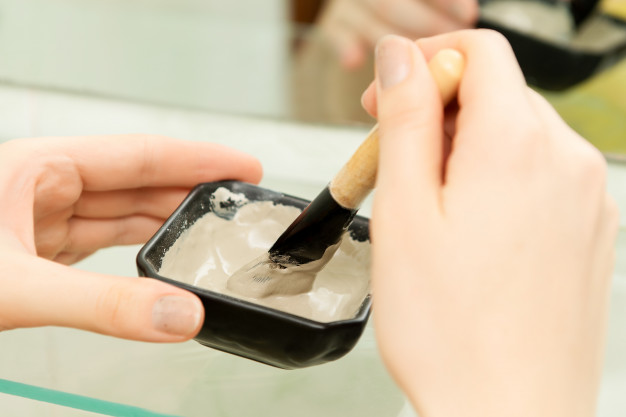 7. Acts as a scalp detoxifier
For people with oily roots as well as scalps, the benefits of Multani mitti is an excellent scalp treatment. The negative charge of Multani mitti makes it ideal for removing sebum and filth, much like a deep-cleansing shampoo (as they are usually positively charged).
8. Skin tone and brightening
Multani mitti, according to a study, improves the cleanliness of the skin by eliminating dead skin cells from the surface, which boosts nutrient and moisture retention, improves circulation, has a tightening impact, and has an exfoliating effect.
9. Benefits for Hyper Pigmentation
Due to its cooling impact on the skin, the benefits of Multani mitti aid in the battle against dark circles and sun damage. It provides you with an even skin tone, combats tanning and pigmentation, and works well to treat infections, rashes, and infections of the skin as well as sunburn.
What happens if we use Multani mitti daily?
The benefits of Multani mitti is beneficial for all skin types since it softens the skin, enhances blood circulation, and gets rid of dark spots, blemishes, etc. Due to its absorbent qualities, Multani Mitti aids in removing excessive oil from the skin. Therefore, it is advised to use it with yogurt, honey, or milk if you already have dry skin.
Does Multani mitti remove tan?
Sunburns are cooled and relieved by Multani Mitti, also called Fuller's Earth. Your skin becomes luminous and the tan is removed. The benefits of Multani Mitti can also be made more potent by including additional ingredients in addition to rose water, such as sandalwood, turmeric, tomato juice, lime juice, milk, and honey.
7 Benefits of Clay Mask for your Face
Fuller's Earth Benefits For Clear Skin
4 DIY Sandalwood Powder for Skin Health