Such a fundamental aspect of attractiveness is makeup. The different types of Makeup looks have existed throughout history, from the reigns of emperors and monarchs to the democratic society of today. Makeup has changed from being exclusively a female phenomenon to becoming a gender-neutral idea, giving so many people the self-assurance and freedom to express themselves in any way they choose. There is only one way to do it, no predetermined route to take, and no laws to follow.
Because makeup has no restrictions, there are many various types of makeup looks available. For everyone for me, for you. This post is for you if you don't know anything about cosmetics or if you're learning about it and need a recap of the fundamentals. There are numerous distinct makeup styles available with diverse cosmetics for every occasion, every season, and every type of weather. In this article, let's learn about the various types of makeup looks.
Some of the different types of makeup looks
1. Airbrush Makeup
As the name suggests, airbrush makeup is applied without the use of brushes or sponges and instead uses a makeup sprayer. An air compressor and hose are part of the airbrush system, which is attached to a trigger-operated makeup spray painting pistol. You can achieve a perfect complexion using airbrush makeup. It applies smoothly and conceals imperfections. These types of makeup looks are thin, enduring, and simple to take off. Even better, the application procedure just requires a short amount of time.
2. Matte Makeup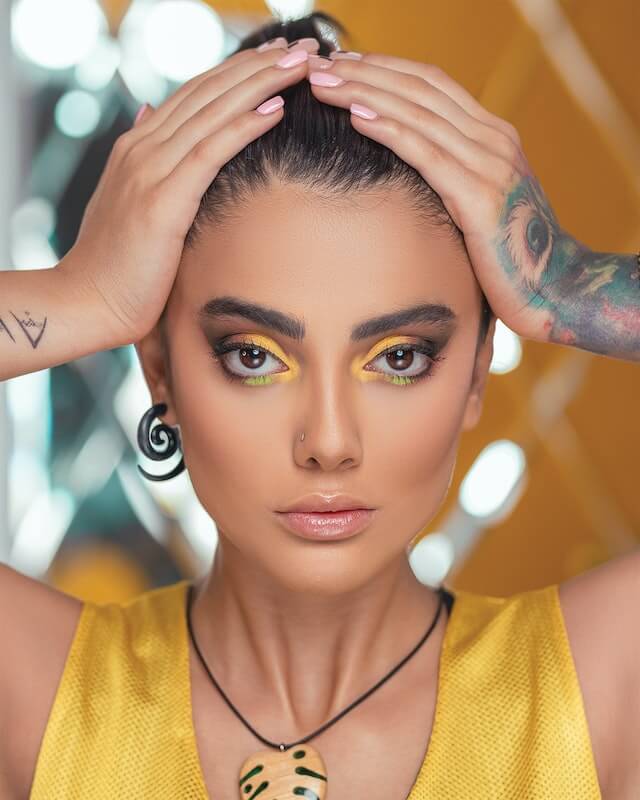 You can bet that matte makeup, which gives runway models their porcelain-like, natural-looking finish, is a makeup artist's best-kept secret. It is ideal for folks who are in dire need of a matte makeup look. Therefore, you must try these types of makeup looks if you're seeking makeup that adheres well, does not budge, and provides a flawless finish. Make sure that all of your products are matte to achieve it from the foundation and primer to the blush and setting powder.
3. Nude Makeup
The nude makeup or no-makeup makeup trend, where the emphasis is to have a look that is as near to your natural skin as possible, is all over the internet right now, on everyone from IG models to celebrities. The goal of these types of makeup looks is to make the skin appear radiant from within by using sheer cover materials. Check out the step-by-instructions for nude makeup looks on your site.
4. Dewy Makeup
When you wear matte makeup, your face seems to be completely oil- and shine-free. With these types of makeup looks, sparkle is definitely absent. Unlike glossier makeup, this kind of foundation actually absorbs oil and adheres to the skin longer. Because there is no gloss to detract, matte makeup is quite visible in photographs. Your lines and wrinkles will essentially vanish as well. One of the greatest options for those with oily skin is a matte foundation. A popular trend for the fall season is the matte makeup look.
5. Evening Makeup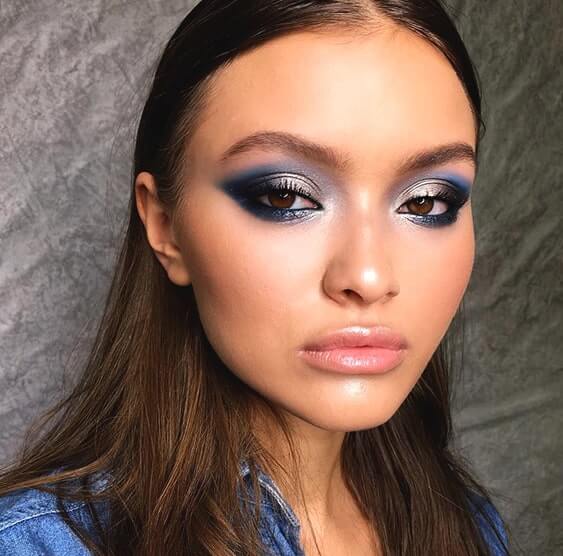 The nighttime makeup look is appropriate for going out. It's time to prepare for the evening's events now that the workweek is finished. The types of makeup looks transitions from moodier, darker hues and colors into lighter, daylight hues. It's preferable to use a theatrical look to draw attention to your mouth, eyes, or both. Try out your smoky eye or deep red lip color at this time. When it comes to the nighttime makeup look, you don't have to be afraid of striking styles. Get all of your makeup brushes and sponges ready for use.
6. HD Makeup
High-end cosmetics that are specially developed to produce a smooth, natural, and non-cakey appearance make up HD makeup. The skin is illuminated and softened by the cosmetics, which scatter light on it. It has unique qualities that make it a standout choice for photography and videography. Both in real life and on TV, the types of makeup looks immaculate. Despite being quite light, the makeup does an excellent job of hiding flaws and blemishes. Makeup brushes and sponges are required for the HD makeup application. It must be applied properly in order to seem transparent and seamless.
7. Celebrity Makeup
The types of makeup looks worn by celebrities are precisely what you would expect them to be: what they wear when they are glammed up. There are many different color schemes used, ranging from neutrals to crazy, vivid hues. Full coverage makeup like this one completely covers flaws. Each appearance seems to be a piece of art. Top-quality items are used by celebrity makeup artists.
8. Bridal Makeup
The very significant day in a woman's life her wedding day is the focus of bridal makeup. The bride's makeup is frequently administered by a makeup professional and is highly personalized to her preferences. The aim of the types of makeup looks is to let the bride radiate while emphasizing and complementing her natural features. Typically, bridal makeup is delicate and looks natural. For the application, you can use conventional creams and powders, HD cosmetics, or airbrush makeup.
9. Editorial Makeup
Typically, editorial makeup isn't worn every day. It is one of the types of makeup looks used for runway shows and magazine photo sessions. Due to the objectives of each event, the appearances are drastically different. Editorial looks feature a wide range of colors and neutrals, including vibrant ones. The goal of editorial makeup is to completely conceal any flaws and faults. It takes a lot of makeup to achieve this look. Almost always, contouring is also used to provide a very dimensional appearance.
Is eyeliner Still in style in 2022?
One of the favorite makeup trends for 2022 is neon eyeliner since it can complete a makeup look all by itself without the need for eyeshadow blending. A felt-tip liquid eyeliner will assist you in creating a crisp line without tugging or skipping on your eyelid, however, it could take you a few tries to get it just right.
How To Nail Your Evening Makeup Look?
How to do Simple Makeup for a Party?
How do you do your Eye Makeup Looks?
How to Use a Stippling Brush for Perfect Makeup?
How to Avoid Cakey Foundation- Easy Tricks
5 Steps on How to Apply Foundation for beginners