Our eyebrows are a significant part of our face and contribute a lot to our appearance. So, most of us need some taming and attention to our eyebrows.
Therefore, eyebrow grooming should always be a part of our daily grooming routine.
If you also want to tame and pay attention to your eyebrows then you must follow this article on Eyebrow Grooming Tips?
Eyebrow Grooming Tips To Tame Your Eyebrows
Here we have mentioned some useful points that definitely help you when grooming your eyebrows.
Get The Rights Tools
The first step to grooming your eyebrows is gathering the right tools that are used while grooming eyebrows. Here we have mentioned the essential tools you need for eyebrow grooming:
Tweezers
Everyone needs a good pair of tweezers at their own home.
The role of the tweezers is to remove stray hairs in your eyebrow and tame wild brows and keep them neat and in shape.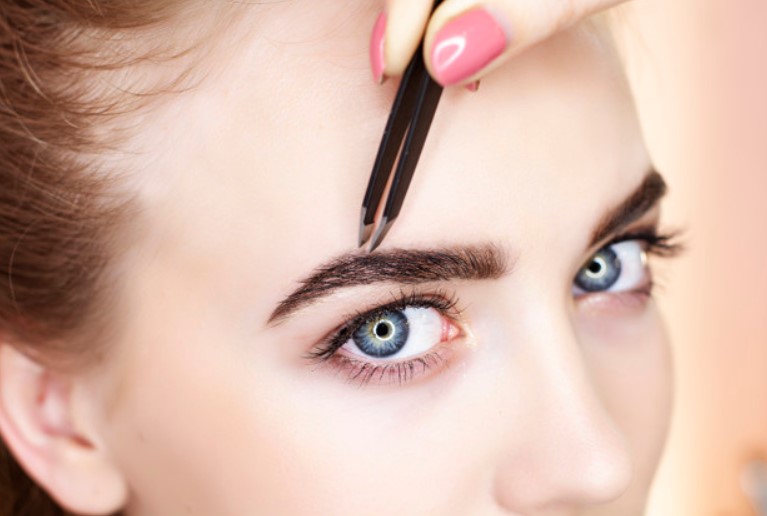 You have to make sure to get tweezers with a slanted tip as these are the most effective and make it easier to take hold of that unwanted brow hair.
Grooming Scissors
Grooming scissors will be helpful to trim your eyebrows if they are long.
This task cannot be done by any kind of scissors. Therefore, make sure to get scissors that are specifically designed for the eyebrows or grooming purposes.
These are usually sharp, small, and slim, making it easier for a more precise cut.
Brow Pencil
If you want a more defined and polished looking eyebrow, definitely you will also need a good quality brow pencil. The shade will be determined by your natural eyebrow color.
We suggest you go for the same shade or one to two shades darker, but you want to make it look fairly natural and not stand out in a bad way.
If you want darker eyebrows then, black or dark brown is a good choice for you. If you want lighter browns then a lighter brown to mid-range brown shade will work best for you.
But you can check with different shades to be sure what suits you.
For a night look, you can prefer something darker and more dramatic.
The role of the eyebrow pencil is to fill in areas of your eyebrows that are sparse or look weird, by making it appear more full and voluminous.
Eyebrow Grooming Brush
Like other types of brushes, eyebrow brushes are also used to makes the hairs look neat. They also blend in products that are used on the brows.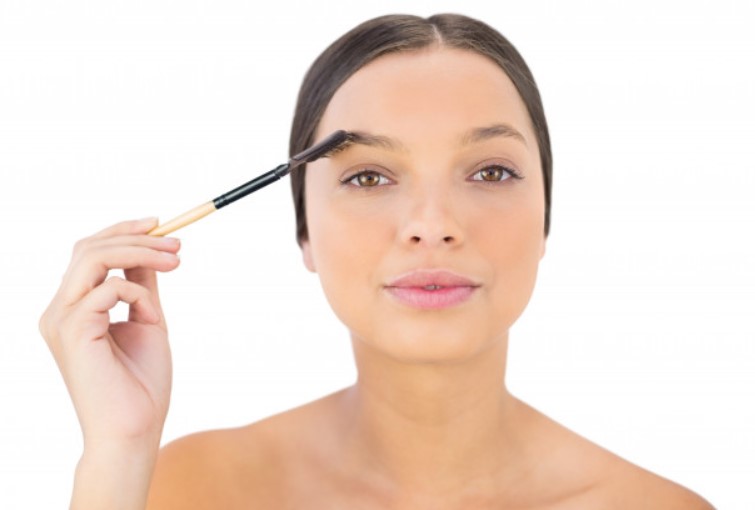 The typical variety of brush looks like a mascara brush or a comb shape with longer bristles on the alternative side. You will get this with an eyebrow makeup set, or also you can purchase these in bulk.
Determine the Shape and thickness of your natural Brows
In order to determine the shape and thickness of your natural brows, first, you need to map out your brows.
Tweezing your eyebrow tends to get rid of your natural brow shape and thickness.
Therefore, if you wish to know what your brows look like naturally, let them grow for about a month then From there, you can determine whether to alter it or let them stay natural.
Trimming
While trimming your eyebrows, you can start by using a brush to sweep them up to your forehead.
You can then use your grooming scissors to snip strands of hair that appear to be longer than your natural brow line.
Wait, Also you have to make sure that they are all the same length before you proceed to brush them back to their original position. You can do this every week, depending on how fast your eyebrow hair grows.
Tweezing
Tweezing is not something that you can do every day because of course, you don't want to lose the volume of your brows.
However, you can tweeze your brows once every three days.
After tweezing your brows you can proceed with your regular eye-makeup routine.
Shaping your Eyebrows
Shaping your brows is an integral part of eyebrow grooming because it helps you to achieve the look you want. The first thing you need to do before starting to shape your eyebrows is to determine the shape you desire.
The Final Word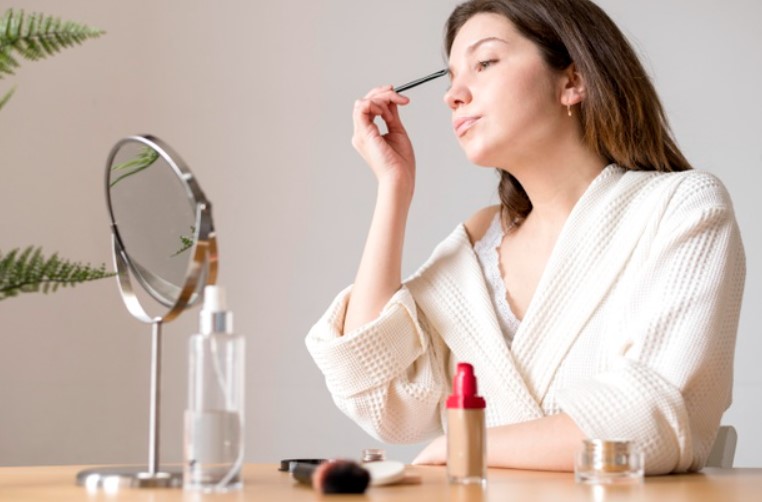 While doing eyebrow grooming, you have to make sure you follow the instructions that we have mentioned above on Eyebrow Grooming Tips.
Additionally, regular grooming will help to keep those brows tamed.
You always have to make sure to get good quality products that will not impact your skin health and will help you achieve the look you want.