Summer is here and this is a season where you can completely blow off your style with great outfits. But what about the suntans? Are you afraid of stepping out of your house just because of the sun?
The harmful UV-Radiations from the sun not only tans your skin but also causes various skin problems like hyperpigmentation, prematurely aging skin cancer.
How to Remove Sun Tan Naturally?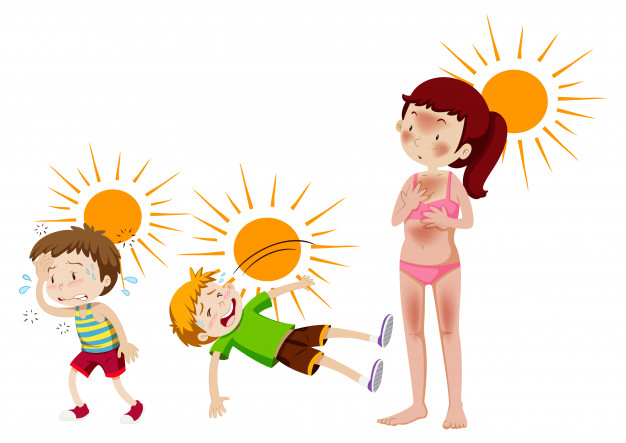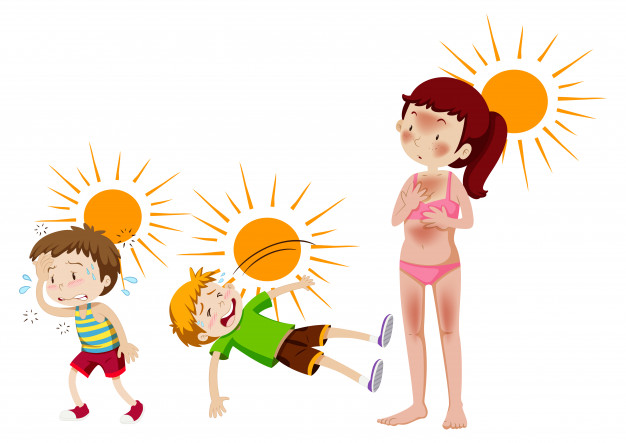 Even Though some people might take sun tan as a healthy glow, some people still find it embarrassing to walk with a suntan and it's totally natural as different people have different opinions on everything.
So, to those who are searching for easy home remedies to remove sun tan, this article might help you to get rid of sun tan with the ingredients that are easily available around you. Stick with the article till the end to know more about removing sun tan naturally!
Potato and Lemon juice to remove sun tan
Potato and lemon, the most common ingredients found in the kitchen, have antioxidant properties that help you with your skin problems like wrinkles, dark circles, etc. Also, potato juice is believed to lighten your dark spots, reduce freckles, and remove sun tan because of its skin bleaching agent- catecholase.
How to use it?
Extract the juice from the potato and add a tablespoon of potato juice with lemon juice and mix it well. Apply the mixture to the tanned area and rinse it after the mixture completely dries.
Lemon Juice and Honey
Lemon juice is a natural bleaching agent that helps to fade the dark spots and tan from your skin. And on the other side, honey has multiple benefits on your skin like treating acne, reducing inflammation, exfoliating skin, soothes and softens skin, etc…
How to use it?
Add a tablespoon of honey and lemon juice and apply it on your face for 30 minutes. Rinse the mixture with normal water.
You can also add a few amounts of sugar to the mixture to remove the dead skin cells from your skin.
Note: Do not face the sun directly after using lemon juice on your skin.
Yogurt and Tomato Juice
Yogurt contains the most essential nutrient for your skin i.e, lactic acid which helps your skin to deal with dull and uneven skin texture.
Similarly, tomato juice helps to improve skin discoloration and controls the sebum production on your skin due to its astringent properties.
How to use it?
Mash a tomato and mix its pulp with a tablespoon of fresh yogurt and evenly apply to the sun-damaged area. Wash it off after 20-25 minutes with normal water.
Sandalwood powder and Coconut water
The natural oils in sandalwood powder not only help to remove sun tan but also help you to get rid of different skin problems like acne, blemishes, uneven skin tone, dark spots, and many more…
Coconut water, on the other side, helps to give a youthful glow to your skin and is also an anti-aging agent.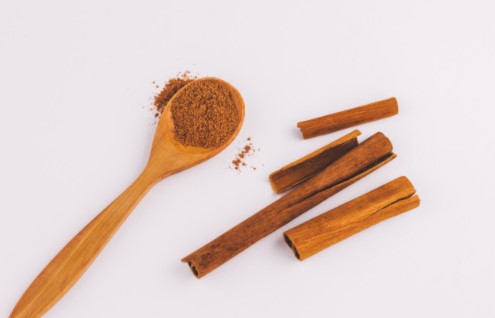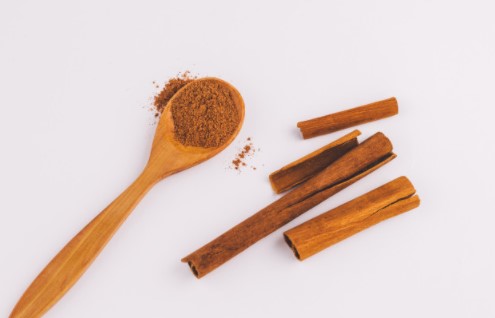 How to use it?
Add a few drops of coconut water to sandalwood powder to make a fine paste. Apply on the desired area and wash off after 10-15 minutes.
Sandalwood powder has a cooling effect, so it also helps to soothe the sunburn and reduce the redness caused due to excess sun exposure.
Note: If you have oily skin, try replacing coconut water with lemon juice or rose water.
Turmeric and Milk
Turmeric is no doubt a powerful ingredient to deal with different types of skin problems and also easily available in your kitchen. Turmeric contains anti-inflammatory and antioxidant properties which give a soft and smooth glow to your skin by fading away acne scars, blemishes, and dark spots. Raw Milk, whereas, is filled with lactic acid, Vitamin A, D, and E, and proteins that exfoliate your skin leaving a shiny and smooth finish.
How to use it?
Mix a tablespoon of turmeric powder with raw milk to make a thick paste. Apply the paste on your entire desired area and wash off the paste after 20 minutes.
For You: Turmeric Beauty Hacks for Radiant and Glowing Skin
Gram Flour with Lemon Juice and Yogurt
Gram Flour also is known as Besan, is another strong ingredient found in your kitchen and can also be applied to your skin for various purposes. Gram Flour contains zinc which not only helps you to get rid of sunburned skin but also helps in the reduction of sebum production and soothes your skin.
How to use it?
Mix a tablespoon of gram flour and yogurt with a few drops of lemon juice to make a thick paste. Apply the paste evenly on your tanned skin. Rinse off with normal water after 20 minutes.
More about Yogurt: Best Yogurt for Face Mask
Shea Butter and Oatmeal
Shea Butter is one of the well-known ingredients in skincare products. Shea Butter has been proven to lighten the skin and improve your skin textures making it more healthy and youthful.
Oatmeal, on the other hand, is a great exfoliator and has skin-cleansing properties.
How to use it?
Take2-3 tablespoons of soaked oatmeal and mix it with fresh, plain shea butter. Mix the ingredients well to make a fine paste and apply it on sun affected areas. Gently rub the mixture on your face for 15 minutes and wash off!
Also Read: Benefits of Using Homemade Oats Face Powder
Aloe Vera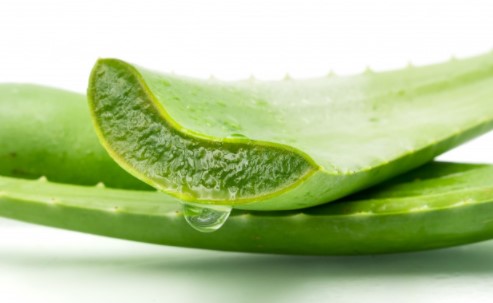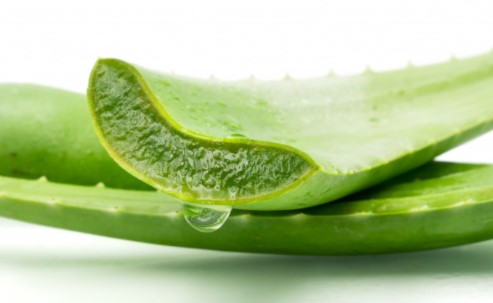 Aloe Vera is used in a skincare regimen for ages for different skin problems and irritations. Aloe vera increases the production of elastin and collagen fibers which ultimately helps to reduce the dark spots and eliminates uneven skin tone from your skin.
How to use it?
Take a fresh leaf of aloe vera and slit the leaf. Take a scoop of fresh aloe vera gel with a knife or a spoon and apply generously on all the tanned areas. Wash it off after 15-20 minutes with cold water.
Turmeric and Gram flour
Aforementioned, turmeric and gram flour can create miracles to your skin by helping you to regain your natural skin complexion within no time.
How to use it?
Mix a tablespoon of gram flour with a pinch of turmeric powder with cold milk and rosewater.
Apply the mixture to the sunburnt area and wash off with normal water after the paste completely dries.
Note: You can add or reduce the quantity of ingredients according to your need.
Try any of these natural home remedies daily to get rid of suntan
and have healthy and glowing skin within no time.
How to prevent skin from getting tanned?
Use a sunscreen of SPF between 30-50 daily.
Reapply sunscreen after every 2 hours to protect your skin from harmful UV rays.
Use hats, sunglasses, and full sleeves clothes to avoid the sun.
Moisturize your face and drink plenty of water to keep your skin hydrated.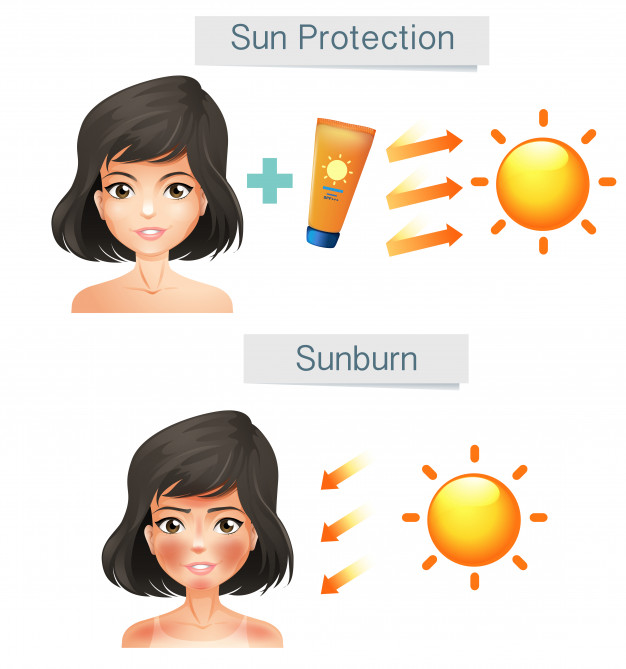 Can Sun Tan be removed completely?

Yes, even though the suntan gradually fades away with time, you can still try some home remedies to remove sun tan completely. Don't forget to apply sunscreen every day.
How can I remove sun tan naturally?

You can use ingredients like lemon, honey, turmeric, milk, Aloe Vera that are easily available around on your tanned area to remove sun tan naturally.
Conclusion
The most felt problem of tanned skin is your skin loses moisture and makes your skin dull and pale, so if you want healthy and even skin you must take preventive measures in the earlier stage for the sake of your skin.
Even though the suntan gradually fades away with time, if you feel insecure about your tanned skin and if you want to get rid of tanned skin immediately then you can try these simple easy-to-prepare home remedies to remove your sun tan naturally.