Turmeric is a golden ingredient which helps our body to remain in stable condition. It doesn't only helps to get healthy body but also a healthy skin. Here are few turmeric beauty hacks which you can use in your daily routine.
How can I use turmeric for beauty?
1. Turmeric and Coconut oil for Soft Lips
There is a simple trick to use turmeric on your lips by mixing a few drops of coconut oil. It helps to keep your lips soft and beautiful.
2. Face Mask for Glowing Skin
Turmeric has anti inflammatory, antibacterial and anti-fungal properties which improves our skin health. It is a secret beauty ingredient which has lots of benefits.
How to use turmeric on face for glowing skin?
Total Time: 30 minutes
Take Turmeric
Take 1 to 2 tablespoon of turmeric.
Add Yogurt
Take 1 to 2 tablespoon of yogurt and it to a bowl with turmeric.
Add Rice Powder
Add 1 to 2 tablespoon of rice powder on same bowl.
Mix all Ingredients with Lemon
Mix all the above ingredients together with few drops of lemon and make a thick paste.
Apply Paste on Skin
Apply the paste on your face, leaving it for 20 minutes .
Wash off
Wash your face with normal water or light warm water.
Benefits: Turmeric face mask helps to treat dark spots, dark circles, acne, pimples and keep your skin glow. It helps to kill the bacteria of skin and keep your skin healthy.
3. Eating Turmeric for Skin
Turmeric helps to boost the immune system of our body. If our body is functioning smoothly then we don't have to suffer from any problem .
You have to make and consume turmeric soup regularly because it helps in glowing your skin.
How to make turmeric soup for healthy skin?
Boil 1 glass of water or 1 cup water as per you need
Add half tablespoon of turmeric.
For taste you can add honey
You can drink turmeric soup on a regular basis if not then on alternative days.
Turmeric is the best ingredient to treat more than 50 % of our problems.
4. Natural foundation for Makeup
We can use turmeric powder as golden foundation by adding little olive oil. You can also use it as eye shades or golden foundation.
5. Weight Loss
Over weight is also the cause of many problems. Proper use of turmeric helps in losing your weight .
How to loose weight with the help of turmeric?
Take 1 tablespoon or half tablespoon of turmeric powder.
Boil 1 glass of water with turmeric.
Drink it every day.
It helps in reducing your weight and keeping our body healthy.
6. Body Scrub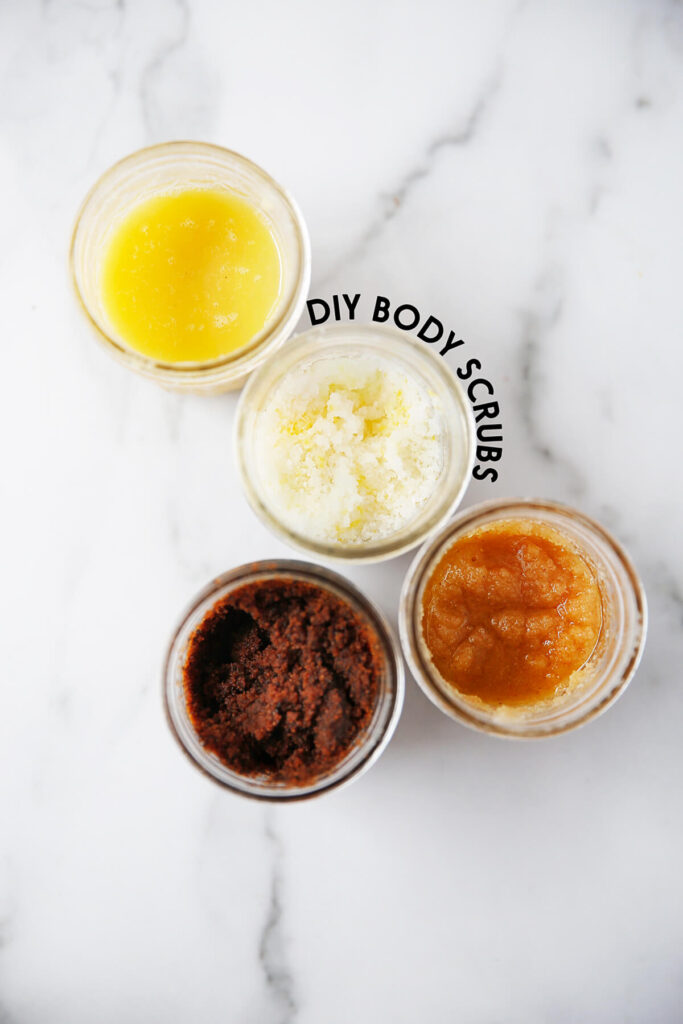 We can use honey as body scrub. It keeps our skin complexity fair and helps to function the skin tissue. It provides almost all essential sources that our skin and body need for its growth and development. You can use turmeric as body scrub on our bath. Use an alternative days or regular .
Turmeric is good for health. It helps in controlling diabetes and cancer like severe diseases. As we may not know about on what amount we should consume turmeric in our body and face. To clear all your doubt take expert advice. It will help you to proceed ahead the steps to make your body and skin healthy as you want. The secret of beauty is turmeric you all can feel the change when you try.
Regular use above turmeric beauty hacks helps you to glow naturally without using any chemical containing cosmetic products.
Few Things About Turmeric You Should Know:
What type of turmeric is best for the face?
The best turmeric for our skin is natural organic turmeric but you can also us kasturi haldi or wild haldi. Turmeric are also known as Haldi. They are in natural form and raw. Raw products which are natural are good for our skin. It helps to keep our skin healthy and doesn't have any kind of side effects .
Is fresh turmeric better than powdered turmeric?
When it comes  to choosing between these two, fresh turmeric is better for health and skin. Fresh turmeric is natural. It consists of valuable essence that our body needs for functioning. Powder turmeric is slightly different and has less productive quality than fresh. Always go for fresh turmeric, its much beneficial then powdered.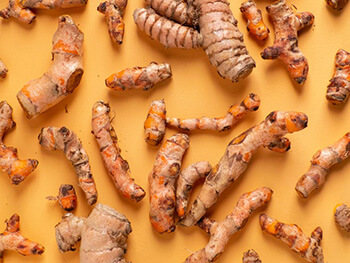 What does turmeric do to your face?
Turmeric is golden beauty ingredients, that one can use for making their skin flawless. Turmeric helps in removing dark spots, acne, dark circles and makes your skin complexity fair. It has anti-inflammatory and antibacterial properties which make it worth using for one's good health. Turmeric helps to remove skin bacteria and helps in developing new skin tissues. That is why it is called the golden secret beauty ingredient which is true .
How quickly does turmeric work?
It depends upon the skin. How well it reacts to the particular problem for which we have been using this ingredient. Every treatment takes time to remove the problem from the root so does turmeric.
Besides that turmeric shows it works for 2 to 3 weeks. Also one thing natural turmeric works more quickly than other turmeric powder. You can use it on a regular basis in a few days and you can feel the change in your skin.
Does turmeric darken skin?
No, Turmeric doesn't make your skin darker. Turmeric has skin whitening properties which lighten your skin. Turmeric helps to treat many of your skin problems. There is not any kind of confirmation that turmeric can darken your skin.
Other than that when it comes to what kind of turmeric you have been using, that also matters for your skin.
Natural and raw turmeric is good for your health and skin. Beside that nowadays it is hard to find the best turmeric powder. So if possible go for natural and raw turmeric.
Does turmeric burn your face?
It depends on skin nature. But when you apply directly to your skin it may cause irritation, swelling and redness to your skin. When you apply mixing with all other ingredients then it doesn't react . So don't use directly rather mix other natural ingredients with it .
Is one teaspoon of turmeric a day enough?
Yes, one teaspoon is enough in a day because when we apply turmeric it changes our color to little yellowish. If you use turmeric more in amount it can cause irritation to your skin. Keep it less because less is enough to get better results for your skin.
Can I drink turmeric water everyday?
Yes, we can drink turmeric water every day. Turmeric water helps to detoxify our body, helps to boost the immunity system and can also cure disease like flu and cold. Turmeric helps to cure severe diseases in your body .
It is ok to take turmeric water every day until and unless you are going under any medical treatment. If you're suffering from any problem in your body before taking it on a regular basis you need to consult your doctor. Otherwise it may harm your health.
Can turmeric whiten skin?
Yes, Turmeric helps to lighten our skin. Turmeric has antiseptic properties which helps to cure many skin problems. Regular use of turmeric may result in changing your skin tone. Need to follow the facial mask everyday in your routine for making your skin white and glowing.
Does turmeric lighten skin permanently?
We cannot say its permanent because at least for 30 to 50 days when you use it on a regular basis. We need to follow this facial mask to stabilize our skin tone. For that you can use this mask on an alternative day.
For a healthy and glowing result for your skin you need to follow this regularly only in that case it can permanently stick a white skin tone on your face.
Can I apply turmeric on my face everyday?
Yes, applying turmeric on a regular basis is quite beneficial for our skin. But don't use directly turmeric mix with some other ingredients like raw milk and honey which helps in lightening our skin.
The one who has an allergy should not use or can ask the skin specialist before using this facial mask.
It is a great ingredient to make your skin beautiful and flawless .It not only helps our skin  make it healthy and stabilize.
Other than that everyone can use this facial mask everyday.Those who have sensitive skin mix aloe Vera gel.
How long does it take to work for a turmeric mask?
It can take 2 to 3 weeks in general. We know everything depends on the potential of our body and skin how well it acts against the medicine or any facial mask for our skin.
For sensitive skin it may take time around 1 month but for normal skin it takes 2 to 3 weeks to show the results.
Can I apply turmeric directly on my face?
Not directly applying turmeric can cause irritation, swelling and redness to your skin. It stains our skin for 30 to 40 minutes .
 
Like if you are allergic to spice in foods you must avoid it. Directly contact of turmeric to skin may cause problems for all skin types because the skin cannot tolerate the spice present inside turmeric which is good but not directly.
Is turmeric and milk good for skin?
Yes turmeric is good when we mix raw milk and honey to apply in our face. It helps in lightening our skin. It helps to cure acne and scars. It helps to remove dirt and dead skin cells.
Raw milk has great properties in making your skin look beautiful. When you mix turmeric it enhances the properties and makes your skin look younger and healthy.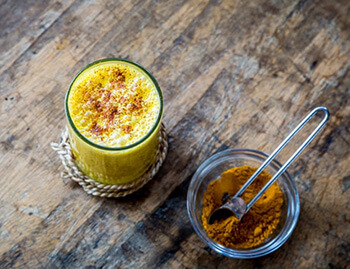 What happens if we drink turmeric milk 
daily?
If we drink turmeric powder daily it helps to cure many problems of our body and skin.It helps to heal the wound inside our body.It also helps to cure joint pains and weak muscles and bones, Keep your skin glowing, cure to remove cancer tissues, ability to cure heart diseases, reduce the problem of indigestion, helps to get good sleep. You can take one glass of turmeric powder and milk before going to bed.
Is Turmeric bad for your kidneys?
It is not bad but over dose of any substance in our body results in many problems. Though it might be beneficial for some organs in our body.
Over consumption of turmeric may cause kidney stones. Who are suffering from any kidney problem should avoid the use of turmeric. It may lead to serious issues.
Use in the proper proportion that can balance your body and protect your body organs . There are no worries but only to be careful .
Can turmeric regrow hair?
Yes turmeric helps to regrow our hair. We can add one teaspoon of turmeric on our shampoo and massage on the scalp .
Massaging your scalp helps in hair growth because it makes the nerve and tissues work properly.
This will help to prevent the loss of hair growth and promotes hair growth.
Is Turmeric bad for hair?
It is not bad for our hair. There is no such confirmation. It might be the use of any other kind of turmeric that causes some problems to our hair. Natural turmeric is good for our hair.
Does turmeric kill hair follicles?
No turmeric doesn't not kill hair follicles and it is well known for its anti-inflammatory properties which helps prevent hair loss and breakouts.
Does turmeric change hair color?
Yes, For a temporary period of time we can use turmeric for changing our hair color which can turn golden blonde. We can change our hair color permanently as well.