Olive oil is a health pack for hair, skin, and health benefits. It is an anti-inflammatory and anti-oxidant element that contains various nutrients. The nutrients such as vitamins A, D, E and K, calcium, zinc, and many others. These nutrients help to maintain healthy hair. It provides the excess oil that is needed for healthy hair. The dry scalp needs some massage with essential oil. The main reason for not growth hair and healthy hair is dry scalp. Dry scalp causes frizzy hair, dandruff, and dryness. We all need to give a perfect treatment to improve all the problems. Here we have some tips to maintain hair by using olive oil. How to use olive oil for hair? What are its benefits? All your questions are described below in a simple and understanding way.
Benefits of Using Olive Oil for Hair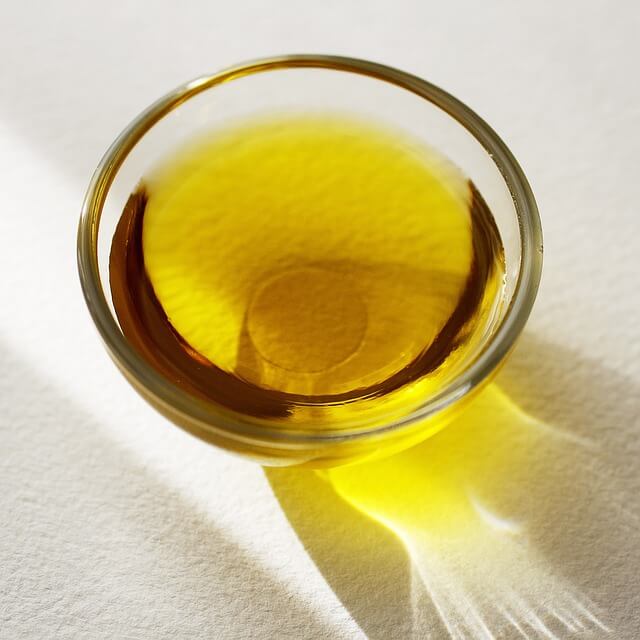 1. Reduce Dandruff
Olive oil is an anti-inflammatory element. It has the capacity to remove dandruff on your hair. The excess oil of the olive oil tends to go inside the root of the hair while you are massaging your hair. It helps to reduce scalp irritation, dandruff, and scalp dryness. You need to just apply a cup of hot olive oil and massage your scalp generously. Leave the hair all over the night to hydrate. Next morning rinse the hair using your favorite shampoo.
2. Hydrate Scalp
To hydrate the scalp nothing is necessary rather than a simple oil. No chemical products and no medical treatment can soothe your hair permanently. But olive oil hair the potential to hydrate your hair. It also provides relief to your body. It may reduce the stress, anxiety, and tension of your hair. Olive oil is the best treatment to hydrate the root of the hair.
3. Promote Hair Growth
Olive oil has vitamin E that prevents the protein loss of the hair. Similarly, it promotes the hair strong and prevents hair fall. By massaging your hair ad scalp on a regular basis can fix the problem of split ends. It can promote your hair two times longer and thicker than before.
4. Moisturize your Hair
Make a hair pack by mixing olive oil (1/2 teaspoon), 2 tablespoons honey with protein-rich egg yolk. Create a smooth paste of them. Then apply the paste onto your hair. Let it sit for 30 minutes, later on, rinse off the hair pack with cold water. It will help you to moisturize the frizzy and damaged hair. It can also moisturize the scalp of the head.
How to Use Olive Oil for Hair?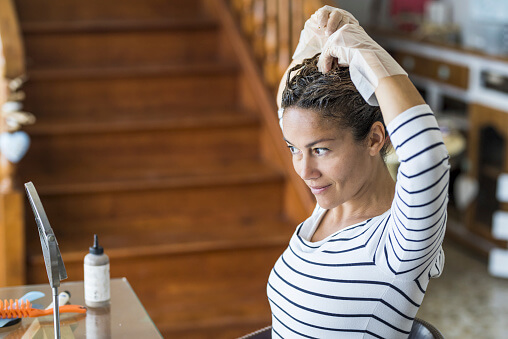 1. Apply the Oil
Firstly, you need to measure the oil on the cup or a spoon. It helps to know the exact measure of oil for the hair. How much you use the oil depends on how much you want to moisturize your hair. Then apply the oil on your hair. You need to apply the oil especially on the dry areas of the scalp.
2. Massage
After applying the oil on your hair completely. Massage your scalp slightly for at least 20 minutes. It helps to get the excess oil inside the root of the hair. Later on, you need to wrap your hair by shower cap for more conditioning.
3. Rinse
After all things are completed, comb your hair with a wide-tooth comb before washing. It will not stick hair together after shampoo. Then take your regular shampoo to wash your hair. You need to wash twice because of the oil. Using this technique once or twice can help to hydrate your hair.
Does Olive Oil help to Promote Nail Growth?
Olive oil carries vitamin E. It can promote nail growth and nail health. It can also help to bring dry brittle nails back to life. Likewise, we give attention to our hair and skin, our nail needs proper care and attention. You need to dip a cotton pad on the olive oil. then apply it on your nail. Applying this method on a regular basis on your nail can help to promote nail growth very fastly. It can also make your nail thick and strong.
How to use olive oil for hair and their benefits may help you to get healthy hair. Using this method twice a week can make your hair healthy, shiny, smooth, soft, and straight.