Women all over the world are steadily developing an obsession with nude makeup looks, but the bold and classy looks with red lips or smokey eyes remain iconic. It is easy to make, has a sophisticated appearance, uses few materials, and matches any clothing. For the majority of women, this makes it their go-to makeup look to wear both on special occasions and every day. You must learn how to produce the ideal nude makeup looks for yourself in a few simple steps since it is currently the trendiest and most desired makeup look.
With natural shades, dewy complexions, and light shimmer, let your natural beauty shine through. The summer is the perfect time to showcase your beautiful skin. However, using makeup that seems natural doesn't need you to start from scratch. You can achieve the coveted "no-makeup makeup" look, nude makeup looks more easily than you might imagine. Remember to use makeup to accentuate your attractive features while achieving a natural look; replacing a few of your go-to items with summer-appropriate ones can help. Now, check out the step-by-step instruction to nail your no-makeup makeup looks or nude makeup looks on your face.
Step-by-Step Instructions for Nude Makeup Looks
Begin with your regular skincare.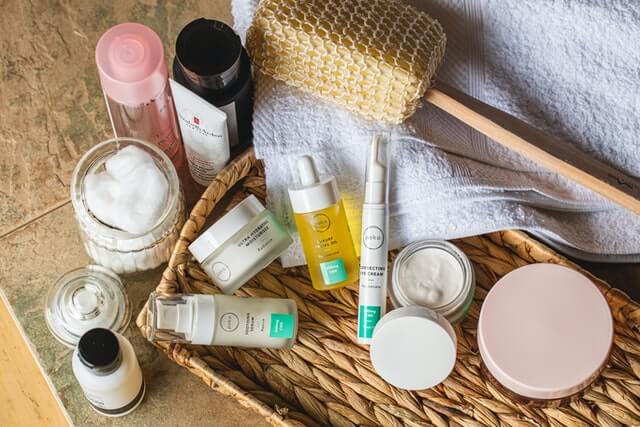 Always begin your skincare routine before doing nude makeup looks. An even, smooth surface can be achieved with the use of a quality moisturizer. A great under-eye cream can make your makeup apply more smoothly right away while also helping you use less concealer over time. Your skin may become clearer with the help of a purifying cleanser, allowing you to finally feel at ease applying a lighter foundation. The secret to protecting your skin and ensuring that your makeup applies easily, smoothly, and lasts a long time is to ensure that your skin is properly prepared before doing nude makeup looks or any makeup.
Build your base with a brightening primer.
Just because you're looking for nude makeup looks doesn't mean you don't want it to last all day. Sun, humidity, sweat, all of it can cause your makeup to fade and make your face looks dull and dirty. Using a superb, skin-illuminating primer is the greatest method to guarantee that your makeup stays in place throughout the day.
A primer is a terrific technique to extend the wear of your makeup if you frequently struggle to keep it on your face. Additionally, primer forms a physical barrier between your skin and makeup, preventing sweat and oils from fading and streaking your nude makeup looks over time.
Use a BB cream or tinted moisturizer instead of heavy foundation
In place of your full-coverage foundation, use a BB cream or tinted moisturizer if you want to achieve that naturally radiant, lit-from-within look and nude makeup looks. Both products will even out and smooth your skin tone, but they provide coverage that looks more natural. Additionally, they are typically packed with extra skincare advantages like more moisture and SPF.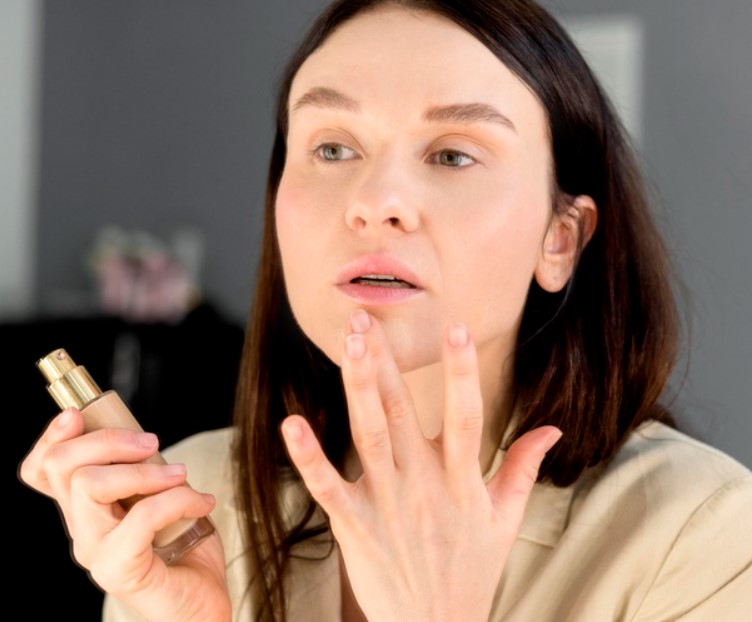 You're not the only one who doesn't understand the distinction between tinted moisturizers and BB creams. They have a lot in common. In essence, either is for someone who doesn't require a foundation's complete covering. A tinted moisturizer used over a BB cream for nude makeup looks offers moisturizing hyaluronic acid or glow-enhancing properties.
Shape your face with highlighter and blush.
Once you're satisfied with your base makeup for nude makeup looks, it's time to add dimension to your natural makeup look to enhance it. Though it's entirely up to you, you may want to avoid using a lot of contouring, but you may still have fun with highlighter and blush. Use blush to warm up the area around your cheekbones, and highlighter to give brilliance to the highest point of your cheekbones, the bridge of your nose, and also to the center and inner corner of the eyelids.
With a nude eyeshadow palette, start your eye makeup.
When using natural makeup or while doing nude makeup looks, don't feel as though you can't still have fun with your eye makeup. While neutral eyeshadows are very wonderful for an all-over neutral look, vibrant eyeshadow colors can provide a flash of color. It's time to move on to the eyes, which are the focal point of any makeup application.
Use a shade that is the most similar to your natural skin tone from your nude eyeshadow palettes, such as a fawn or taupe, on the brush.
The outer corners of your eyes should now be contoured with a little darker shade of brown to make them stand out.
Apply a cream-colored eyeshadow to the brow bone, right below your brows, to give drama to your appearance. This will quickly make your brows better.
Without eyeliner and mascara, no eye makeup look is complete. So, draw a smooth line down your lash line with gel eyeliner, preferably in brown, and then add two coats of mascara to complete the effect.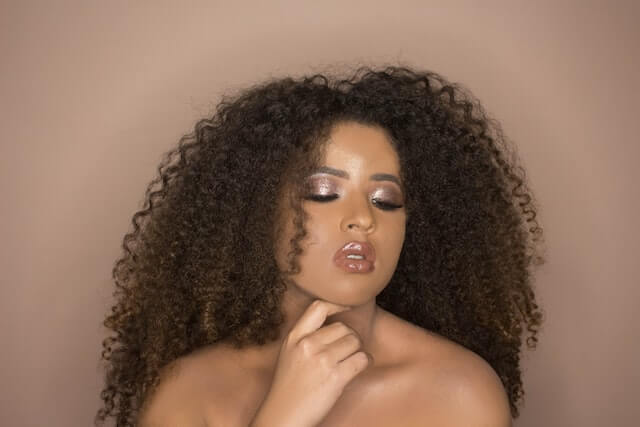 Finish a barely-there lip shade.
As usual, polish off your look with a speedy swipe of mascara which extends, volumizes, twists, and characterizes lashes in only a couple of fast swipes. Before you snap some selfies and think that your nude makeup looks are completed, finish your look with an unobtrusive lip sparkle or a bare lipstick that matches your complexion. While making a naked look, we typically prefer to utilize matte bare lipstick. Typically, lipstick in a bare tone should be reapplied, so we prescribe you to utilize a long-wear lipstick with a naked lip liner.
Do you apply concealer first or foundation?
Applying establishment initially makes an even base to diminish by and large redness, staining, and minor flaws. On the off chance that you apply your concealer first, you might wind up clearing some off when you use establishment or utilizing much more items than needed, which can make a weighty, cakey look.
How To Nail Your Evening Makeup Look?
How to do Simple Makeup for a Party?
How do you do your Eye Makeup Looks?
How to Use a Stippling Brush for Perfect Makeup?
How to Avoid Cakey Foundation- Easy Tricks
5 Steps on How to Apply Foundation for beginners