There are several reasons why people, particularly women, apply cosmetics on a daily basis. They utilize it to improve their best features and cover up the "flaws" on their faces that make them insecure, such as wrinkles, acne, dermatitis, etc. Some use it, obviously depending on their age, to look younger or older. Many people view the medium they use to express themselves as artists. They utilize the type of makeup occasionally in an effort to appear appealing and impress a particular male women's fancy, but more frequently, they use it for themselves.
There is numerous type of makeup products. The most popular category contains items used on a daily basis to improve attractiveness. The type of makeup can also be classified as medical because they are employed for hiding scars or lessening the visibility of rashes, for example. The final category includes theatrical, television, and film makeup, which actors and actresses apply to enhance their appearance. Individuals may utilize the type of makeup products such as lipstick, foundation, blush, mascara, eyeshadow, eyeliner, nail polish, and complementary goods for the eyes, lips, or face skin.
What are the different types of makeup products?
Face primer
This type of makeup product should be applied first before applying the foundation. The use of a face primer is highly recommended. It acts as a barrier to protect your skin, especially if it is greasy. Face primer evens out the skin's texture and makes it easier to apply standard foundation. Additionally, it makes your makeup stay on your face longer.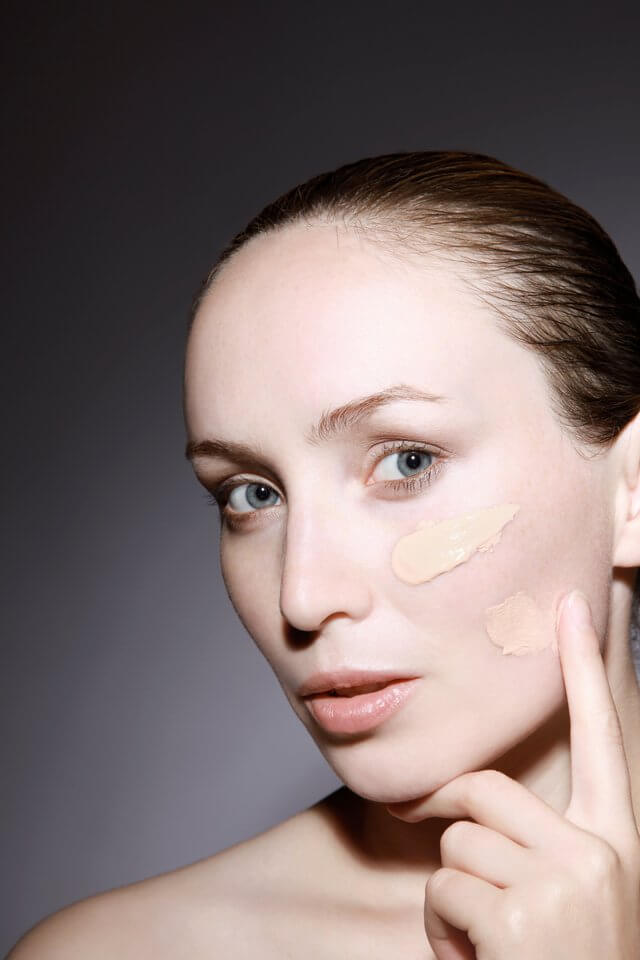 Foundation
The foundation is meant to balance out the skin's tone and is applied to the face first after primer. The same function can be achieved using foundation in any of the following forms: liquid, cream, powder, or a light mousse. Foundation, often referred to as foundation, is applied to the skin to even out the skin tone, cover imperfections and blemishes, and smooth out the complexion.
Concealer
Concealer and foundation are somewhat similar, however, concealer is thicker and typically lighter in color. This type of makeup is used to conceal flaws, blemishes, or any marks on the face, including acne brought on by birth control tablets or minor scars. There are various varieties of concealer; some are solely for the face while others are only for the eyes.
Face powder
After applying foundation, face powder is used to set it and provide a matte look. This type of makeup product can also aid in covering up minor flaws. For oily skin, face powder can be reapplied throughout the day to keep it from looking shiny. There are two varieties available: pressed powder and loose powder.
Blush
Blush, commonly referred to as rouge, gives the cheekbones color to give them a rosy, young appearance. People typically use a delicate brush to apply the pigment-infused talcum-based powder. Some blushes apply with a soft sponge applicator and are more similar to a cream or pressed foundation. However, historically, both sexes have worn blush. Today, women are more likely to do so.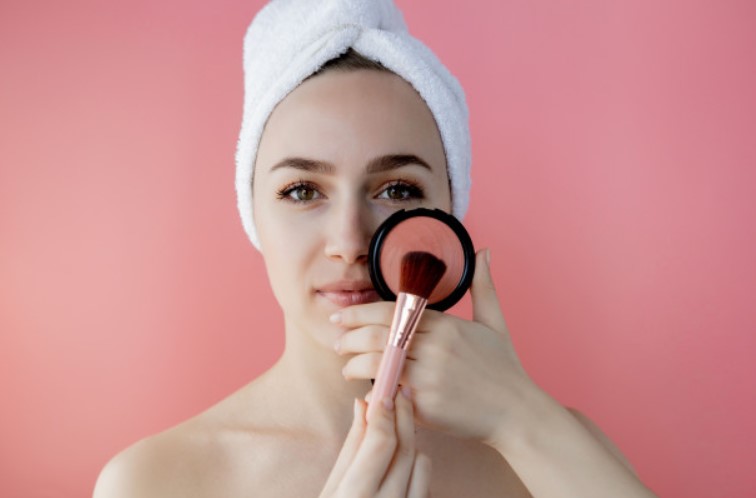 Eye Primer
With the exception of being applied to the eyelids, eye primer performs the same function as a face primer. This type of makeup product keeps the eye makeup on longer and makes it more vivid while preventing fading and wrinkling. If you don't use eye primer, your makeup may smear later.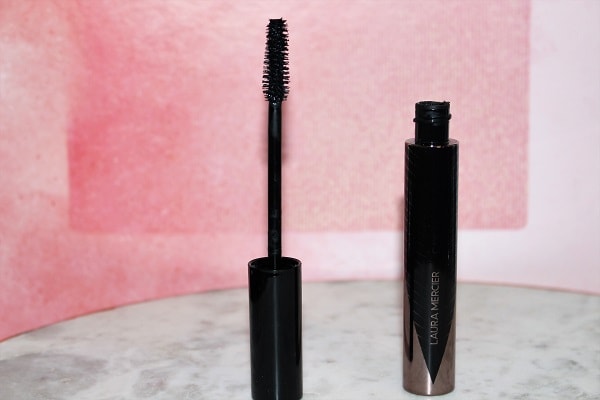 Mascara
Mascara is applied to the eyelashes to make them look fuller, darker, thicker, and longer. This type of makeup product is applied with a tiny applicator wand and is available as a liquid or cream. Today, wax thickeners, water, and pigment are most frequently used to make it instead of the original method of combining petroleum jelly with coal dust.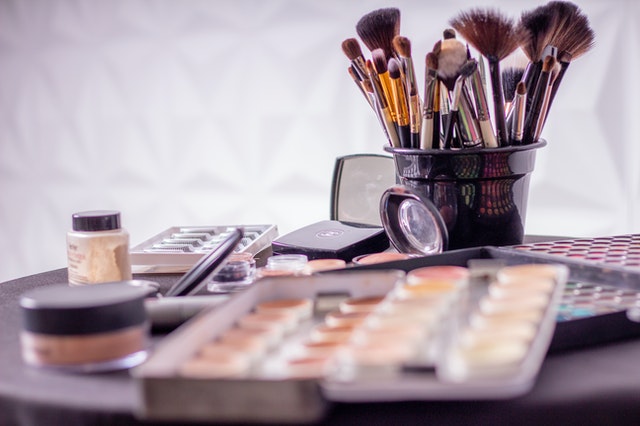 Eyeshadow
To call attention to the eyes and make them appear attractive, people place eyeshadow on the eyelids and beneath the brows. It adds depth and character while balancing the natural eye color. To make it, manufacturers typically utilize mica and powder. Although this product is used by both sexes worldwide, in the West, eyeshadow is seen as a woman's cosmetic.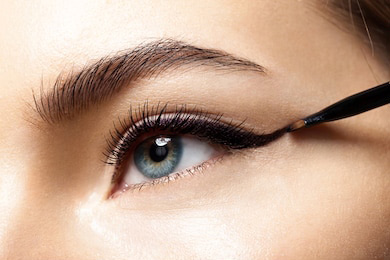 Eyeliner
Makeup used on the eyelids along the lash line is called eyeliner. It has a pencil-like form with a delicate tip. It is available in liquid, wax, and powder form. This type of makeup product defines the eyes whether used on its own or in combination with eyeshadow.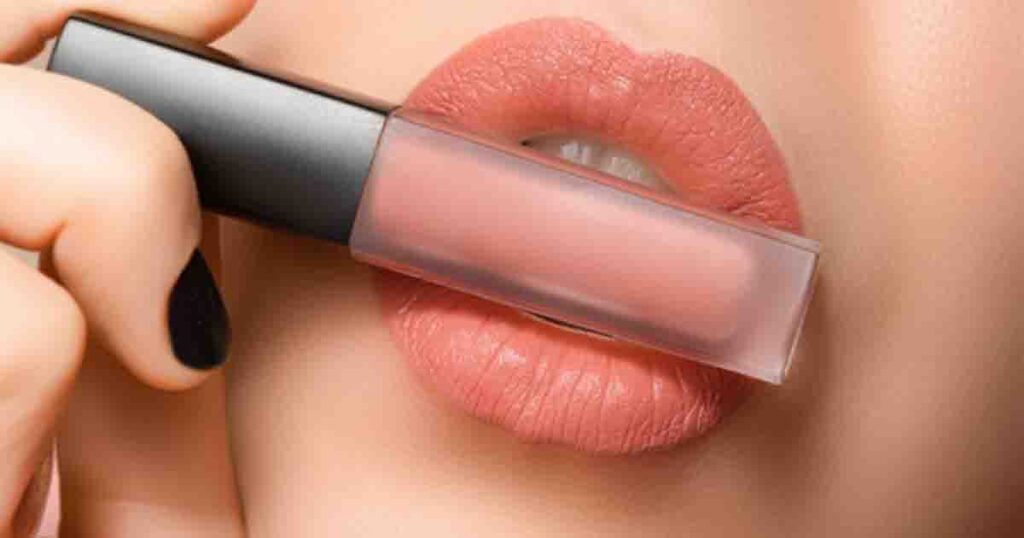 Lip gloss
Lip gloss is typically a liquid or soft solid makeup intended to enhance the color of the lips and give them a glossy appearance. Different kinds of lip gloss create various looks. This type of makeup product is a clear, translucent, and opaque material that can have a metallic, glassy, frosted, or glittering finish.
Lip liner
You can use a lip liner as a primer before applying lipstick. Depending on how you use it, this type of makeup product can make your lips appear wider or thinner, prolong the wear of the lipstick, prevent color leakage, and give them a deeper, richer shade of color.
Lipsticks
Wax, pigment, and oil are the main ingredients in lipstick. To enhance the texture and color of the lips, people use this type of makeup product. Most frequently worn by women, but occasionally by men as well.
Nail polish
A clear or colorful lacquer is put on the fingernails or toenails with a little brush to create nail polish, also known as nail enamel. Although certain varieties are designed expressly to strengthen and protect the nail, the main objective is to accentuate the nails and provide an outfit with a polished, coordinated look.
Contour Powder or Creams
This type of makeup product is used to alter someone's look by giving the appearance of a different facial shape. By changing its features, it can give you the facial form you want.
What is signature makeup look?
And it might be, depending on how you decide to apply your makeup. In the end, though, a signature makeup style is essentially a more glitzy way to describe your standard everyday makeup style and the appearance that your friends, family, and coworkers typically recognize when they see you.
How To Nail Your Evening Makeup Look?
How to do Simple Makeup for a Party?
How do you do your Eye Makeup Looks?
How to Use a Stippling Brush for Perfect Makeup?
How to Avoid Cakey Foundation- Easy Tricks
5 Steps on How to Apply Foundation for beginners