Regular jobs, regular come and go, and daily pollution makes our skin dull and dirty. Our skin needs proper care and attention. The proper care doesn't mean we need to invest all the time or the whole day to maintain your skincare routine. We just need to separate some certain time for our skincare routine. This skincare routine should be done mostly at day time or at the time of night. Both times are perfect for the treatment of the skin.
Especially the day time (Morning) is the best time for skincare. These routines help to maintain the inner cells and the blood vessels of the face as well as the skin. It may promote the glow in your skin. Following this daily skincare routine actually help you to improve your skin conditions. Let's just talk about the routines that actually work on your skin very well.
How to Build a Skincare Routine?
It is a simple job to build a routine for your skin. Your softy or we can say your dull skin needs some intense treatment that can be done very easily. The routine contains just your daily cure for the skin. Most of the people may treat their skin by exfoliating, cleansing, or moisturizing. But a high number of people don't know how to treat their skin.
Skincare routine is categorized into two categories i.e. day skincare routine and a night skincare routine. So, here we have all the details about these routines that should be followed by everyone.
Day Skincare Routine
1. Cleanse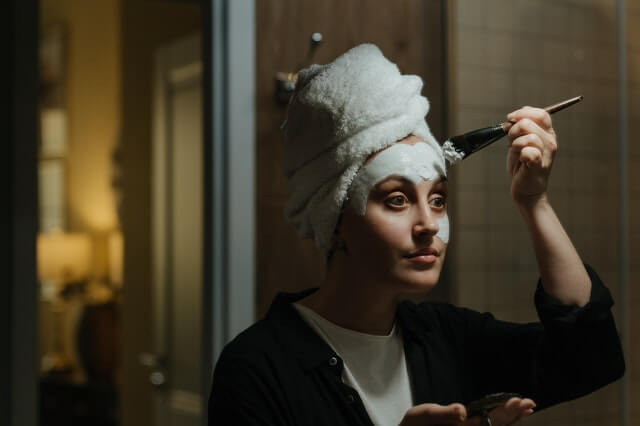 Cleansing your face using a great cleanser or a face wash plays a vital role in skincare. It helps to reduce all the impurities and dirt on your skin. Also, cleansing your face early in the morning provides you a natural and glowing look. Just cleanse your face with a face mask or any products to maintain your radiant look.
2. Tone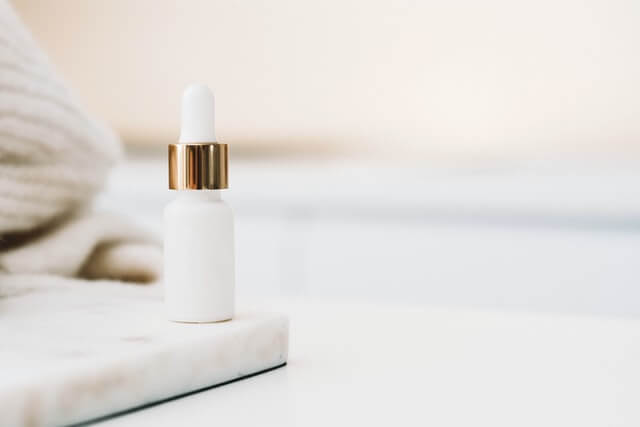 Toner is the most useful and valuable to treat mainly the inflammation effects on the face or skin. It helps people with oily skin and the people who need extra cleansing before applying heavy makeup products to protect their skin from being damaged.
3. Eye Cream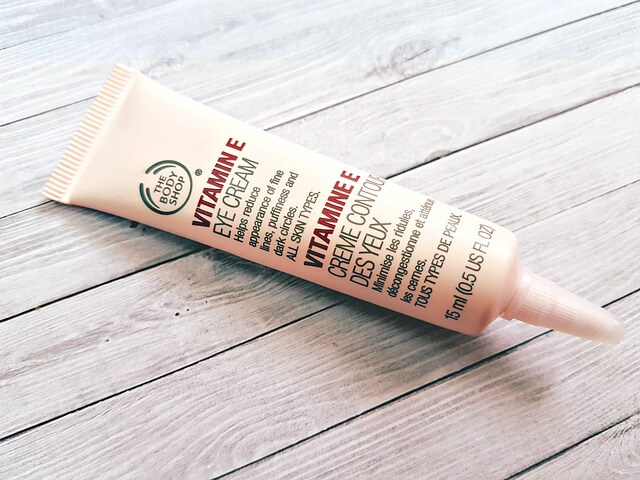 Eye cream is an essential and necessary thing to cure your eye health. The continuous movement of your eyes speeds up in the appearance of wrinkles and fine lines around your eyes. Also, it hastens fluids under the eyes and causes puffiness. An eye cream can help you to get rid of every eye issues. Just apply a small amount of the cream around your eyes and massage it for sometimes.
4. Moisturizer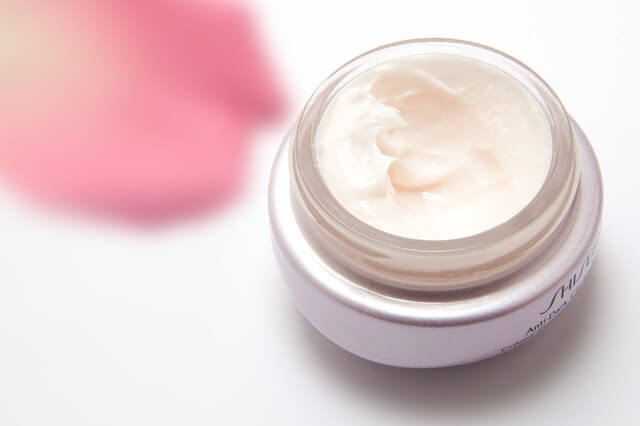 Moisturizer plays a great role in the skincare routine. It prevents the appearance of dead skin cells and the free radicals on your skin. Moisturizer is a good product to reduce the excessive dryness of the skin and hydrate your skin very well. It also helps to boost the immune system and promotes blood circulation of the skin. Apply the moisturizer to provide excess moisture to your skin.
5. Sunscreen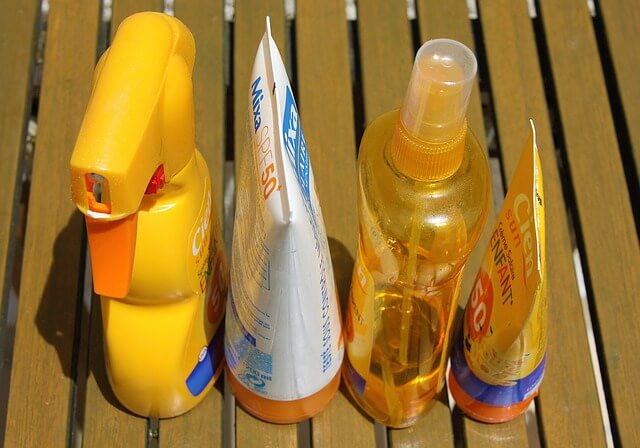 Generally, our skin problem starts with skin irritation and skin disorders that are mostly caused by the sun's UV rays. The SPF sunscreen helps you to protect your skin from various skin cancer and skin damaged. Also, it may help to prevent your skin from sunburn.
Night Skincare Routine
1. Makeup Removal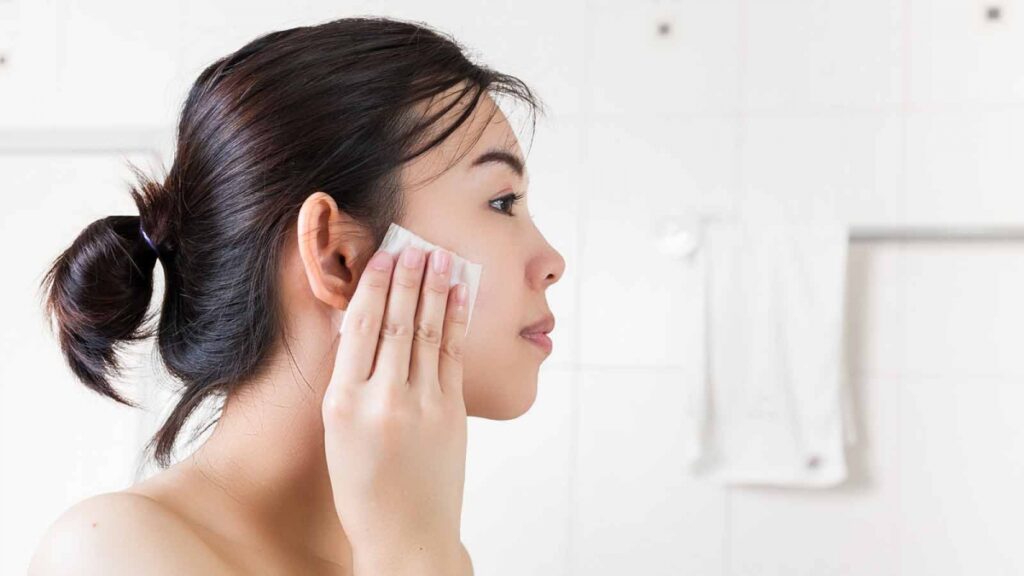 Every night before hitting your sheets, you need to remove makeup from your face. If you don't, it may cause various skin problems. So, remember to take off the products from your skin so that it can't harm your skin and damaged it.
2. Cleanse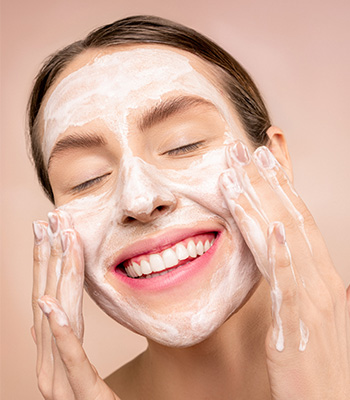 So, as I mentioned above, cleansing your face is important. It removes all the impurities and dirt. Also, it may help you to tighten your pores and protect your skin. Just apply the cleanser on your face and cleanse your face every day and night too.
3. Exfoliate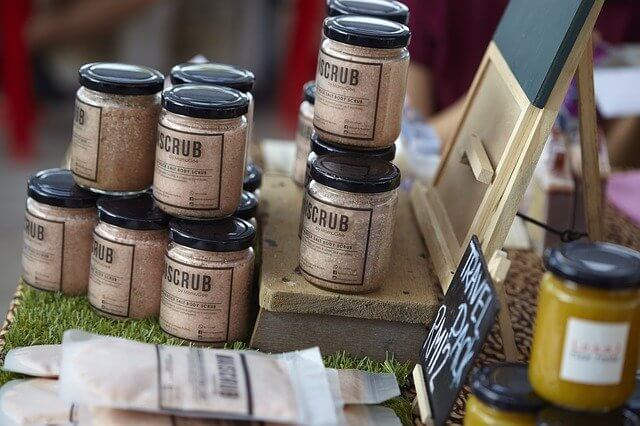 Exfoliating means removing the dull and dead skin cells off your skin. It helps to manage the elasticity of your skin and make you look younger. Exfoliate your skin once a week by using a scrub.
4. Serum
Antioxidant, vitamin A and C containing serum works for toning and nourishing skin naturally. Also, works for reducing wrinkles, hyperpigmentation, and inflammation effects. You can use any kind of serum for glowing skin.
5. Eye Cream
Eye cream works for your eye problems. It reduces the puffiness and dark circles under your eyes. As I mentioned above you need to massage your eyes area slightly after applying the cream to improve the conditions.
6. Moisturize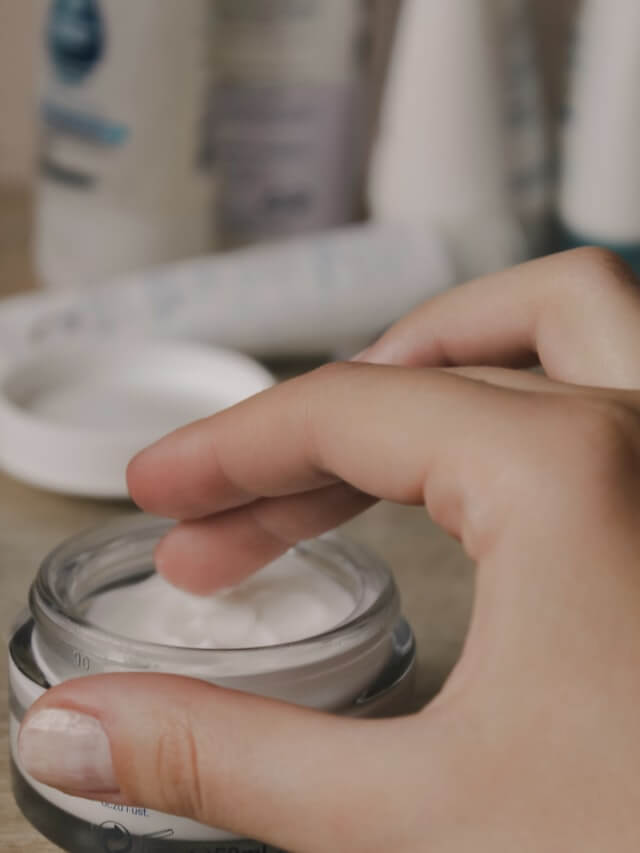 Our skin needs excessive moisture. It helps to prevent all the problems of the skin and promote healthy skin cells. Moisturizer help to improve your skin tone and the complexion. At nighttime, you also can use the night cream. If your skin is too dry, don't skip this step. And if your skin is oily, you can just skip it. It can hydrate your skin very well.
This above skincare routine can actually work if it is being used on a regular basis. It works to skin glow naturally and maintains your look gorgeously. It can also be useful for your face health too. Due to this skincare routine, one can actually get flawless, blemishes free, and healthy skin.
Related Posts:
Niacinamide: How It Helps Your Skin?
Green Tea for Hair: Shiny and Strong Hair
7 Food Habits For Being Healthy And Active
Egg White and Tissue Mask: How to make Egg White Face Mask at Home