Finally, you located a set of clothes, shoes, and accessories. Your nails and makeup are done, but your hair is just plain. All the planning and effort you put into your party attire for tonight can go to waste if your hair looks bad. We can style your hair any way you like it, whether you prefer it worn down, relaxed, flowing, up, or even crimped. Here are a few trendy, simple party hairstyles that can make you the belle of any ball.
There are constantly events, gatherings, and parties on our calendar. We are obsessed with dressing to the nines for special occasions like New Year's Eve, Secret Santa parties, and Christmas. Party hairstyles are something that many of us battle with, although cosmetics and outfits are things that are easily crossed off our lists. Any of these aesthetically pleasing hairstyles may be completed in under five minutes. These party hairstyles will keep your mane looking lovely all day long whether you have short, medium, or long hair!
Some Trendy Party Hairstyles for Short Hair
1. The Wavy Bob
The wavy bob is one of the most gorgeous short-party hairstyles and one of the easiest. A curling iron or a flat iron is all you need to succeed. Section off 1 or 2 inches of your hair (depending on your hair thickness). Grab your heating tool, and begin to carefully twist the hair into gentle curls. Use a wide-toothed comb to carefully comb through each part once you're through.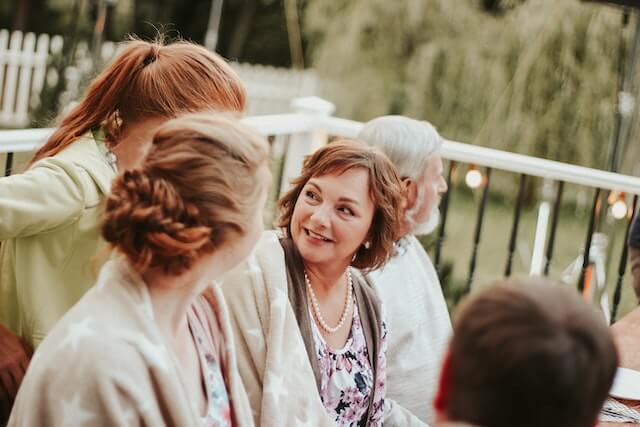 2. The Crown Braid
The crown braid is the ideal party hairstyles to hide an oily scalp while still making you appear amazing. This hairstyle is a nice progression from the previous one and looks excellent on wavy bob hair. Create a wide side portion. Depending on your preference, move either left or right. Start by dividing your hair into three portions at the crown. Add a small portion of hair with each fold as you begin to braid in the direction of your ear. It can be held in place with a black bobby pin, and a part of the hair can be used to conceal it.
3. The Sleek Vintage
The stylish retro party hairstyles are timeless beauty that instantly takes you back to the 1990s. Grab a straightening iron and some hairspray; you'll be shocked at the wonders they can work. Section off your hair and begin straightening from the roots. When you get to the end, turn your iron inside out and slide it down to make a nice curl.
Choose a side section, making sure one side has enough volume. Take a part from the thick side, vertically hold the iron closer to the root for a few seconds, and then slide outward. Follow the same procedure for the remaining portions. This gives the crown area a good lift and volume. Apply hairspray to the entire area to finish.
Some Trendy Party Hairstyles For Medium Hair
4. The One Side Sleek Part
These party hairstyles have an effortless yet stylish look that only requires a few hairpins to complete. Perfect for situations where you have only a minute to put together a hairdo and the clock is ticking.
Depending on whatever side you like, create a side section. Make a segment of hair on the opposite side starting at your temple and going to just behind your ears. Attach it with hair pins by twisting this portion of hair toward the rear of your head. Then, to conceal the hairpins, take a small amount of hair from the back of your head and place it over them casually.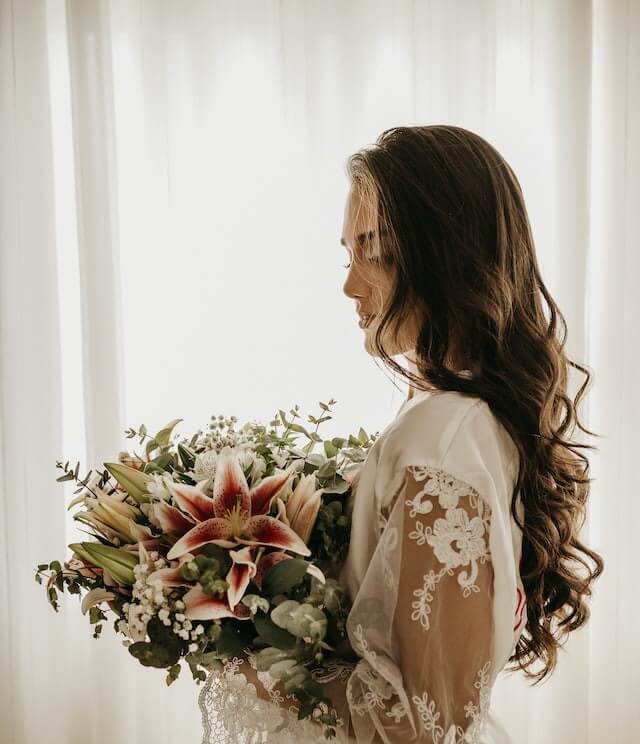 5. The Middle Part
The middle is returning and in a big way. Girls are adopting the middle part for a look that is easy and flattering at the same time after rocking the side part for years. On both straight and wavy hair, this hairdo looks dapper. Separate your main area of crown hair into neat sections. Take portions of hair from the top of your head, about 2-3 inches from your forehead, and backcomb it. The aforementioned step is optional, however, you might choose to undertake it to make your hair appear thicker.
6. The Half-Up Ponytail
The half-up ponytail party hairstyles are a simple alternative to the half-bun-up hairstyle and the ideal hairstyle for straight hair. It enhances the volume and bounce of your hair and looks adorable. This hairdo is incredibly flirtatious and perfect for a special event.
Leave the front hair strands and bangs out. Take all of the hair that is left from the front up to your ear. Use a thin rubber band to hold it in place on top of your head after giving it a gentle finger comb. To cover the rubber band, you might also add a tiny bow. To increase volume, pull on the pulled hair.
7. The Messy Bun
The attractive power of a properly styled messy bun is undeniable. Despite the fact that there is no one right approach to getting these party hairstyles, we'll give a tip that will work great for fine or straight hair. It is advised to use a rubber band that is thick or large or a bun shaper.
Leave off the front hairline and bangs. Pull all of your hair through it to form a bun, and then evenly cover the band with your hair. Use four or five hairpins to firmly secure the bun. Slowly and gently should be used when removing hair from the bun's top, sides, and bottom. This will hold the bun in place in addition to giving it a messy appearance.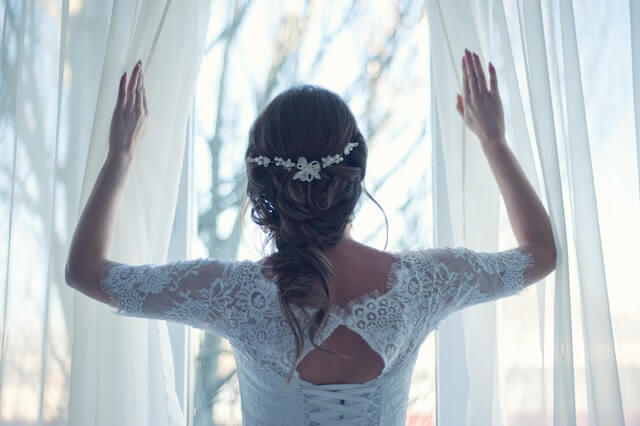 How do I make my hair frizzy for a party?
Through damp hair, work a tiny bit of volumizing mousse. To prevent frizz, blow-dry your hair only until it is at least 60% dry. With a large round brush, blow-dry hair in portions until completely dry. Start with the lowest layers and direct the dryer's nozzle downward to smooth the hair.
6 Amazing Beetroot Benefits for Hair
10 Best Vegan Hair Products Brand
9 Famous Indian Bridal Hairstyle
15 Best Wedding Hairstyles for your Wedding Days