You're missing out on some pretty fantastic other uses if you've only ever applied concealer in one method. Concealer is incredibly adaptable and may be used as a foundation, a contour tool, a tinted moisturizer, and even to spot treat, and cover dark circles. This cosmetic wizardry, which can hide all your late-night secrets and conceal the things you don't want to expose, may be something you're already familiar with. You guessed it right; the brilliant concealer always saves the day. However, a concealer does more than just hide imperfections. The different ways to use concealer will help your life. 
Concealer will likely be one of the most frequent responses if you ask any beauty expert or makeup enthusiast which face product they cannot live without. Concealer uses go far beyond only covering up dark spots, pigmentation, and blemishes, which is a lesser-known aspect of concealers. Other than covering up your dark circles and blemishes, concealer can also be used in different ways. There are various ways to use concealer on a daily basis.
Different ways to use concealer
Try using concealer in place of your mascara if you can't get the required dramatic lashes. I'm not kidding! Curious about how to enhance those lashes with concealer? Follow these ways to use concealer. Apply a Q-tip to the back of your palm and a drop of concealer to cover your lashes. To apply mascara with greater accuracy, you can use an old mascara wand. When the concealer has dried, use your mascara to conceal it by applying it in an old-fashioned zigzag pattern. You may want to apply two coats of mascara.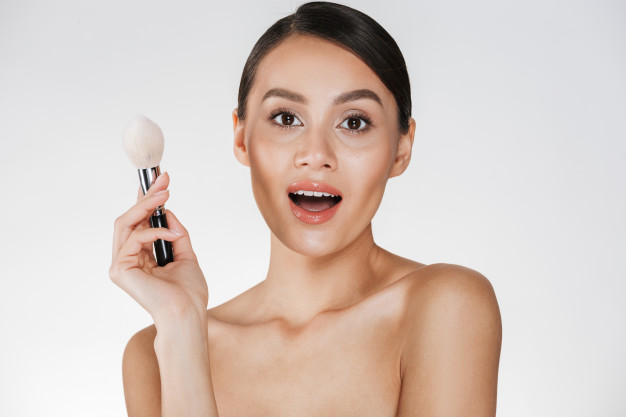 Brightens & Illuminates Your Face
You are mistaken if you believe that a concealer's sole purpose is to cover pigmentation and dark circles. Additionally, it might give the appearance of your face's high points being brighter and more illuminated. Swap out your highlighter for your concealer because it also draws attention to select areas, making them appear lifted compared to the rest of your face and giving your skin a glow.
Apply it on your forehead, the cupid's bow, the area beneath your eyes, the bridge of your nose, and even the arch of your brows. Choose a shade that is two shades lighter than your skin tone. You may be wondering how to use concealer for dark circles. To minimize discoloration, simply sweep your product onto your eye bags and mix it well. Follow these ways to use concealer for a better appearance.
Works As A Tinted Moisturizer
If you don't want to spend a lot of money on expensive tinted creams and want a no-makeup makeup look that only requires your moisturizer, try making one yourself. Concealer can be used as a medium-coverage foundation by blending a tiny bit with your daily moisturizing moisturizer and massaging it into your skin. You may also combine it with a luminizing moisturizer to create a base that is dewy and shimmering. Follow these ways to use concealer for moisturized skin.
Get Defined Lips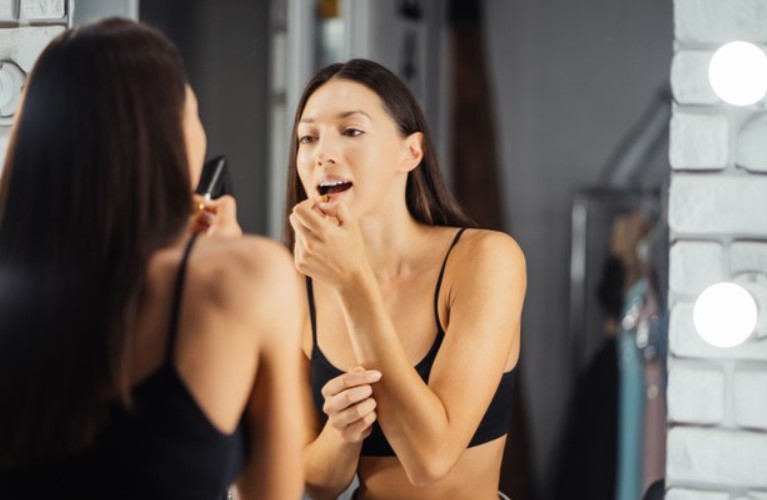 Make your lipline more defined, fix lipstick blemishes, and even make them appear plumper by using concealer. Use a small brush to highlight the edges of your lips to give them a plumper appearance, then blend the edges with a sponge to give them a natural appearance. You must occasionally have applied your lipstick incorrectly, especially while sporting a bright lips. not anymore. To remove the pigments, dab a tiny quantity of concealer onto the smudged area. Get an even and smooth application in addition to following these ways to use concealer!
Gives Well-Defined Brows
To define the look of your brows, follow these ways to use concealer. Your eyebrow game will be at a whole new level after using this classic trick. Are your bushy brows in need of some grooming? Use this tried-and-true method to shape and accentuate your brows. Once you've finished defining and filling in your sparse brows, use a flat brush to apply the concealer just above and just below your brow to highlight the form of your arch. To appear elevated, blend it in toward the eyelids.
Use it to hide eyeliner mistakes
It is tough to draw eyeliner, especially winged eyeliner. Fast and messy messiness is a possibility. One side may appear splotchy or perhaps entirely different from the other. Even the best of us have bad days! Your concealer will help in this situation. Utilize your concealer brush or an angled brush to further define your wing after you've drawn it. Draw a slender line of concealer directly beneath the liner's wing to apply it. Follow these ways to use concealer.
As a Spot Treatment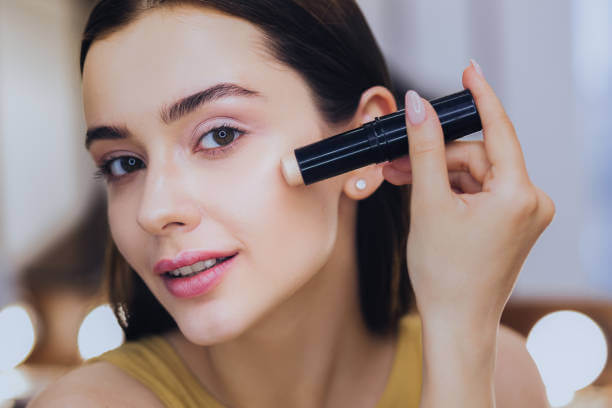 Concealer is a clear choice for hiding hyperpigmentation, breakouts, and acne scars. But what really changes things is how the application is done. Utilizing a dabbing or blotting motion is the most crucial aspect to remember while covering a place. The ways to use concealer that you just applied is essentially erased if you move it side to side or up and down. Therefore, all you need to do is dab your concealer right over the area without mixing or buffing. One of the better applications for concealer is this.
Use as Eyeshadow Base
A concealer can save the day if certain eyeshadows just don't appear to blend well on your eyelids, no matter what you do. In order to maximize the impact of your eye makeup, use your concealer as a base for your eyeshadow if you don't have a pigmented eyeshadow. By embracing the eyeshadow's brilliance with concealer, you may create an edgy appearance for your eye makeup.
Can you put concealer on your whole face?
However, people who have skin that is more prone to acne or other skin issues might wish to cover their entire face in concealer. But if you really must, go ahead. Like a full-coverage foundation, concealer can also be applied in the same manner. Remember that there are other ways to use concealer too!
Review of Loreal Infallible Powder Foundation
Best Euphoria Eye Makeup from Euphoria Season 2
Type of Makeup Products We Use
Step-by-Step Tutorial for Nude Makeup Looks