9 Homemade Beauty Tips for Pimples and Marks
How hard it is to tolerate this pimple on face? However tolerating pimple is not easy, painful and irritating . Similarly to every problem their is solution so why not for pimples. After all homemade beauty face pack are magical treatment to clear out all the disturbance of skin. Here we have few homemade beauty tips for pimples:
1. Apple cider vinegar
Apple cider vinegar is great liquid to removing pimples . Their properties that help to kill the bacteria that cause acne and pimples in skin apply apple cider vinegar dip a cotton and apply all over your face in circular motion for 5 to 10 min leave it and wash off your face .
2. Honey and cinnamon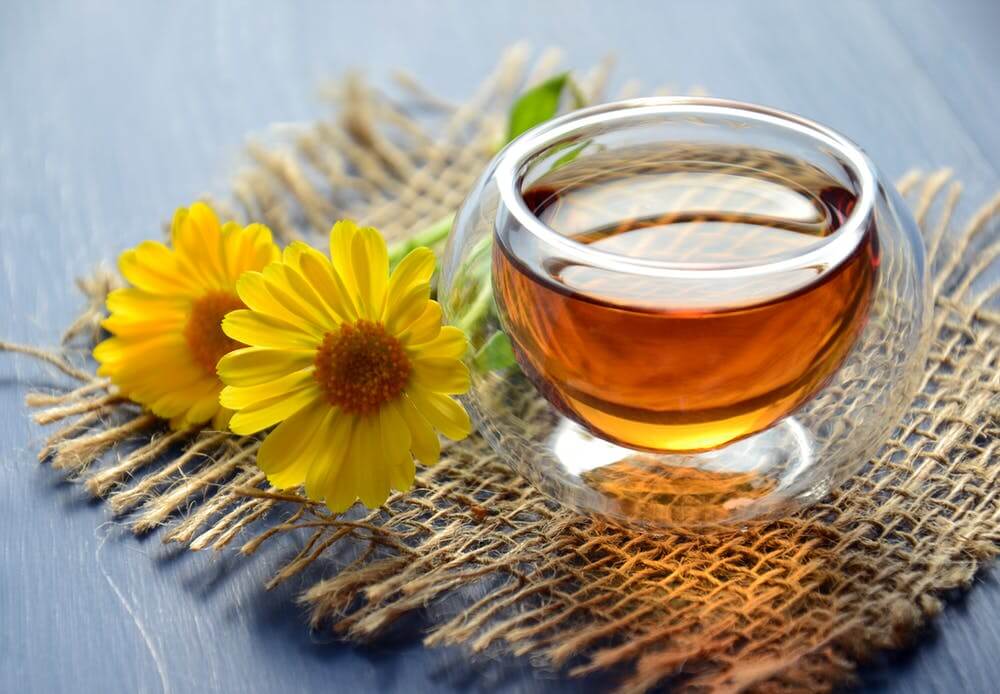 Honey helps in lighten and soften your skin. It had been working great in making skin healthy.
Take a teaspoon of cinnamon powder
2 tablespoon of honey
Mix the ingredients properly
Apply on your face and leave it for 20 min .
Wash with lukewarm water .
3. Green Tea
Green tea is one of the best organic tea to have for a healthy body. It contains essential natural vitamins , minerals and proteins which are helpful for removing pimples and other skin issues .
Take a single pack of green tea
Half glass of water
Boil the water and add that pouch
You can apply as toner by using cotton .
4. Aloe Vera leaf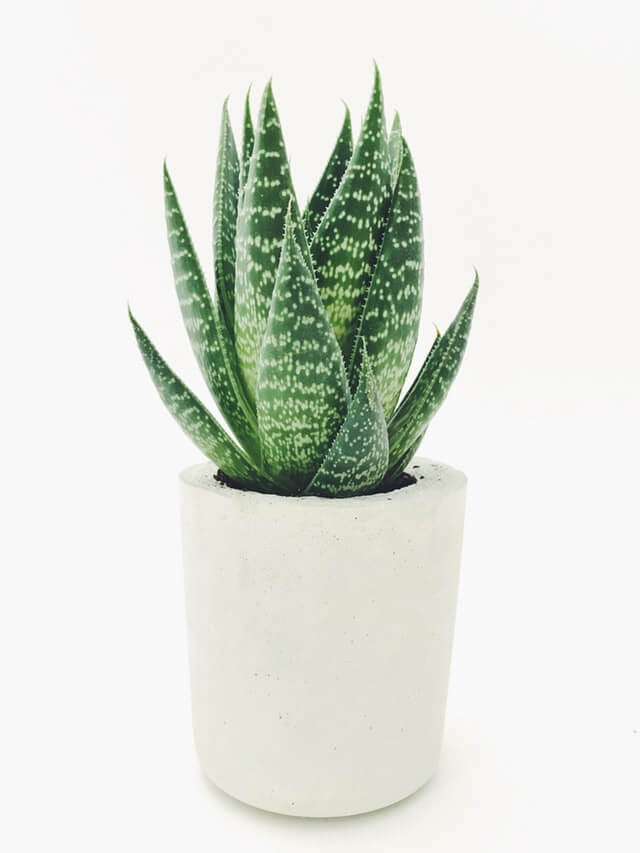 Aloe vera works amazing for treatment of pimples.It's valuable properties can kill the bacteria from the root. It is herbal medicinal plant which had been working for curing severe diseases relating to skin and body. Its antioxidants properties are helpful to cure pimples and make your skin beautiful. 
5. Proper diet
Your diet is one factor that can be the reason for pimples . Too much oily foods and street foods should be avoided .Drink water and eat fruits, fish, juice and grains which helps in making your skin elegant .
6 . Baking Soda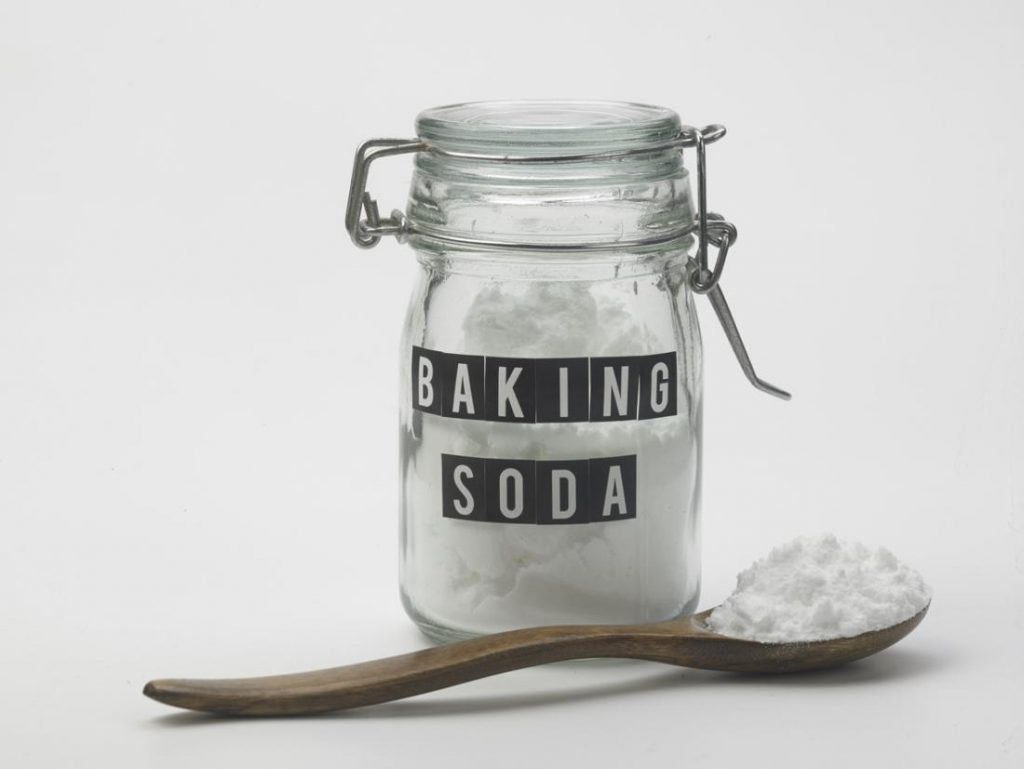 Baking soda contains anti-inflammatory properties which help to fight against the bacteria of skin responsible for acne, pimples and scars .
Take one tablespoon of baking soda
Mix with water
Apply on your face
Leave it for 10 minutes.
Twice a week you can follow this face mask .
7. Gram Flour, Rose water and Lemon
The most easily available ingredient at your home Besan on other word .Firstly this ingredient is good for skin because of presence of zinc which help in reducing the inflammation and excess oil from skin.
Take one tablespoon of Gram flour
Mix Rose water and few drops of Lemon
Apply on your face
Leave it for 20 minutes.
You can further repeat this face mask twice a week so that you can feel change after few days .
8. Coconut Oil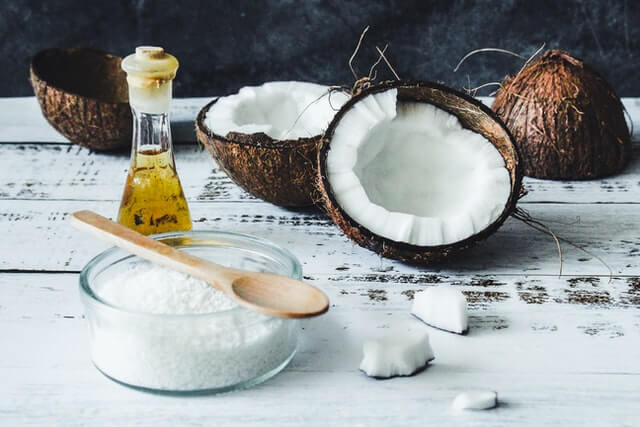 Coconut oil is one of the most beneficial oil used for skin because of the essential vitamins which in short fulfill all needs of skin so that they can help you in making better healthy skin.
Apply few drops of coconut oil and massage over you face therefore it helps in making your skin soften and stimulates the cells.
9. Castor Oil
Castor oil is rich in vitamin E and fatty acid similarly these useful sources keep skin lighten and boost the immune system of skin . It helps in forming a protecting layer to your skin so that external elements won't enter.
After all it is very easy to use, take few drops castor oil mix , apply on your face.
Few Guidelines: Homemade Beauty Tips for Pimples and Marks
Wash you face on regular basis because it help in exfoliate your skin .
Similarly use products comfort for your skin .
Therefore avoiding makeup is best way to get away from this pimples.
When you have pimples during that time or before that healthy diet is compulsory.
Use herbal face mask so no need to use chemical consumed products for skin.
Likewise using face steam allow to open the pores helps in blood circulation.
Use skin exfoliate so that dirt cannot stick to your face.
Therefore make habit of using natural and home products .
Above all staying hydrated matter a lot for avoiding pimples .
Similarly marks are easily not removed it takes time and ones patience and proper care routine for removing it permanently. Like wise talking about pimples they are cause by unhealthy diet and not taking care of skin so proper skin care routine helps you. In addition to this you can go for better skin care consultant they can guide you.