Are you the person who actually wants to have clear, smooth glass-skin but too lazy to take care of your skin? Or maybe you don't want to try DIY home masks on your face! Or someone, who really doesn't want to spend too much on high-end skincare products!
If you fall in any one of the categories, then don't worry because this time we are here with you with the easiest way to have glowing and radiant skin. No fancy skincare products, no risk of DIY masks, all you need is some ice cubes, and you are done!
Excess exposure to the sun, pollution, stress, unhealthy diet, etc can damage your skin to extreme levels leading to acne, hyperpigmentation, dull skin, enlarged pores, wrinkles, and uneven skin tone.
What about giving a try to the ice cubes that are always on your refrigerator instead of trying different products for different problems. Applying ice cubes on face has amazing advantages that you may not even know earlier.
Even dermatologists suggest applying ice cubes on the face for healthy and glowing skin.
Benefits of Ice cubes on Face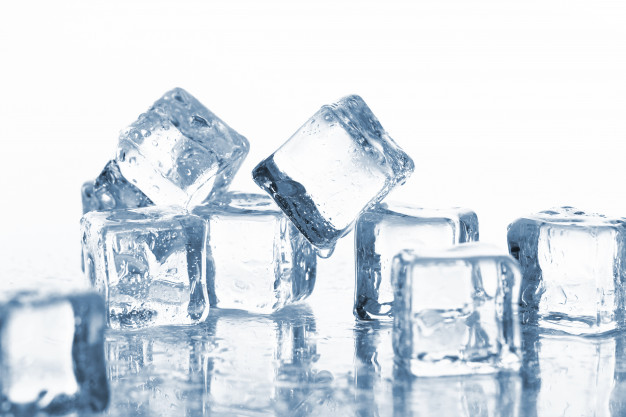 Product Absorption
Sometimes your skin becomes too stubborn to absorb the products on your skin. So, rubbing ice cubes on your face before applying any makeup or skincare products can help the products to reach a deeper level of the skin. Works as a primer sometimes!
Soothes Acne
Rubbing ice cubes on face improves the blood flow which reduces the redness and inflammation caused by the pimples.
Glowing Skin
If you want glowing and smooth skin, then ice cubes are always the one whom you can rely on. When your skin feels the coolness from ice cubes, the blood vessels get constricted and your body slowly responds by sending an increased flow of warm blood to your face, which gives you the rosy glow and radiant complexion.
Also Read: 5 Amazing Tips to Get Glowing Skin Naturally
Reduce Puffiness Around Eyes
Are you a night owl? Or did you cry all night and got your eyes puffed?
Applying ice on your eyes can help you to reduce swelling and get rid of puffy eyes by shrinking dilated blood vessels.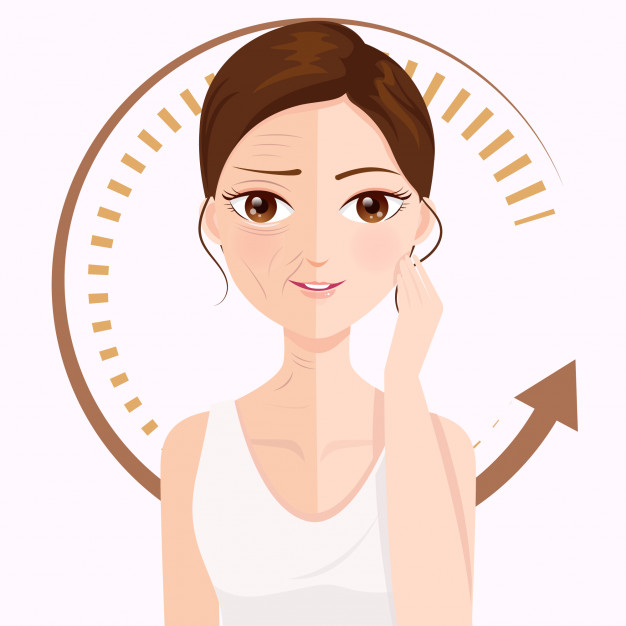 Reduce Sign of Ageing
Applying ice cubes on your face helps to tighten the pores of your skin, limiting the appearance of wrinkles and fine lines which makes you skin youthful and firmer.
For You: 7 Amazing Ways To Reduce Wrinkles
Sunburn and Rashes
Summer lovers love summer but not the suntan! So applying ice cubes on the sunburnt area can be a real quick remedy to have your natural skin back. Also, adding an aloe vera gel or a cucumber puree can also help to reduce the rashes and suntan caused due to excess exposure to the sun.
Also Read: Want to get rid of suntan? Easy Home Remedies for you!
Reduces Sebum Production
Oily skin often leads to breakouts which you definitely do not want. Rubbing ice cubes on face shrinks the oil-producing pores which in return reduces the excessive oil production, thus, giving you the oil-free and smooth skin.
How to use Ice Cubes On Face?
Too cold or too hot might not be great for your skin. So, you must be careful before applying anything to your face. To safely apply ice cubes on the face you can simply take 1 or 2 cubes of ice on a clean and soft cloth or a handkerchief. Let the ice melt for a few seconds, and when the cloth gets wet gently massage your face in a circular motion. Just keep in mind, you shouldn't put the ice in a particular area of your face for more than a minute.
You can gently rub the ice on your jawlines, cheeks, forehead, nose, and most importantly under the eyes to reduce the dark circles and puffiness.
Apply the moisturizer according to your skin type to pamper your skin even more.
Bonus
If you want, you can double the benefits of ice cubes by freezing ingredients like cucumber, aloe vera, tomato, green tea, and rubbing those cubes on your face in the same way to have a more natural and vibrant look.
Ice cubes can also be used to reduce the inflammation, ease the pain, and to speed up the recovery on the other parts of the body caused due to various reasons. This process is also known as cold therapy or cryotherapy.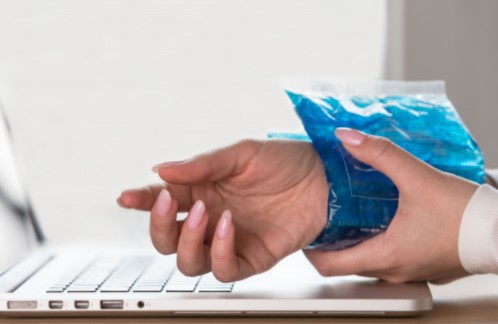 Can Ice Cubes be used regularly on the face?
Using ice cubes on face generally depends upon your skin types. If you have normal or oily skin you can massage your face with ice daily for not more than 2 minutes. But, if you have dry or sensitive skin, have an ice massage only twice or thrice a week.
What Are The Side Effects Of Applying Ice Cubes On Face?
Well, since ice cubes are nothing more than water there are no side effects. But, you cannot apply ice cubes on your face directly because too hot or too cold is not good for your skin, and applying ice cubes directly on the skin might harm the capillaries right under the skin.
Conclusion
No investment, no effort! Just an ice cube for having clear skin that you actually dream of. Isn't it amazing that your secret to flawless skin has always been with you in your freezer but you never knew about that! So what are you waiting for? Just grab an ice cube and then see the unbelievable changes on your skin.
You Might Also Be Interested In
Benefits of Coconut Oil on Hair
Amazing Saffron Benefits For Skin
What food to avoid when you have pimples?