Do you know why Korean skincare routines are always known as the best skincare regimen across the world? Either be a male, or a female Koreans always shine bright no matter what their age is! Surprising right?
If you are someone who constantly researches skincare then you must have heard a lot of times about K-beauty and glass skin.
One of the reasons why Koreans gain popularity of their skin is because of their dedication towards their skincare regimen.
But have you ever wondered how they look so young and bright in their 40's and 50's too?
So, here are 10 steps of Korean skincare routine that may help you gain a glowing and youthful skin.
Cleansing
Double Cleanse
Apart from the western regimen like cleaning your face with your favorite cleanser to remove your makeup, Koreans believe in the double cleansing method. The first cleansing is done with an oil-based cleanser to remove the day's makeup and dirt. Oil-based cleansers are the base of Korean skincare routine as it not only removes makeup but also draws out other oil-based impurities such as sebum, pollution, and SPF.
And, the next cleansing method is followed with a foam cleanser or water-based cleanser to remove any left impurities and oils from your face that may lead to breakouts. These cleansers help to throw out the left impurities that oil-based cleansers cannot pick.
Ingredients to look for: Hemp Seed Oil, Jojoba Oil, Grape Seed Oil for Oil-based Cleansers and Rice extract, Green Tea, Pearl Extract for Water-based Cleansers.
Exfoliate
Exfoliation is key to clear skin! Both physical and chemical exfoliation helps to clear out the dead skin cells leaving your skin visibly smooth and soft. Exfoliating your skin regularly not only clears debris from your pores but also helps your skin to absorb other skincare products and work more effectively.
Gently exfoliate your skin not more than 2 times a week, especially on your nose and the area where you are more likely to get blackheads and whiteheads.
Ingredients to look for: Salicylic Acid(BHA), Glycolic and Lactic Acids(AHAs)
Preparation
Toning
According to Korean skincare, toning your skin is the ultimate step to prepare your skin for further steps. Toners also help to remove the leftover impurities from your cleansers and also repairs your skin barrier so that your skin can absorb further skincare products effectively.
With this, we can say toners basically balances the PH and Moisture level of your skin.
Ingredients to look for: Aloe Vera, Hyaluronic Acid, Citric Acid
Nourish
Essence
Facial Essences are highly responsible to nourish and hydrate your skin. Essences are often confused with the serums but are extremely lightweight and penetrate deep into the skin. Essences basically combine different active ingredients that allow your skin to absorb the goodness of all the other products.
Ingredients to look for: Rice extract, Hyaluronic acid, Birch Juice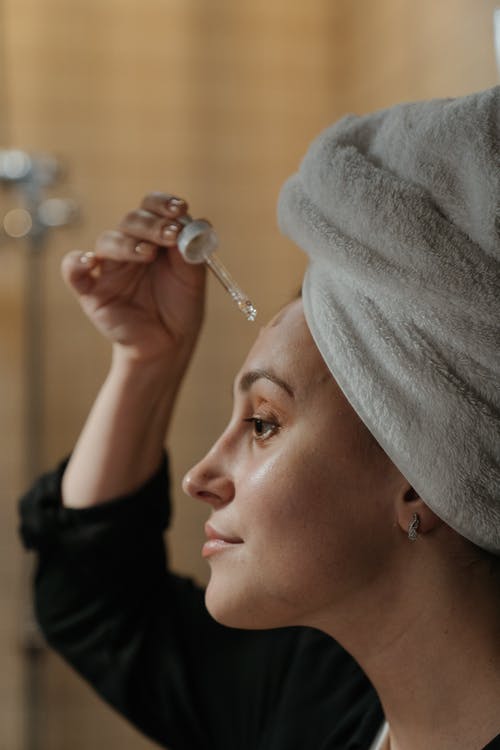 Treatments
Treatments are required to treat your skin well. As your body needs a rest after a long tiring day, your skin also needs to take a breath after combating pollution, different layers of makeup products, and sebum. So if you want to treat your problem areas directly try using skincare boosters, serums packed with powerful ingredients like Vitamin C, Niacinamide, Tea Tree, etc.
These different treatments and skincare boosters help to deal with fine lines, acne, dark spots, and hyperpigmentation.
Ingredients to look for: Niacinamide, Tea Tree, Vitamin C
Sheet Mask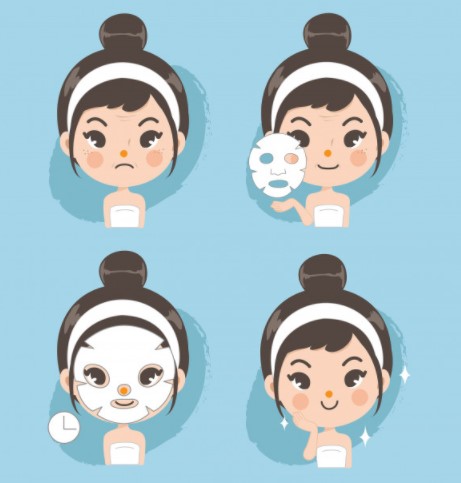 If you are a fan of a Korean skincare routine, then you must know that Sheet Masks are the heart of the Korean Skincare routine.
Sheet Masks are no doubt the best addition to your skincare regimen to target any specific skincare concerns. Sheet Masks allows your skin to fully absorb all the essential nutrients and moisture promoting the relaxation of the skin.
Ingredients to look for: Green tea, Rose, Cucumber, Aloe Vera
Eye Cream
While thinking about skincare we usually forget about the thinnest and most delicate part of our face- eyes, but Korean skincare routines will definitely not allow you to forget this area. Using an eye cream regularly can help you to stay away from dark circles, crow's feet, and puffiness. K-beauty products are always so careful with the ingredients, so you can use the nonirritating and gentle eye creams concentrated with beneficial ingredients.
Protection
Moisturizer
Moisturizing your face regularly is another important step in the Korean skincare routine. Any form of moisturizer according to your skin type can help your skin to lock up the moisture on your face resulting in smooth and plump skin.
Ingredients to look for: Snail mucin, Green Tea, Hyaluronic Acid, Bamboo
Sunscreen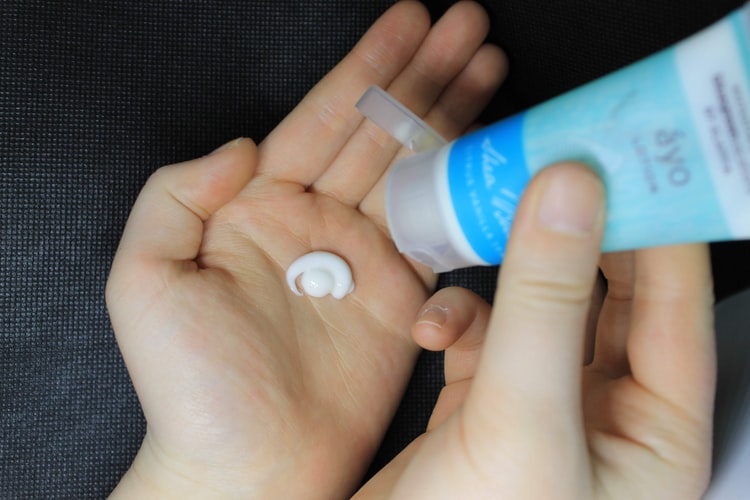 You may have heard this a million times, but it's totally worth it! Because sunscreen is the soul of the skincare regimen. You need to apply sunscreen even if you are staying indoors not just to protect yourself from harmful UV-Rays(UV-A AND UV-B) but also to prevent premature aging and other major skin problems like hyperpigmentation, wrinkles, and even skin cancer.
Ingredients to look for: Zinc Oxide and Titanium Oxide(Physical Sunscreens)
Why Korean Skincare Routine?
People are still confused about why you should use Korean skincare products over Western products. Have you ever noticed Koreans are well-known for having translucent glass-like soft skin but still they want to invest more in beauty products? Here are a few reasons to clear your confusion on why to choose Korean skincare products:
Ingredients
The strength of Korean skincare is no doubt- its natural ingredients. According to research, Koreans have sensitive skin, so focusing on these issues Korean brands focuses on creating hypoallergenic, anti-breakout, and naturally formulated formulations that are safe for all skin types including extremely sensitive, oily, acne-prone, and dry skin.
Money-Saving
Spending half your income only on skincare may be too hard for many people. And also because of expensive skincare products skincare has been only a dream for them. But Korean skincare products are too affordable to achieve great skin.
Moreover, the competitive market between the brands has been a boon for customers. The high-end brands keep very reasonable prices for the beauty products without even sacrificing the quality of the products.
Prevention is Better than Cure
Well, it seems like Korean brands are highly influenced by this proverb as the Korean skincare products tend to focus more on preventing the skincare problems from the root rather than treating it when the problem pops up. It's hard to repair the damaged skin and bring it back to original healthy skin so Korean brands promote the importance of skincare and ensure to have healthy and vibrant skin.
Effectiveness
Putting all the other reasons behind, the Korean skincare routine is recommended because of its effectiveness. The Korean products if layered in the right way, you can definitely see the change on your skin within some time because these products always focus on improving your skin inside out.
Timing Matters
Proper skin care needs dedication and patience along with the right way to apply the products so before jumping into skincare make sure you know well about layering the products. Also, have proper knowledge about A.M and P.M skincare routine and treat your skin accordingly.
Your products need some time to be absorbed by the skin, so don't rush and wait for 5 to 30 minutes before jumping into the next step to make sure for proper absorption. Always remember, skin transformation is not something that happens overnight, so try to follow the Korean skincare routine properly because a small amount of ingredient can do a lot on your skin if properly applied.
Conclusion
Skincare is not about having all the expensive products. It's about choosing the right products and applying them in the right order to do the right things. So, what are you waiting for? Give some change and refreshment to your skin by trying these simple steps!
Similar Post
Want to get rid of suntan? Easy Home Remedies for you!