Vitamin C serums are known as the best anti-aging serums having multiple benefits on your skin. These are the most hyped serums in the skincare routine– and that's for a good reason. You can talk about any skin condition, and Vitamin C serums will always be there to rescue you! The most hyped ingredient- Vitamin C, has strong antioxidant properties that help you to fight many skin conditions.
Why Should you add Vitamin C in your skincare?

If you are into a skincare routine you must have heard about Vitamin C as a game-changing ingredient for your skin. If you have skin problems like premature aging, hyperpigmentation, uneven skin tone, sunburn, and under-eye circles Vitamin C can actually help you to deal with these skin conditions. Although you might have been getting Vitamin C in your diet, it may not completely help your skin so it is important to add Vitamin C serum to your skincare routine.
Why Vitamin C serum?
Even though you can use Vitamin C creams on your skin, it is always recommended to use serums as they are more effective in penetrating the skin barrier. Here are some benefits of Vitamin C for you: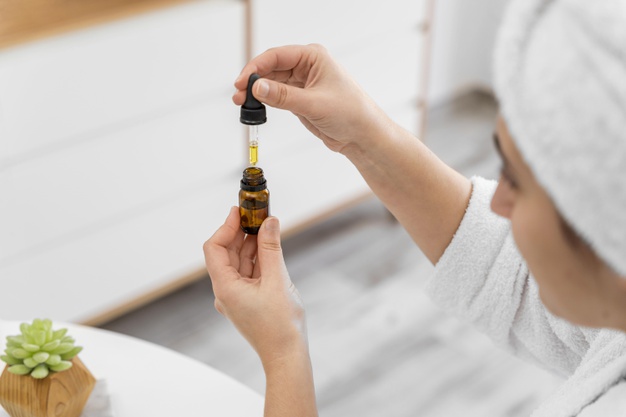 Safe for every skin types
Isn't it great to know that everyone's favorite skincare ingredient is actually suitable for every skin type? To date, most people around the world have added Vitamin C serum in their skincare routine without experiencing any adverse reactions.
Well, in some rare cares you need to be careful while using the product.
Brightening Agent
Vitamin C helps in reducing the dullness of the face by fading the pigmentation and maintaining the skin textures giving you smooth and glowing skin.
Anti Aging
Vitamin C serums are the best anti-aging serum to date. Vitamin C serums although, cannot reverse the process of aging but can definitely prevent premature aging if applied at the right time with proper care.
Great for under-eye circles
These serums help to deal with the fine lines and dark circles around your eyes by hydrating and plumping the under-eye area.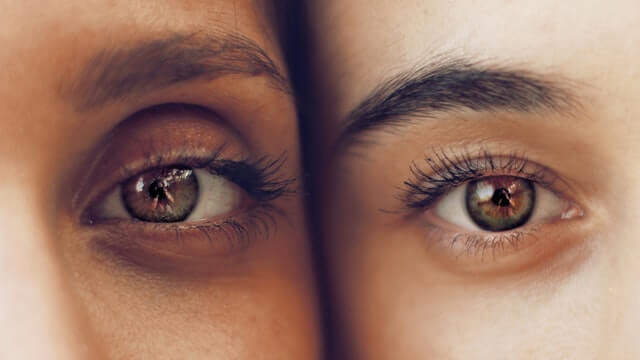 Promotes Collagen Production
Vitamin C promotes collagen production as well. Collagen is the protein that serves as one of the building blocks for your skin. The most powerful antioxidant properties of Vitamin C serum not only boost collagen production but also helps in reducing inflammation.
Protects against sun damage
Vitamin C serums help to reduce the damages caused by free radicals. Free radicals are particles that cause inflammation and many other skin damages. The antioxidant property of Vitamin C protects the healthy skin cells by giving these free radicals an electron, making them harmless. In short, we can say, Vitamin C replaces the damaged cells with the new ones giving you healthy and radiant skin.
Improves uneven skin tone and fades hyperpigmentation
Sometimes some parts of the skin look darker than other parts of the skin due to various reasons like hyperpigmentation, and excess sun exposure. Vitamin C serums help in the production of melanin in the skin, which ultimately helps to lighten hyperpigmentation and the dark spots on your face.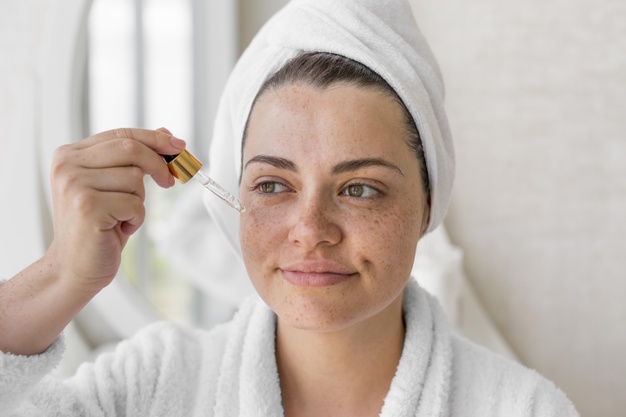 Side Effects of Vitamin C Serum on Skin
As Vitamin C serums can be used by every skin type and are used to solve various skin problems, it doesn't seem to have any side effects. But, if you have sensitive skin then you may experience infections so a patch test is recommended to everyone before applying the product directly to the skin
How to do a patch test?
Take 2-3 drops of Vitamin C serum and gently apply on your forearm or neck.
If you feel any sense of irritation like -burning, itching rashes, wash off the product, and discontinue its use.
If no irritation occurs till 24 hours, you can safely apply the product on your face.
How To use Vitamin C serum?
You can add Vitamin C serum in your A.M(Morning) skincare routine. Apply the serum after you cleanse your face and before applying moisturizer and sunscreen.
Skin transformation is not something that happens overnight; you need to have a lot of patience and dedication towards your skincare regime. You need to apply Vitamin C serum on your skin for at least 6-8 weeks to see significant changes on your skin.
How to add Vitamin C to your daily skincare routine?
You can start using Vitamin C serum from early 20's. You can apply the serum once or twice the day according to your skin type. Cleanse your face with a gentle cleanser, apply your toner and apply Vitamin C serum before moisturizer and sunscreen on your skin.
Should you use Sunscreen after Vitamin C serum?
A big YES! Vitamin C has anti-oxidant properties but this makes you skin more sensitive to sun. So, always apply a sunscreen of SPF 30-50, after you apply the serum .
Vitamin C, also known as Ascorbic and L-ascorbic acid is the vitamin that isn't actually produced by your body, but the important ingredient for your skin's health. So, you need to get Vitamin C either by having it in your diet(may not work for your skin, but can be great for your health) or use serums for better performance.
Effective Ways To Get Rid Of Acne
Korean Skincare Routine: Step-by-Step Guide to Layer Your Products