Which essential oils have you added to your skincare routine? Coconut Oil, Hemp Seed Oils, Jojoba Oils are some oils that people usually apply to their faces. But, what about grabbing the benefits of castor oil?
You must have heard a lot about Castor Oil as castor oil has gained much popularity in the last few years because of the amazing output on the skin as well as hair and health.
This article is to let you know about the benefits of castor oil on your skin and hair.
Castor Oil is used as an old-age remedy to deal with various skin and hair problems and has been praised by many beauty enthusiasts in recent years. But what actually is Castor Oil?
What is Castor Oil?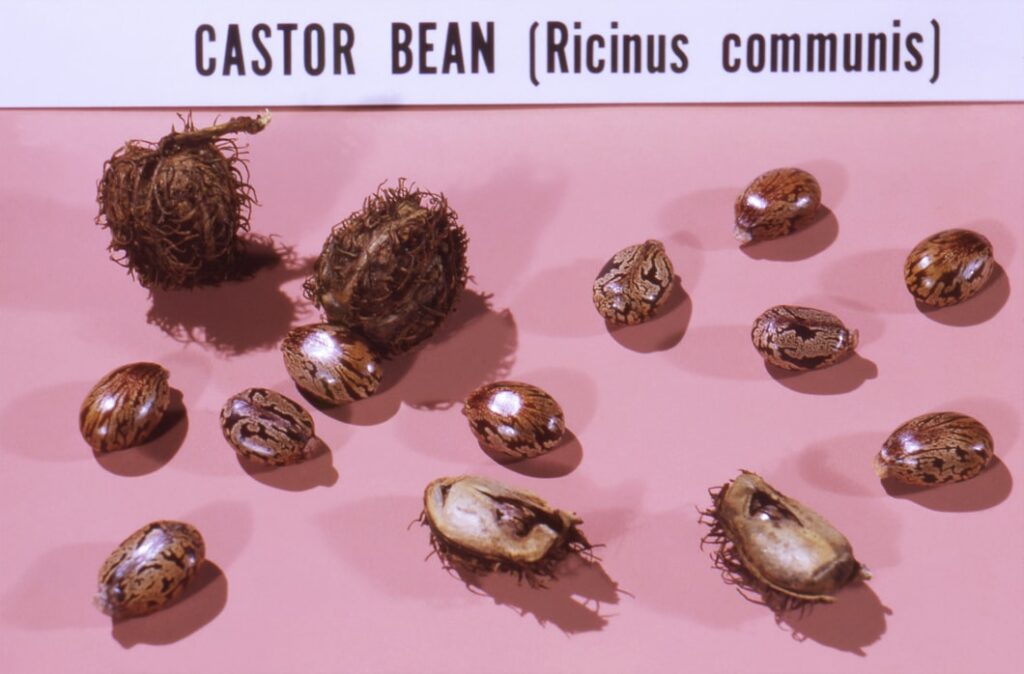 Castor Oil is vegetable pressed oil extracted from the plant Ricinus communis, a native to tropical areas of Asian and African countries. Or you can simply say, it is obtained by pressing the seeds of castor bean plants. Castor Oil is generally found in pale-yellow color having a unique taste and odor with a high boiling point and density.
The main ingredient in the castor oil is omega 3 fatty acid- ricinoleic acid which are the key components for having good hair and skin. In addition to that, castor oil is also widely popular for its antibacterial properties and various medical benefits.
Let's get into the benefits of castor oil on hair and skin!
Benefits Of Castor Oil On Skin and Hair
Skin Benefits
Clears Acne
Acnes are definitely the most faced problem by many of us and we need to research and think a lot about applying any products on our skin. And that's because, many skin products strip out the oil of your skin, and each time your skin is robbed of oil, it compensates for the lack of moisture by producing more oil that causes breakouts. When it comes to applying oils, you don't need to be afraid to use essential oils on your face. The omega 3 fatty acids on castor oil help in restoring the skin's natural moisture balance.
How to apply?
Take a few drops of Castor oil and gently massage on your face in a circular motion.
Wash off after 10 minutes or you can also leave it overnight if you feel comfortable.
For better results, you can take steam to open up your pores.
Wrinkles Reduction
With increasing age, your skin may get drier and thinner and become more prone to wrinkles. Reducing wrinkles can be added as other great benefits of castor oil. Applying castor oil on your skin boosts the production of collagen which hydrates and softens the skin.
How to apply?
Apply a small amount of castor oil on the wrinkled area and leave it overnight.
Try using this method regularly to get results sooner.
Soothes Dry Skin
Castor oil can be beneficial to those having dry and patchy skin. People usually have dry skin during winters. Castor Oil not only helps your face but also your hands, foot, or any other dry area of your body to get rid of dry skin.
Castor Oil is often regarded as a natural moisture-locking agent especially in the winter season and it also shields your skin and hair from excess pollution and heat.
How to apply?
Apply the oil to the affected areas and massage gently.
NOTE: People with excess dry skin can use castor oil once a week.
For You: Hemp Oil: Your Secret Weapon For Glowing Skin
Benefits On Hair
Promotes Healthy and Stronger Hair
Castor Oil is considered really good to make your hair long, shiny, and healthy. The omega 3 fatty acids on castor oil go deep in the root of the hair and improve blood circulation.
How to Apply?
Mix a tablespoon of castor oil with coconut oil. Apply the mask on your hair and rinse off with shampoo after 3 hours.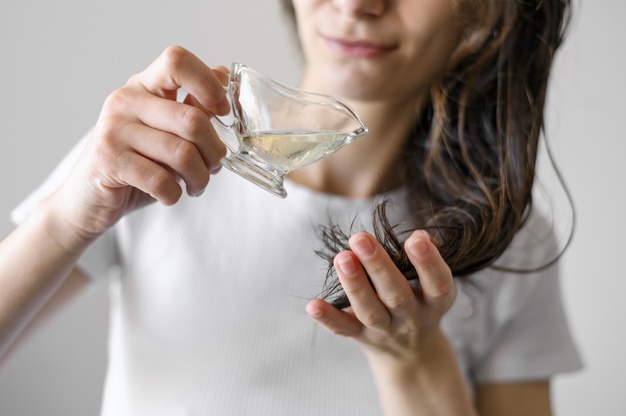 Prevents Hair Fall and Remove Dandruff
The antibacterial and antifungal properties of castor oil can help you to prevent dandruff and also cure infections in the scalp caused due to various reasons.
How to Apply?
Add 2 tablespoons of olive oil with 1 tablespoon of castor oil. Massage your hair gently with the mixture and wash off after 3 hours.
Note:
Use this mask at least twice a week to see the changes within 2 months.
You can add or subtract the amount of oil according to the length of your hair.
Also Read: Benefits of Coconut Oil on Hair
Medical Benefits
Many of us may not be aware of this thing, but besides the benefits of castor oil on hair and skin, castor oil can also be consumed to obtain some medicinal and therapeutic advantages.
Remedy For Constipation
Increases Immunity
Boost blood Circulation
Treats Joint Pain
Side Effects
Castor oil is safe to apply to your hair and skin. But make sure you do a patch test as some people may have allergic reactions. To do a patch test, apply a pea-sized amount of castor oil on your forearm or neck and leave it for 24 hrs. If you do not feel any burning or itching sensation then you can add this oil in your hair and skin care routine.
However, consuming castor can be harmful and may trigger a number of adverse effects on health, including:
Diarrhea
Nausea and Vomiting
Dizziness
Weakness
Abdominal Cramps
Skin Rashes
Decreased Urination
Irregular Heartbeat
You may see some more side effects that are not mentioned in the list, so consult your doctor or pharmacist near you before consuming castor oil, as you doctor can clearly estimate the right amount of oil to be consumed according to your health condition.

Can Castor Oil Be Used To Grow Brows and Lashes?
Yes, the fatty acids in the castor oil help you to get nourished, thick, and long eyebrows and eyelashes. You need to apply castor oil on your lashes and brows every night for at least 3 months to see the significant changes.
What are the benefits of castor oil?
The benefits of castor oil include a reduction in hair loss, growth in hair, eyebrows, and eyelashes, clear skin, reduction in wrinkles, nourished and smooth skin, and many more.
Related Topics
7 Beauty Tips: How to Use olive oil on the face?
Cleansing Face Mask from Gelatin for skin
Are Beauty Hacks with Lemon Good Or Bad for the Face?