Visiting the salon every week for manicure and pedicure is just unbelievable. People just can't wait to maintain their physical appearance over others. Manicure and pedicure are the act of maintaining the shape and size of fingernails of hands and feet both.
People love to do the treatment for nails as well as for the skin. But some people just do not show interest in it why we don't know. Maybe they don't want to maintain the nail's health or they don't want to waste the money on such a thing. Or it could be the knowledge in it. Most of the girls or women don't know the benefits of doing manicure and pedicure. If people are not aware of the knowledge and information of whatever treatment or the products until then they don't know the value of it neither they will value it. Also, manicure and pedicure is the very unique treatment among others.
The special treatment for your fingernails of both hands and toes is very effective. You need to read this entire article to know the actual pieces of information about manicure and pedicure. The perfect definition of what is manicure and pedicure? how to do this process, how can this treatment be effective for us, and all of that are described below.
What are Manicure and Pedicure?
Manicure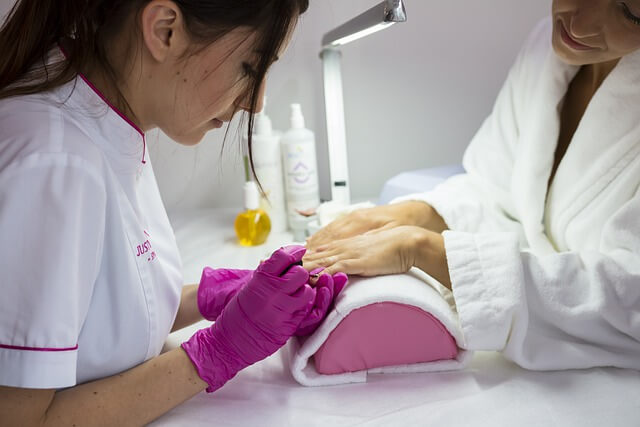 A manicure is a cosmetic treatment for fingernails and hands that can be done at the nail salon, beauty parlor, or also at home. It includes od filling and shaping the edge of the nails and then clipping the nonliving tissue in them (cuticle and hangnails). The treatment is done by using various essential liquids and then give a gentle massage to the hands. This manicure treatment also includes the polish application process which provides appealing looks to your nails. Also, the specialist adds some gravel or special nail paint that even gives a more attractive look. Manicure and pedicure is the most fun thing to do.
Pedicure
A pedicure is also the cosmetic beauty treatment for the toenails and feet. It is a popular therapeutic purpose that is also similar to the manicure. This treatment for feet is usually done for the elimination of dead skin cells on the bottom surface of the feet by rubbing off the skin with a rough stone (pumice stone). the cure of nails and hands by doing manicure and pedicure is so amazing thing. It helps to prevent various diseases from the nails. The nails are similarly done how the manicure treatment was done. Also, pedicure includes leg care that consists of shaving or waxing by granular exfoliation. At last, provides moisturizing creams and provides a brief lag message.
How to do Manicure and Pedicure?
How do to Professional Manicure Step by Step?
The process of treating your hands and fingernails throughout a manicure is a very easy and simple method. Here are the methods to do manicure step by step:
Methods of Doing Manicure: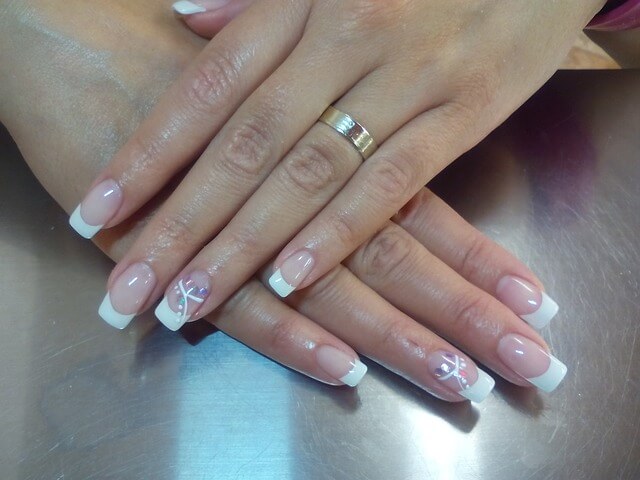 Before starting the process, you need to first wash your customers' hands using an antiseptic agent. This product helps to reduce bacteria, fungal growth, and impurities so that to overcome the risk of infection. And dry it with a towel.
Shape your nails with manicuring stick and if your nails are too long shorten them into a short with a nail clipper.
Then, use a small wooden stick to remove the cuticles of your nails.
Use an emery board or a nail buffer to polish the whole surface of the nails for the smoothening of natural nails. So that the varnish will take a good grip on nail beds.
Also, remove the side cuticles and the remaining skin around the nails. To remove, you can use cuticle pliers.
Then, apply the preparatory solution only to your nails using cellulose paper. Let it dry for 1 minute so that the germs, moisture, and grease will be eliminated.
After that apply an immensely thin layer of base coat on your nail beds. This will help your nails from damages and protect them from nail polish or glue.
Apply the base first on the four-finger of one hand and dry it on a LED lamp for 60-80 seconds. Repeat the same process on other hands too. At last, complete the application process on both thumbnails together and dry it.
Finally, apply the desired gel varnish (Gel Polishes), on your hand's fingernails of both. Gently shake the bottle of the polish and apply a thin layer of the polishes.
Then dry out the gel polishes in the LED lamp for 60-80 seconds of both hands.
After drying out the varnish, apply the thin layer of gel gloss that will add extra shine and protects the varnish. It also helps to increase the duration of the gel varnish.
Then, use a cleaning solution and a manicure cotton pad to remove the remaining sticky residue of all the nails and wash your hand thoroughly and clean with a towel.
The last process is to apply the few drops of the manicure oil that contains vitamins. Then, massage your fingernails and your hands. This oil protects your nails from drying and provides shine and softness to the cuticles.
How to do Pedicure Step by Step?
Manicure and pedicure is a medical treatment done at the same time. The pedicure treatment is also as simple as the manicure treatment. You just need to follow some instructions described below:
Methods of Doing Pedicure: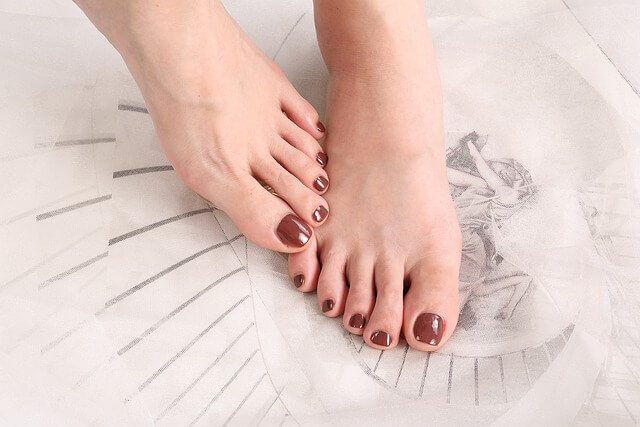 The very first and important thing is to remove the old lacquer on your beds. Remove it using a lacquer remover with a cotton pad.
Before soaking your feet, you have to clip your nails a bit longer than your final nail length would be using a toenail clipper and then file your nails down into the shape and length you want to. Finally, buff your nail beds using any nail huffer that will provide the smooth and unevenness.
Add half a cup of Epsom salt in a full tube of hot water and keep your feet in the tube for about 30-40 minutes.
After your feet skin has softened, take a callus stone and rub the feet sole surface, at the top of feet, cracked heels everywhere that have hardened or callused skin. It will help to break down the dead skin cells of the feet and gives you a healthy texture.
After that, massage your nail skin with cuticle oil or any pedicure oil for few minutes. And then, push the cuticles back and scrape away the dry skin using a cuticle pusher.
After working on cuticles and nail beds, you need to exfoliate your skin with any original coffee scrub, You need to focus on feet, heels, ankles, and up your entire leg.
Using an effective moisturizer cream, moisturize your entire leg and then massage. It soothes your skin and makes them even softer.
Finally, treat your nails and apply the nail polish or gel polish or anything you want to. The nail paint added some extra attractiveness and an appealing look to both your nail and foot both.
This manicure and pedicure treatment for your hands and foot are very beneficial and necessary. This beauty cosmetic treatment can be done at home also. It is a prevalent treatment but it is performed by a rare number of people. You just need to do it once and you never will leave this manicure and pedicure treatment. It is the most loved beauty treatment.
5 Amazing Benefits of Brushing Hair
Pros and Cons of Gel Nail Extensions