What are Gel Nail Extensions? Have you ever heard about nail extension? Do you ever wanna try it?
Very few things are satisfying and relaxing from which we have chosen. A regular nail salon or acrylic nails is not worth it for your nails. Regular acrylic nails may have many side effects you never know. It also affects your nail health, not only that it presents unpleasant chemicals and fumes that can cause damages to your nail beds.
Recently, people are preferring gel nail extensions more than nail salon or acrylic nails. Also, these nail extensions are more durable and versatile. Gel nails are very easy to apply and quick removal too. In alternative to acrylic nails, gels nails are healthier. You don't believe that gel nails are damages free, yes it is. It is the most common and popular nailcare product which has been loved by several people.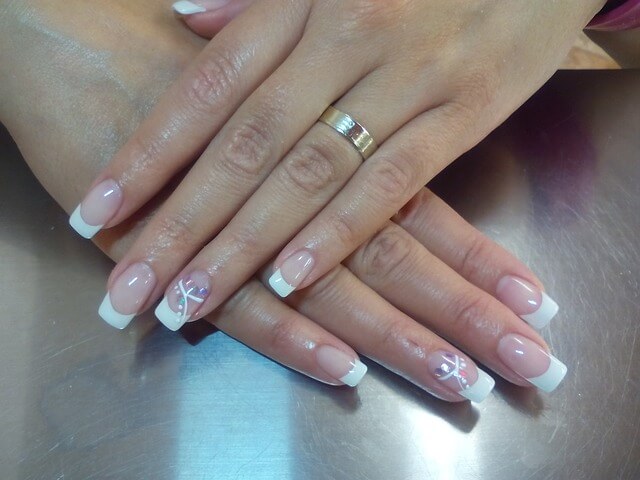 This kind of nail extension is composed of various gel manicure and polish chemicals. Also, gel nail extensions help to extends up the length of your natural nails and make them more attractive and appealing. It may not be suitable for those who have short nails but you can try it once.
What is Gel Nail Extension?
Gel Nail Extensions are the act or the process of extending the length of your nails with the help of gel polish. This nail extension contains a hard gel that is built on your natural nails and treated by UV lights. The specialist uses a nail form, which is generally a sticker that proceeds under the free boundary of your nails. Therefore it extends the length and size of your nails.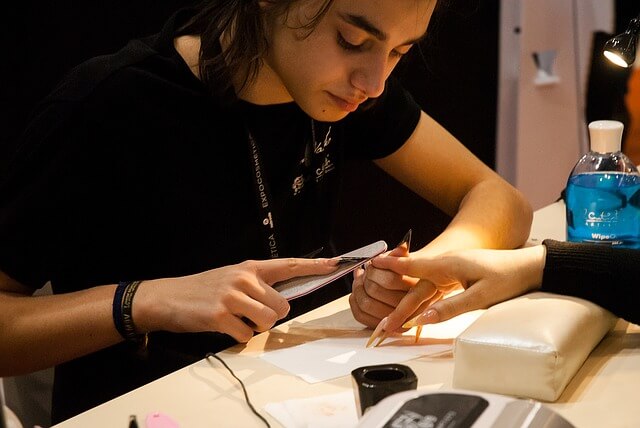 Many specialists or the manicurist recommended that your nails need to a little bit longer to do these nail extensions. If your nails are too short, there will not be anything for the gel to stick to. After applying, it forms different shapes and sizes, they can be round, coffin, square, stiletto, any shapes based on your cut of the natural nails. Also, it doesn't need filling. When you place the gel on the bed of your nails, it goes smoothly and even quicker than the actual nail extension.
Pros and Cons of Gel Nail Extensions
Every product has its own advantages and disadvantages. Our gel nail extensions product also has its own pros and cons.
Pros of Gel Nail Extensions
This product is durable and versatile.
It is healthier in comparison to acrylic nails.
Your nails will be longer and stronger.
It looks attractive and appealing.
This product is easier to apply and even more quickly in the removal process.
While it is available in different shapes and sizes, it can be cut according to your needs too.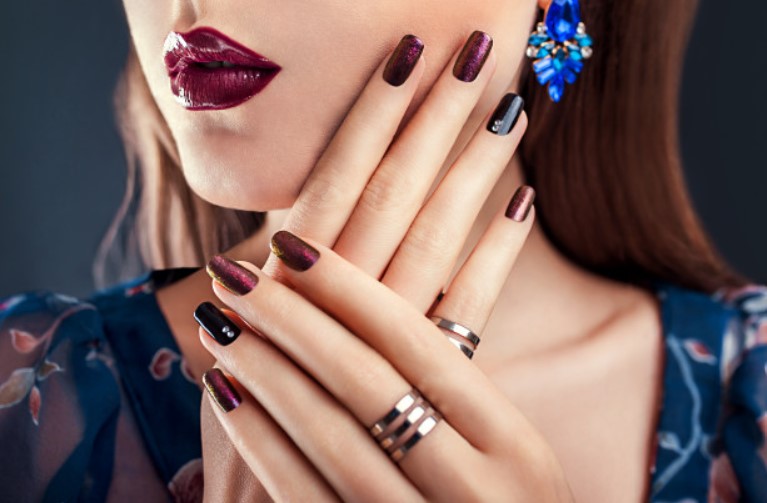 Cons of Gel Nail Extensions
It may make your nails weaker over time.
It may not be suitable for short nails.
Regular exposure to the UV rays of the sun may be dangerous to the nail's skin.
They only last up to 2-3 weeks only.
While applying, the UV lights can cause pain to the nail bed due to the heat spikes.
At the time of applying gel to your nails, it can be messed up.
What Last Longer Gels or Acrylic?
Gel nails are very different from acrylic nails. Gel nails are not the extension of your natural nails as they are just polished above the nail bed. As gel polishes need UV or LED light to form a hard layer on the nails so it hardly lasts up to two to three weeks.
Acrylic Nails are created by brushing a combo liquid and the powder (monomer and polymer) onto the nails. This process is done before shaping and air-drying them. As it is a hard nail extension, it lasts up to five to six months.
In general, Acrylic nails last longer than gel nails.
How much do Gel Nails Cost?
Gel manicure is not as costly as you think. It is a simple process of extending the length of your nails, where it can cost 5$-10$. Generally, the regular gel manicure price starts at 35$. Also, the removal process is an as important part as the manicure itself so you need to visit your manicurist in a given period of time.
Likewise, the cost can depend upon the caliber of the salon too. And the place where you are extending your nails also make difference in the prices.
How do you Remove Gel Nail Extensions?
Firstly, you need to soak your fingernails in a bowl of pure acetone for about 20-25 minutes. You will see the dip lift off from your nails. As dip nails are just powder and glue and it will melt down in the acetone after soaking your nails for 20 minutes.
After it lifts off, wipe your nails with a clean towel and shape them later. This removal process is very easy and quick than acrylic nails or other nail extensions.
Gel nail extensions is a very easy and fastest process for the extension of your nails. As it is a safer and healthier process, it doesn't have any side effects neither on the nail bed nor the nail's skin. You can just do it without any fear. It will make your nails look attractive, appealing, and even professional.
Does Lemon Juice on Nails Work?
4 Tips for Nail growth Naturally