Indeed, the initial impression you make will stick with you forever! No matter where you are or when you are there, these words of wisdom are still applicable. Not just the way you wear your hair and how prim and proper you seem can give people an impression of who you are. Do you know about lip concealers? Lips can also make or break your appearance. People should not assume that your dry, blemished lips can be a major source of humiliation for you. Furthermore, neglecting to take proper care of this essential aspect of your personality can result in serious issues, such as cold sores or minor lip breaks. Do you know about lip concealers?
According to specialists, lip concealer is the ideal remedy to address the majority of the aforementioned lip issues without causing further harm to this priceless possession. In fact, lip concealers work best in the winter since they effectively keep the lips from becoming chapped. With the inclusion of vitamin C and vitamin A extracts, certain concealers have cutting-edge nutritional benefits.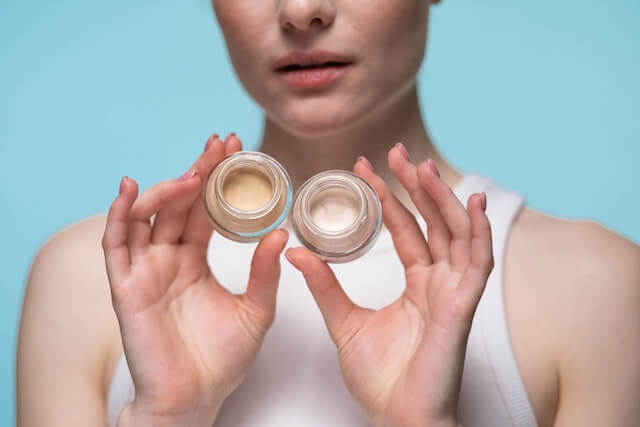 Due to its resemblance to chapstick, many people mistake lip concealer for chapstick. The former, on the other hand, is packed with a variety of nourishing and potent moisturizing characteristics that effectively guard against breaking, the development of scales, and dryness. These lip color-correcting concealers come in a variety of hues, just like other makeup items, to match your mood and skin tone. How to use concealer on your lips? Check out this article to learn more about lip color-correcting concealer.
How to apply lip concealer?
Applying concealer evenly across your lips is one of the first and most important tasks. Lip cosmetics should never be applied unevenly or excessively to avoid an odd appearance due to an uneven color tone.
Before putting your lips together, give the concealer time to dry completely. This is possibly a crucial step that is also simple to overlook while applying lip concealer. Once the concealer has fully dried, you can touch or twist your lips.
It's vital to be aware that any motion, such as twisting the lips, may cause the lip concealer to spread unevenly while the lips are still wet.
Apply chapstick or lip gloss over the lips to create a barrier that will stop moisture loss. You might see that the lips don't grow dry or scaly after applying this barrier, at least not as frequently.
Benefits of lip concealers
Lip concealers are a great technique to hide lesions, blemishes, and other spots that develop on the lips. Instead of using nude or transparent lip color-correcting concealers, one must use colored lip color-correcting concealers and spread them uniformly over the lips in order to cover undesirable blemishes. In addition to hiding spots, the concealers can be used on the lips to hide redness, rashes, or scales.
A strong and frequent application of the lip color correcting concealer can also be used to cover up marks of discoloration or pigmentation that emerge on the lips as a result of injuries or other medical procedures. The same technique is frequently used to conceal or minimize laugh lines. This cosmetic product's plumping ability is just another incredible perk. In other words, the application of this fantastic beauty product gives the appearance of plump, voluminous lips even on lean, thin lips.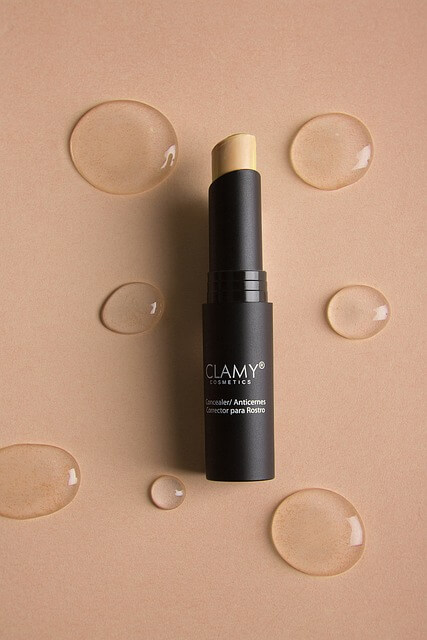 Assume that you won't have lips as full as Angelina Jolie's, but following a few minutes of concealer application, your lips will definitely swell up and become apparent. Take it for granted that many well-known Hollywood stars use lip concealers to enhance their appealing features. The inherent attractiveness of the lips is enhanced, according to experts, by an excellent lip color-correcting concealer. In other words, this cosmetic aids in enhancing the color of your lips' natural lip pigment.
Important tips of the lip concealer
Be sure that your lips are completely dry before applying the concealer. Before using the lip concealer, it's crucial to remove any lipstick stains with a moist towel and pat them dry, if any were present.
Then, check to see that your lips have been covered with the lip color-correcting concealer evenly. It would seem strange and attract attention for all the wrong reasons if the same product were applied unevenly to the lips. Smudging the lips gently with the tip of the index finger all over is one trick that consistently results in an even application of concealer. Now, a variety of hues are offered for the concealers. To match the tone and color of the dress, one can play around with the various shades.
How do I choose a concealer for my lips?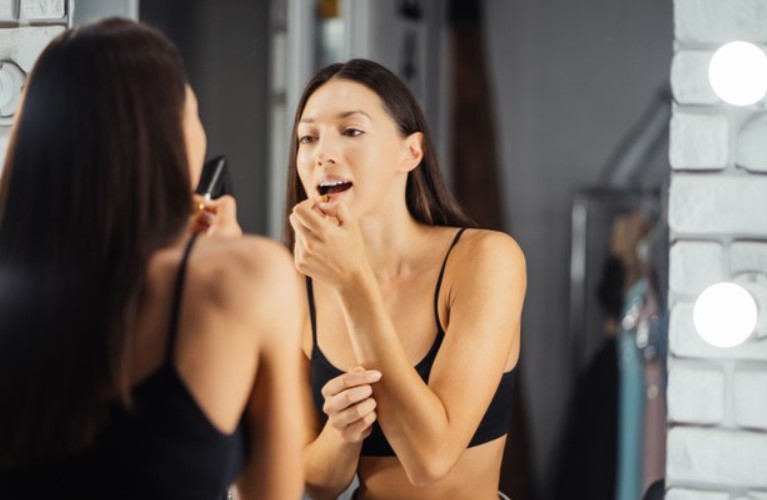 Depending on your tastes, lip concealers come in a range of styles. Lip versions typically come in the shape of solid sticks or liquids, similar to conventional facial concealers for dark spots and blemishes. The greatest concealer should closely resemble your natural skin tone, just as foundations and face powders.
This can be any shade from light pink to yellow, as well as brown or black, depending on the hue of your lips. You'll need two shades of concealer, one that is a shade lighter than your skin tone and one that is a shade darker, in order to define your lips appropriately. Start with the paler shade for this stage. Take a small bit of concealer from the container using a lip brush.
Can I use concealer as lip primer?
You can make your lip color last longer and prevent easy smudging by applying foundation to the lips. A concealer can also be applied to your lips if you are already using one on your skin. You can make sure that the color of your lips stays put and doesn't budge by using a foundation or concealer.
How to get rid of chapped lips fast?
Easy Tips To Remove Matte Lipstick!
Beauty Tips For Dark Or Black Lips
7 Common Winter Beauty Mistakes
10 Amazing Lipstick Hacks for Fuller Lips