Every people may not concerned about the jojoba oil uses for cosmetics purposes. Jojoba oil is a medicinal oil that is used to improve body health. Similarly, it also can be used for improving skin as well as hair health. Jojoba oil is a very important oil that is mainly used for medical purposes. And in some of the cosmetic products, there is also some percent of jojoba oil include. It can treat acne skin, psoriasis, sunburn, and chapped skin. Jojoba oil uses works to regrow the hair in bald areas. Also, works to improve the conditions of nails.
Jojoba oil is a shrub. It is generated by crushing the seed of jojoba shrub (Simmondsia Chinensis plant). It is mainly endemic to southern Arizona, southern California, and northwestern Mexico. Jojoba is a flat gray-green leathery leaf. The root system of the jojoba plant makes it completely assumed to desert heat and drought. Jojoba grows in those areas where the temperature rate fall below 25°F (-4°C) for more than
a few hours at night. It survives for 100-200 years depending on the condition of the environment.
What are the Nutritional Facts of Jojoba Oil?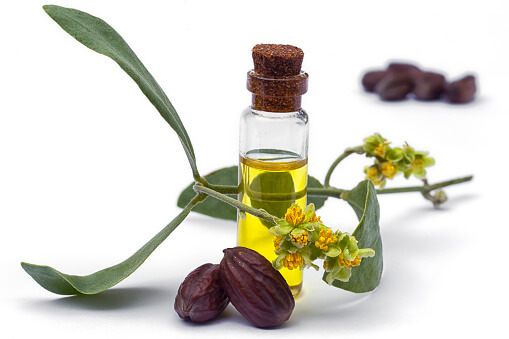 Jojoba Oil is rich in Vitamin E, Vitamin B complex, minerals like silicon, chromium, copper, and zinc, and iodine. It has antibacterial properties that contain healing agents. It helps to heal the skin disorder and body disorders. It also contains anti-fungal properties that cure the canker sores, cold sores, athlete's foot, and warts. These nutritional facts and values contribute to a healthy body and healthy skin. It has a great contribution to treating several disorders.
Benefits of Jojoba Oil Uses on Beauty
1. Skin Health
Jojoba oil has an anti-inflammatory and antioxidant property that can help in maintaining skin health. Jojoba oil uses on skin health consist of a high amount of ceramide. It recovers the skin cell functions and promotes regulation of dehydration. Jojoba oil helps in reducing the inflammation effects on your skin. The non-comedogenic agent of jojoba oil helps to balance the oil production of your skin.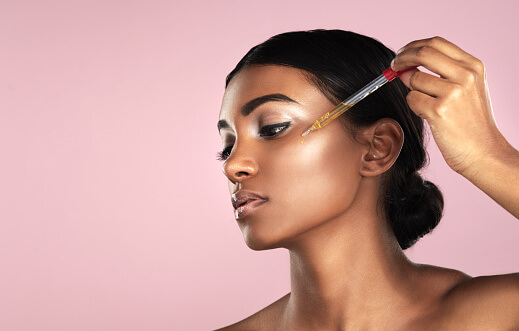 The benefits of Jojoba oil uses on skin:
Moisturize your skin.
Reduce sunburn and suntan.
Improve skin disorders.
Soothe inflammation.
Reduces fine line and wrinkles.
Helps to reduce dark circles under the eyes.
2. Hair Health
Jojoba oil for hair works as a serum. It is a great treatment for frizzy, dry, and dull-looking hairs. Jojoba oil helps to unblock the hair follicles from the scalp. It promotes hair growth. And helps to control the hair breakage and hair fall. Using jojoba oil on a daily basis can help to make your hair stronger and shiner. You can also use jojoba oil in your damp hair so that your hair looks shiny. It may help to control the dry scalp and dandruff of the hair.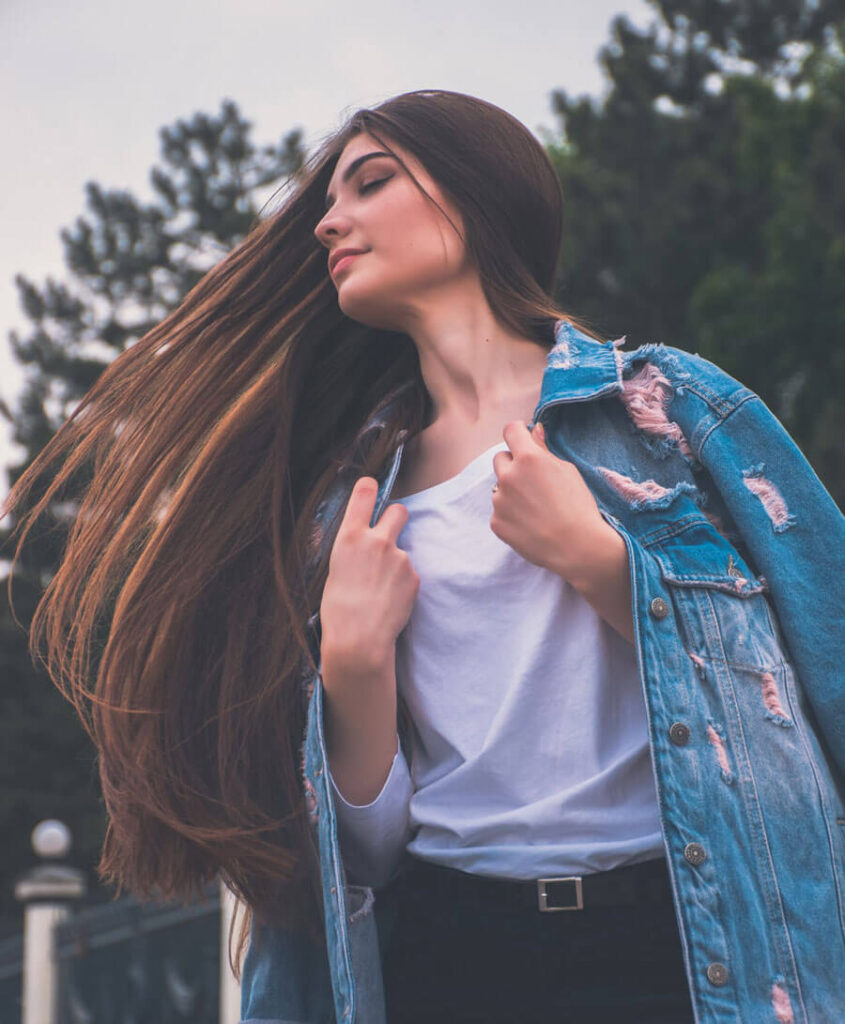 The benefits of jojoba oil uses on hair health:
Promote hair growth.
Reduce dandruff from hair.
Treat dry scalp.
Helps to make your hair shiny and stronger.
Also helps to treat the oily scalp.
It helps to condition your hair.
3. Nail Health
Jojoba oil contains vitamin E that helps to improve nail conditions. It works to maintain the cuticles of the nails. It improves the collagen of the nail bed that strengthens the root of the nail. Jojoba oil moisturizes the skin around the nails. It makes your nail soft, smooth, and flexible.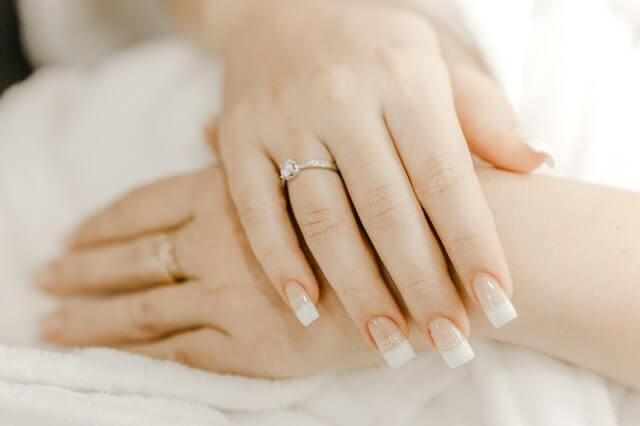 The benefits of jojoba oil uses on Nail Health:
Control nail breakage
Stimulates collagen of nail
Promote nail growth
Moisturize the cuticles
What are the Side Effects of Jojoba Oil Uses on Beauty?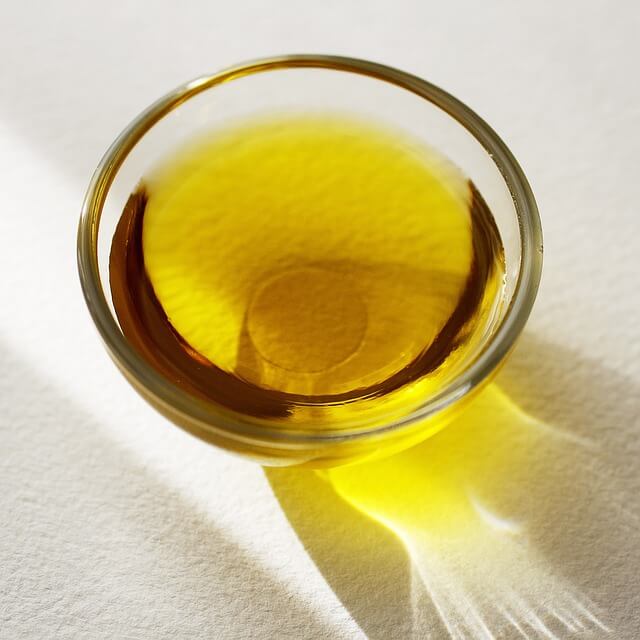 Generally, it is considered as a safe oil to use on your skin and to consume. But before applying the oil, you need to do a patch test or consult your doctor about the oil. Because there my occurs sin rashes and skin irritation after using it. It also may cause redness, swelling, and skin itchiness.
Following these above instructions and information may help you to improve your skin, hair, nail, and body condition. You need to use this oil every day or once or twice a week. It will bring an instant change in your regular look.
Related Posts:
Best Essential oil Carrier Oil: Review for Skin
Best Essential oil Carrier Oil: Review for Skin