You want natural makeup for the day so you start with Little primer, little more foundation, oh! the mascara..and eyeliner. Something seems odd. let's add a little more and boom!! Natural makeup turned disaster. Sounds familiar to you??
This might be the situation when your natural makeup plan gets ruined and you start wondering how all those people on Instagram and social media can do it.
Applying makeup is easy. However, if you do not know the basics and how-tos then, the 5 minutes will turn an hour, and still, you won't be satisfied.
So, girls, this article will help you learn the basics and easy natural makeup tips that not only save your valuable time but gives you a beautiful and confident natural look.
Its all about applying some tips and tricks.
Easy Natural Makeup Tips
1. Wash your face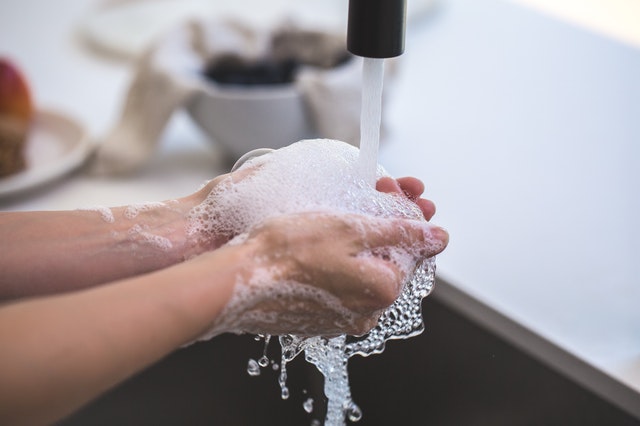 The first thing that you must do before starting your makeup is to make sure your skin is clean.
Clean face absorbs the makeup and helps settle with your faces' texture
Use Lukewarm water or cleanser on your face, avoid applying hot water as that makes your face dry out, and leave it prone to irritation. You can use gentle facewash or coconut oil or any regular ingredients to clean the face.
After washing, pat it dry with the soft towel.
2.Use Primer
Use a toner, moisturizer on your face, and give it some time to absorb into your skin .
Apply the primer before you do your makeup because it enhances your skin and smooths your surface that helps to prevent the foundation from creating dots around the T Zone.
3. Foundation for Natural Makeup
When you first start with Natural Makeup you have to really figure out what products work for you.
Everyone has multiple tones of their skin so choose the right foundation for you.
Choose between liquid, powder or cream formulation depending on your skin type.
Apply the foundation over your face by using a beauty blender and start applying from the center part of your face and blend it out well on a bouncing motion.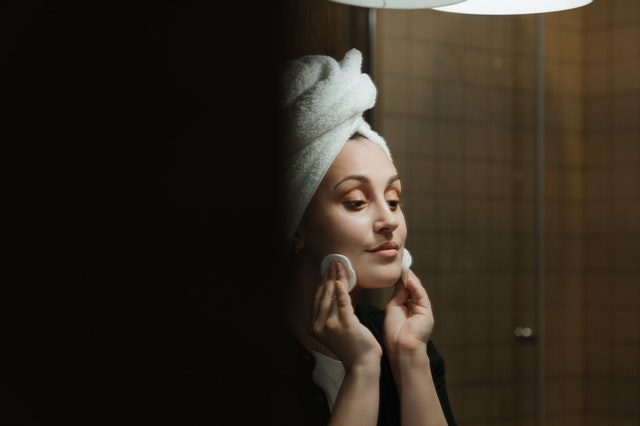 Don't overuse Foundation:
Foundation is designed to be applied on with 1,2 layers' maximum because it starts to crack and you don't want to see your crack skin. You can use a foundation brush, beauty blender, whatever you feel easier.
Do not sleep with the foundation on your face:
Foundation is like a mask that you put over your face temporarily for the day. so, if you don't wash off, you will have clogged pores and it will result in blackheads, whiteheads, and other skin problems. 
Remove your makeup at the end of the day with makeup remover or any oil like: coconut oil for a healthy skin.
Don't use expired Foundation:
It may create inflammation of the skin and turns to bumps, rash, or blisters on your skin.
4. Concealer for Natural Makeup
Make sure a concealer matches your skin tone and apply a light amount of it by using a concealer brush or finger and dabbing it under your eyes and blend it gently. This makes your eyes look bright and gives the Natural Makeup Look.
5. Powder for Natural Makeup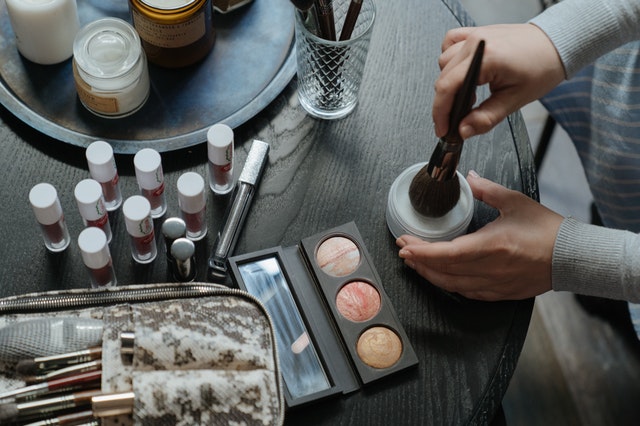 You can find different types of face powder in the market. However, make sure you choose the right one for you based on your skin tone.
Dab the brush, dust it off a little before applying and use the remaining powder. Use a large fluffy powder brush to apply the powder on your face in a circular motion. This will give a natural finish look and help set your foundation.
It is better to keep a little powder with you all day just to give little tough if needed.
6. Blush for Natural Makeup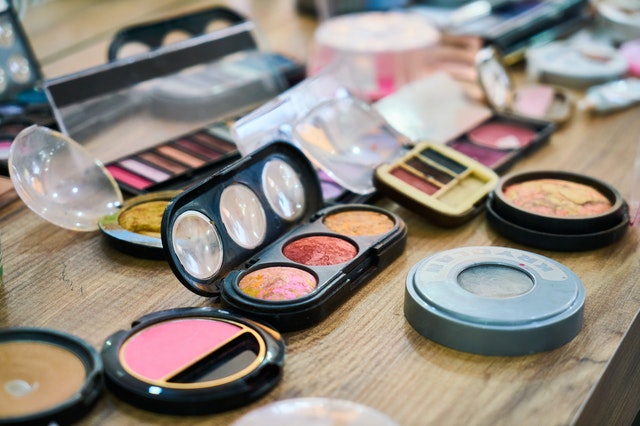 For a Natural Makeup you can apply a pink toned blush that results best in your facial coloring.
Whirl a blush brush in a container, smile, and apply it into your checks in a circular motion.
7. Eye makeup and lip color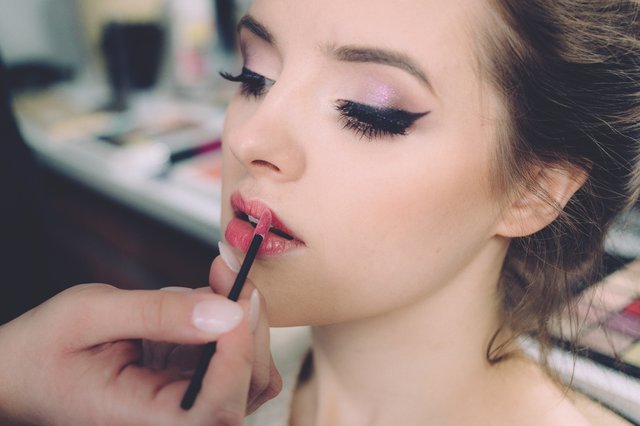 How to apply eye shadow? 
For an everyday Natural Makeup, you can choose a simple and neutral eye shadow pallet.
Avoid Bright colors. Brown, grey, gold, and blues colors are all best choices.
Here are steps to apply eyeshadow to make it look natural.
Step 1: First you need to have a good blending brushes and it is important to know how to handle a blending brushes properly.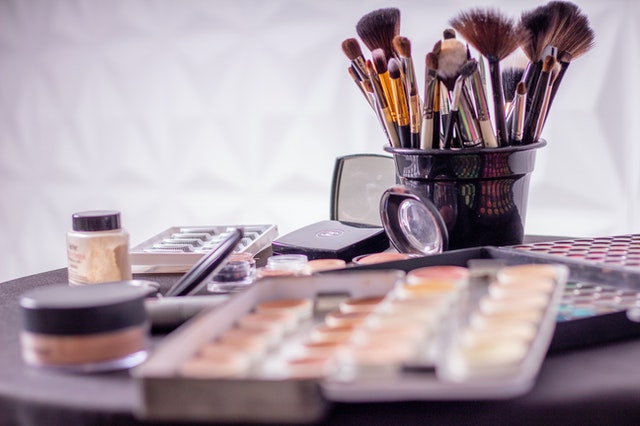 Closer grip to brush hairs= more control of your brush, this can create patchy blending.
Take a flat brush and some concealer, and pull it underneath and then all over the lid. Use the skin tone padder and set your primer with it that makes your eyeshadow easier to blend and also creates a smooth looking base.
Step 2: Apply a light eyeshadow to the area where you would see if your eyes are open. Use an eyeshadow brush or your finger to apply it on your eyelid and all the way up to your eyebrows.
Step 3: Apply a darkest color towards the corner of your eyes.
Step 4: Then, Blend it properly.
How can I apply eyeliner?
So, here I can give you some of the best tips for getting that really stable and perfect line.
When you are applying your eyeliner press your pinky finger against your chin bone so that you gonna have much more control.
You don't want to make any kind of twitches or something that's gonna mess up your lines right?
Here I am gonna start from the middle work my way out and then start from the inside and work my way to meet the line in the middle and make my line perfectly.
Amazing Beauty Hacks you must know
What Are The Beauty Tips Before Wedding?
Cleansing Face Mask from Gelatin for skin
9 Natural Tips For How To Grow Eyebrows Quickly