Beauty grows your confidence to stand out. We always loves to be beautiful and graceful. whenever we go anywhere, we prepare ourselves to be noticeable on a natural way. We keep grooming ourselves with lots of cosmetics beauty products and experiment those to enhance our beauty with the best possible way which may can sometimes harm our skin as well. Here we have listed 11 beauty hacks every girl needs to know for simple and graceful looks.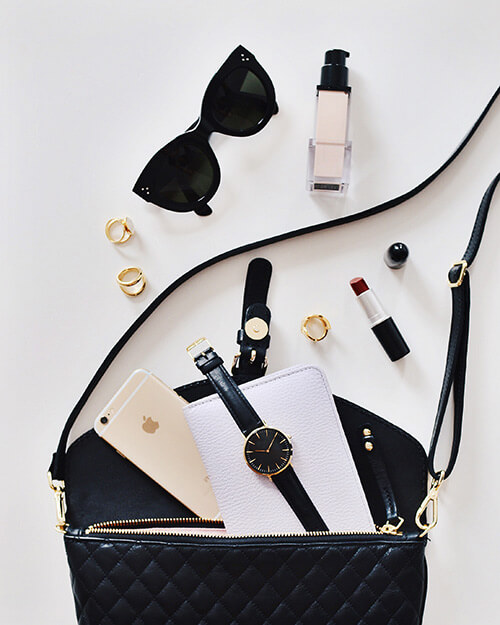 Requirement:
Cucumber
Basil
Mortar, pestle
Sieve
Tea tree oil
Watch chain
Paper, pencil
Double-sided tape
Nail polish
Berries, vase line
Beeswax, honey
Cinnamon powder
Eye-shadow, highlighter
Rubbing alcohol
Empty makeup container
Vinegar
Paper napkins or a towel
Tall round container
Faux fur
Embellishment
Hot glue gun
Lipstick, lip balm, clear lip gloss
Microwave
Fridge
Glitter
Pliers
Lemon
Yogurt
Cotton pads
Face toner to fight acne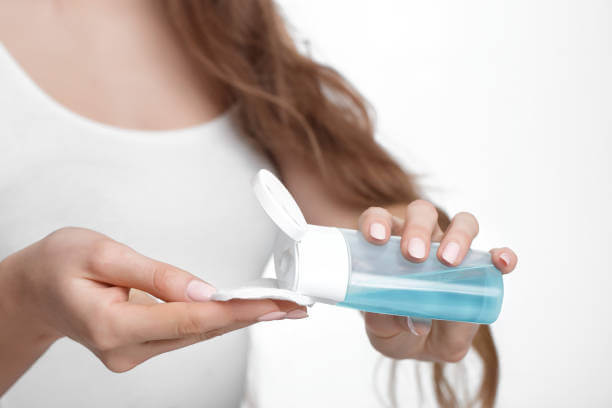 Cut the medium sized cucumber into pieces and put off the basil leaves into mortar(a cup-shaped receptacle in which ingredients are crushed). Add the cucumber, then blend the green ingredients to get a lot of juice. Extract the juice using a sieve. You can add some water if you want but it is optional. Put in 2-3 tablespoon of rose water then poured the toner into a bottle. Add 5 drops of tea tree oil as if in finishing touch. Therefore, Put on the top and shake well.
This cucumber toner creates acne remove blackheads, minimize skin pores as well as remove dark spots. You can also use Egg white face mask once a week to get rid of black heads and have a soft and beautiful skin.

Choose matching foundation on your skin tone
Want to choose the right foundation that matches your skin tone? You won't have to spend hours on trying dozens of beauty products. Just choose the few products you think can match your skin tone much better. Then, apply the foundation on your neck area. Look into the mirror and see which tone is too light and which one is too dark and one matches perfectly. similarly, use that foundation which matches your skin tone.

Fix your Broken favorite watch
Have you broken your favorite watch chain? Don't worry, turn it into a smart pendant with a berry lip glass inside. Take apart the watch, remove the hands of the watch and take out the bottom. Attached double-sided tape to a piece of paper. Trace the bottom, then attached the paper circle inside of a clock face, assemble the watch case. Paint the watch on the top with your nail polish.
Now let's take a few fresh berries like raspberry, black berry and strawberry. likewise, extract the juice using a sieve. Add a bit of vase line and beeswax to the berry mixture. Melt it in a microwave. Poured it to the watch case. Wait till it harden and apply the balm to your lips. 

Want to rid out of acne
Do you want to get rid of acne? Try this with mask. You need honey and cinnamon powder too. Take 2 tablespoon of honey as well as 1 teaspoon of cinnamon powder. Then Mix them to blend. Apply the mask on your face. Later on, wash it.

Rainbow makeup
Add a better rainbow to your makeup using this rainbow highlighter. Take eye-shadow of several colors, mix each shades with the highlighter. Then, add a few drops of rubbing alcohol. Place the shadows in an empty container to form a rainbow additionally press over with the paper napkin. Accordingly, a rainbow makeup would be perfectly well for a usual photo shoot.

Clean your makeup brushes
Use this hack to clean your makeup brushes quickly and easily. Mix 4-5 tablespoon of water with 2 tablespoon of dish soap equally add 1 tablespoon of vinegar. Soak the brushes for 15 minutes then Wet the brush rubbing against the napkin or paper towel in one direction. This easy hack will help you make your brushes clean and tidy.

Makeup brush holder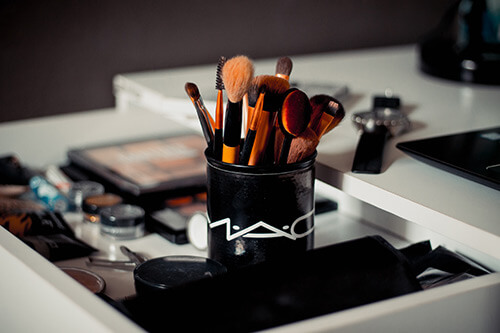 Let's turn the tall round container into makeup brush holder. Cut out 3 derails from a long green cardboard. One is a long rounded stripe of the tube size, the others are a bit bigger than the bottom. Measured up the tube diameter and mark the half on both sides of the long detail. Score a line with scissors moreover fold the end in the opposite directions. Make cut in the middle as basic stand. Score two central lines in the other details. Make holes to hold brushes.
Then, Fold the score lines. Attached the double-sided tape to type stripe made by the folded lines and attached the details to both sides of the stand. likewise, Push the holder into the tube. Finally, Put the brushes into the holes. Hence this brush holder keeps them safe and secure.

Lips look flowers
You need concealer as well as thick brush. Put concealer on the brush and apply it around your lips. Use it before putting on bright lipstick.

Eye catch up comic book makeup
shade your lips white.
Outline them with a blue pencil.
Then, Make a blue central line on each lip.
Define your lips with the black pencil.
Draw the inner line.
Accents the central line with the black eyeliner.
Take a hard pink lipstick, but don't use it on your lips.
Finally, Put it on your eyebrows.
Blend it with brush then define your brows with the black pencil.
Favorite lipstick broken
Have your favorite lipstick broken? We know how to fix it.
Cut off your lipstick in the middle.
Take out off half. then, Take your lip balm left over.
likewise, Melt it above the flame.
Twist down the color lipstick and pour in the melted balm.
Put in the fridge to cool.
Then,Trim the edges to twisted out.
Yogurt mask
Cut the lemon then squeeze the juice. 
Mix 2 tablespoon of yogurt as well as 1 tablespoon of lemon juice. 
Let's put it on the face using cotton pads. 
Finally, Place the two pieces of cucumber on eyes and relax. 
The face become smooth and fresh because of the mask.
All the above 11 beauty hacks helps us achieve the smooth and glowing skin if followed regularly.