The inner glow is the most important for the outer glow also. Drinking excess water in a day also contributes to glowing skin. Every people have to focus on the thing/ the face pack that actually works on your skin rather than using several cosmetic products. Orange peel is beneficial for all skin types but mainly for acne and oily skin.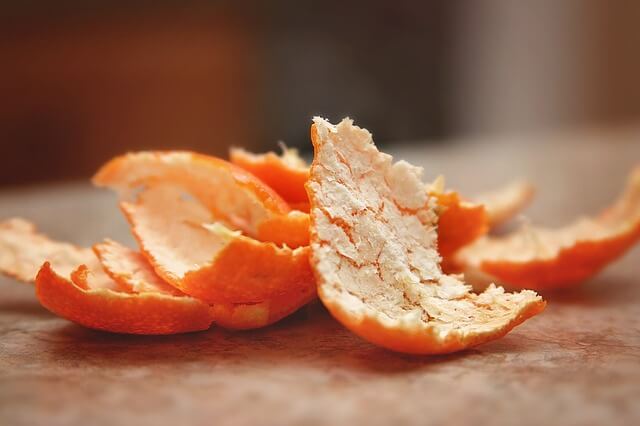 Orange peel is a medicinal and homemade treatment for all skin disorders. Its anti-bacterial and anti-microbial properties work great to reduce bacterial products. People generally assume that an orange peel face mask can whiten and brighten their skin. But instead of whitening and brightening, it mainly works to maintain the glow of your skin. It provides you the glowing skin.
Oranges contain vitamin C that can be used for various beauty purposes. Also, oranges juice is very effective for the maintenance of your body. Orange peel, a great antioxidant, rich in fiber, vitamins, and disease-fighting polyphenols, can be beneficial for the skin too. Orange peel contains limonene chemical that protects your skin from skin cancer and skin disorders.
Can I Rub Orange On My Face?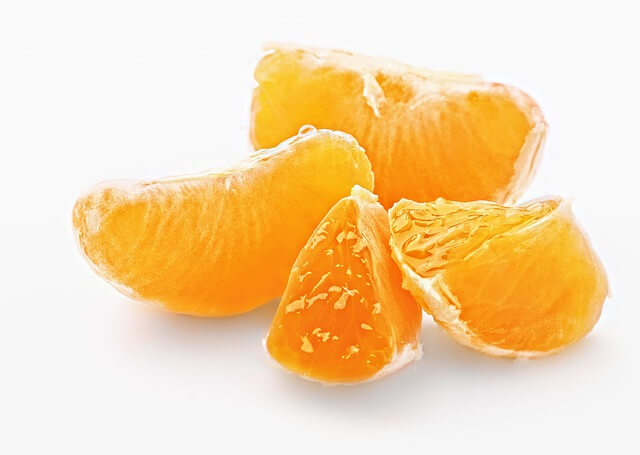 Using oranges on your face is very good for your skin. It can be used also for cleansing your face. Using oranges for cleansing helps to tighten your skin, provides an instant glow on your face, and also removes all the dirt and bacteria from your face. Rubbing orange on your face doesn't affect your face. It actually gives benefits to your skin.
Instructions: You can use the orange directly on your face. But squeezing the juice of the orange and use the remaining cover of the oranges is the best for cleansing. Firstly take the ingredients and rub your face with the help of them. Massage/rub for the 2 minutes continuously. Later on, rinse off your face and pat the face dry. Also, apply a little bit of aloe vera gel onto your face to make your skin glowing.
Remedies of Orange Peel Face Pack
Basically, people use readymade face pack from cosmetic or parlor. They usually have less amount of time for care or cure of their face. And also don't have the required ingredients for a homemade face pack, so they directly went for the parlor. But this orange peel face pack neither contain much time nor required many ingredients. To prepare orange peel is a very easy thing to do. Let's know the remedy to prepare the face mask for glowing skin.
Ingredients:
Orange Peel
Lemon Peel
All-Purpose Flour
Yogurt
Instructions:
Firstly, grind the dried orange peel and lemon peel in the grinder. Remember that lemon peel should be used half of the orange peel.
Make a powder of that and add 1 tablespoon of all-purpose flour in 1 tablespoon of mixed lemon and orange peel.
After that, add 1 tablespoon of yogurt also and mix them properly.
With the help of a brush, apply the face pack to your clean washed face.
Keep it until it gets dry on your face.
Later on, Rinse off the face using lukewarm water.
Note: The powder form of the peel is best for the mask. And also, use this once or twice a week for getting an instant glow on your face.
What is Orange Peel Good For?
Oranges carry a good amount of nutrients that is actually beneficial and necessary for the better health of the body, skin, and to prevent several diseases. It has a high content of citric acid, helps to exfoliate the skin and treat skin disorders. Orange peel has a high capacity to soothe and cure your skin than the orange itself. The peel is strong enough to dry out the acne and pimples and improve the overall complexion of the skin. It is good for all types of skin. It is good for the elimination of the impurities and inflammation of the skin.
Generally, the instructions are very clear and effective for the improvement of the skin. It is not that beneficial for dry skin but very beneficial and essential for oily and acne-prone skin. It helps in removing acne, pimples, bumps, and also acne scars of the face. Using it on a regular basis is a very great treatment of the skin. Also drinking 1 glass of juice a day maintains a healthy-looking glow.