Don't you ever feel excited to know what other people normally carry on their makeup bag during winter? Winter is already here and your skin needs special attention during winter because your skin tends to be drier during this season.
With the decrease in the weather outside, it's high time you should switch from summer makeup products to products that would suit the cold weather better. If you're confused about which products you should use during winter and which products should you include in your makeup bag, you are at the right place to clear out your confusion.
Let's discuss the essential makeup products in winter!
Essential Products To Have In Your Makeup Bag
Cleanser
No matter which season it is, you always need a cleanser with you. Even though a cleanser is not something that stays on your makeup bag, it is included in the list just because many of us feel lazy to wash our face during winter because of extremely cold weather. Also, cleansing is the first step before applying any makeup product and also the last step to remove the makeup products, so cleanser is the must-have product for everyone.
Also Read: Why Should You Cleanse Your Face?
Primer
No matter how busy you are, never ever skip a primer! Primer helps to seal everything into its place for the whole day and also prepares your skin for your further makeup steps. So, if you want a smooth surface beneath your makeup instead of a dry and dull texture you need to add a primer in your makeup bag.
Moisturizer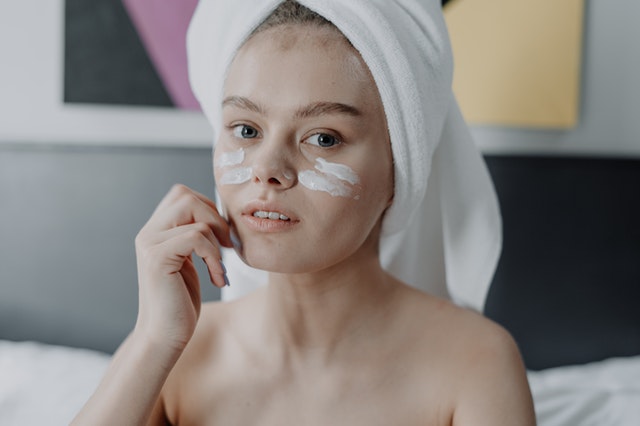 Can you imagine the winter season without moisturizer?
Our skin tends to be more dry and dull during winter because the air in our environment has no moisture which results in dry skin.
A thick moisturizer is a thing that you should never ever forget to add to your makeup bag during winter.
Sunscreen
Taking a warm sunbath during winter is our favorite thing to do! But do you know, the sun when directly touches your skin, it damages your skin due to the harmful radiations- UVA and UVB. UV-rays are always harmful to your skin. So always carry sunscreen with yourself and try to reapply every 2-3 hours to protect yourself from various skin diseases.
Hydrating Serum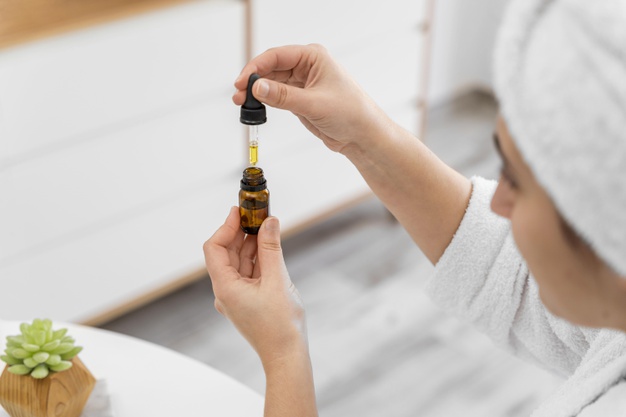 Sometimes just a moisturizer may not work for your skin and you need some hydration along with moisture on your skin. So, in order to hydrate your skin and make it more glowy and shiny, you need to add an effective hydrating serum to your makeup bag.
Foundation
Foundation, if not chosen correctly can make you look like a clown so always be careful while buying foundations during winter. And try to use non-comedogenic foundations that have moisturizing benefits. Make sure that your foundation gives you a luminous finish and keeps your skin fully nourished and hydrated the whole day instead of cracking your skin.
Also Read: How to choose the Right Shade of Foundation?
Concealer
Concealer is the life savior! Some of us may have dark circles and dark spots on our faces and also during the winter season it tends to be darker than usual. So, concealer is something that can save you from these types of problems.
Bronzer
If you want a perfect fake suntan this winter, then you must not forget to add a bronzer to your list. A bronzer is a perfect way to add some warmth to your complexion, especially during winter.
You can get a bronzer that suits your skin tone and has a matte finish and create a realistic shade of bronzer for yourself.
Powder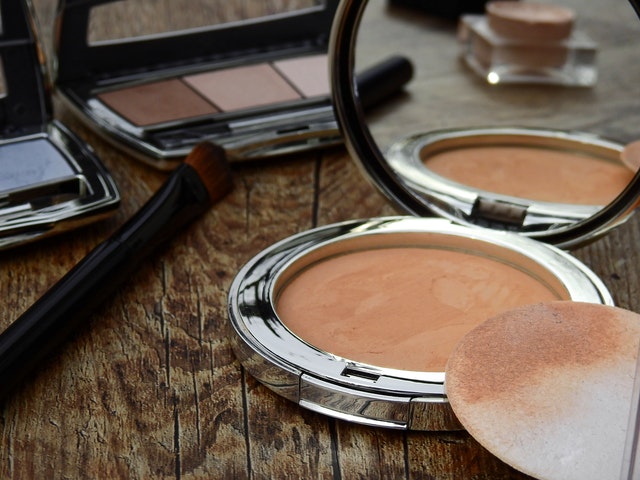 Even Though some people don't prefer to use powder on their skin during winter, it is always recommended to add the powder to your makeup bag. Some people struggling with oily skin face may need to apply the powder on their face, especially on T-Zone, as this area is more likely to look oily. Also, if you apply the right product, the powder can give you a matte finish even in winter.
Lip Balm
Dry and chapped lips are another great problem everyone faces during winter. So, how can you forget to add a lip balm to your makeup bag?  Make sure to add a moisturizing lip balm with SPF to protect your lips during winter.
Also Read: Winter Skincare Tips Everyone Should Know
Lipstick
Makeup Bag is incomplete without lipstick! Every makeup lover knows the importance of good lipstick on their makeup bag. No matter where you go, catchy lipstick is the thing that everyone would love to have. So, add your favorite lipstick on your pouch for not only winter but every season! 
Winter and Summer beauty routines are totally different so this article only focuses on the essential products that you should carry during winter.
More Topics For You
How To Do "No-Makeup" Makeup Look?
7 Common Winter Beauty Mistakes