Several people are unknown about rice water beauty hacks. People generally use rice as food. Nobody can literally think that rice water for skin as well as for other beauty purposes can be used. It is a very popular grain among others. And people can't survive without consuming rice. It is everyday food for all people. It has some of the unbelievable nutrients that can help with the improvement of the skin. Rice water for skin is easy to make and cheapest beauty product comparing to others.
Rice water is an extract starch obtained by draining the boiled rice. It is very beneficial for diarrhea, skin, body health, and other body disorder. Rice water for skin may be effective and helpful too. It can whiten your skin. As well as, it can also improve the tone of the skin and the skin complexion. Rice water has a great contribution to removing dark patches and hyperpigmentation on the skin.
Nutritional Facts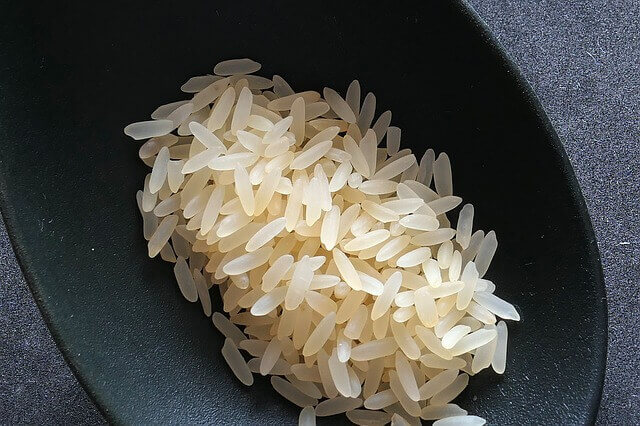 Rice is rich in vitamins and minerals. It contains Vitamin A, Vitamin C, Vitamin E, flavonoids, and phenolic compounds. In addition, it is also rich in ferulic acid and allantoin. Similarly, it carries pantothenic acid, phosphorus, riboflavin, and vitamin B-6, copper, and folate. Rice has all the nutritional facts that are necessary for all skin functions. Due to all these nutrients, the skin can breathe and maintain all the cell functions.
| | | |
| --- | --- | --- |
| Nutrient | Amount | % Daily Value (DV) |
| Calories | 130 | |
| Carbohydrate | 28.7 grams (g) | 10% |
| Protein | 2.36 g | 5% |
| Fat | 0.19 g | 0% |
How to Use Rice Water for Skin Whitening?
For making rice water for skin, there are several ways to make it. It is easy and less time-consuming. This face mask has been using for a thousand years. It was especially started in Japan and Korea. The makeup product of Korea and japan contain 10% of rice water. This natural product can be used by younger to older people.
By Boiling Rice Water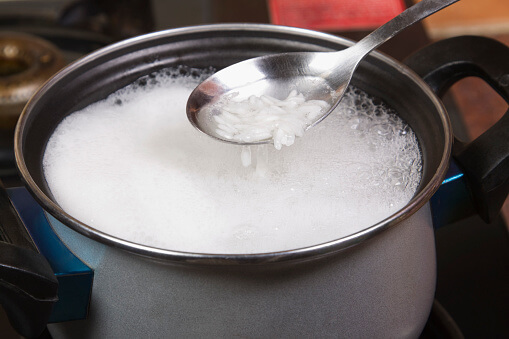 Ingredients:
Rice
Rose Water
Vitamin E Oil
Instructions:
Firstly, take 2 cups of rice and 6 cups of water. You need to use three times more water than making your regular rice.
Then, rinse the rice thoroughly and add 6 cups of water in it.
Mix the rice and water together and place it onto the heat.
After it started boiling, remove the rice pot from the gas.
Take a spoon and press the rice to release the helpful chemicals from it.
Drain out the water using a strainer, and add 3 tablespoons of rose water for a cent.
And add 3/4 capsule of vitamin E for moisturizer.
Then store the rice water cream into the airtight container.
Refrigerate it for a week.
You can use it after 3/ 4 days. This rice water cream helps to improve your skin complexion as well as your skin tone. You need to use it every day for the best result.
Does Fermented Rice Water Works for Skin?
Rice water carries vitamins and minerals in it. It works for all types of skin disorders. A small number of people may know about this rice water beauty hacks but many people are unknown till now. Rice water can be used in different forms. You can use it by boiling, soaking, and fermented terms. By using rice water for skin in fermented form, your skin may improve by 1 month. Fermented rice water is also used for hair. But for skin, it is a very beneficial thing. It can help you to reduce hyperpigmentation, dark spots, pimples, and skin disorders. It also helps to moisturize and dehydrate your skin. It may be helpful to eliminate dead skin cells of the skin.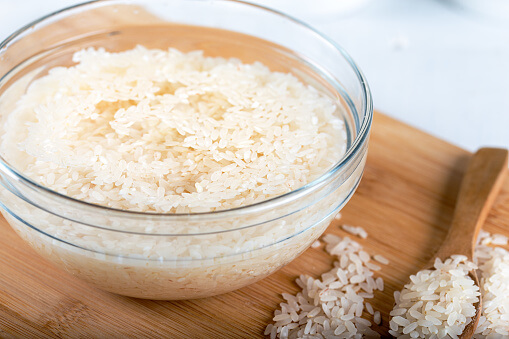 To make fermented rice water, you need to soak the rice for 30 minutes. Then, strain out the water using a strainer from the pot. Put it into a cup or a bottle. And before applying this water onto your skin, you need to mix the water. Apply the water and keep it for 10 minutes on your face. Leave the bottle at room temperature for 1/2 days instead of refrigerating it. You can also make this water regularly if you don't want to store it. Keeping this water more than 5 days cannot be used. It started smelling bad. You can only use this for 4/5 days at room temperature or refrigerator temperature.
Following these instructions and remedies of rice water for skin helps to maintain the tone of the skin. It definitely helps to whiten and lighten your skin. It is mostly used for anti-aging skin and skin whitening. It can be used for all skin disorders. Rice water for skin is very amazing beauty hacks. And it is fun to make it.