Argan oil is a yellow-flavored oil prepared from roasted kernels of Argania Spinosa Fruits. It is extracted from ripe green fruit like the olive of the argan tree. The unroasted kernels are generally used to furnish cosmetic-grade oil. It was known as a tourist attraction product and sold in recycled plastic bottles along the dusty Moroccan roads. Until 1980, it was considered as the best oil for tourism. But now, it is referred to as a world best and expensive vegetable oil.
Argan-vegetable oil is now common and popular all over the world. Because of the intense program conducted at saving the argan tree through the production of high-grade argan oil, it is popular. It has helped in the improvement of argan oil production techniques. Similarly, the awareness program worked for the improvement of the ascertainment of argan oil chemical and microbiological quality. The several beneficial properties of argan oil have maintained its popularity among consumers.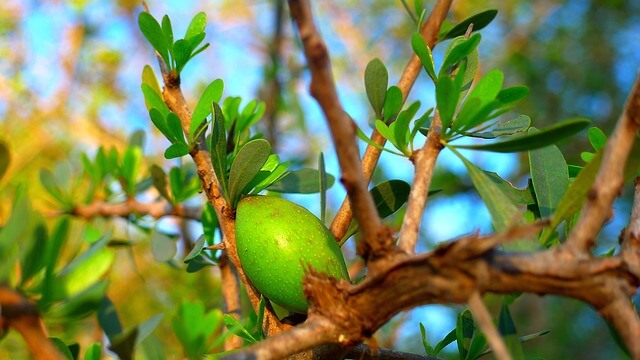 Argan oil is used for several purposes. It is generally used in cooking, medicine, and cosmetics. Due to its high dietary value and facts, it is the best derivative to quickly satisfy the assumption. Nowadays. the farmers of Moroccans have started to plant the tree of argan. It has a high demand in the market. Also, it helps to allivate poverty in the rural areas.
Besides from vegetable oil, It has its own benefits on beauty also. It has great properties to improve the health of skin and hair. Not only skin and hair, but it also works for nails too. The cardiovascular-protective properties of argan oil help in the blood vessels, blood circulation, dehydration, and maintenance. Here we have the importance and benefits of argan oil on beauty sides. Let's start with its nutritional facts and values.
Nutritional Facts of Agran Oil
| | |
| --- | --- |
| Carbs | 0g |
| Dietary Fiber | 0g |
| Sugar | 0g |
| Fat | 8g |
| Saturated | 1g |
| Polyunsaturated | 3g |
| Monounsaturated | 3g |
| Trans | 0g |
| Protein | 0g |
| Sodium | 0mg |
| Potassium | 0mg |
| Cholesterol | 0mg |
| Vitamin A | 0% |
| Vitamin C | 0% |
| Calcium | 0% |
| Iron | 0% |
Note: The percentages are based on 2000 calories per day.
Benefits of Argan oil on Beauty
There are several benefits of argan oil for several purposes. But here we are talking about the beauty benefits of argan oil. It has its own different benefits for health purposes. But it also works for skin health, hair health, and nail health.
1. Skin Benefits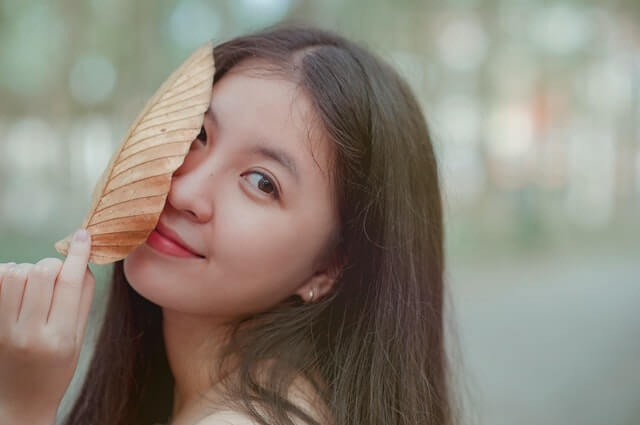 The cardiovascular-protective properties of this oil help to improve the conditions of the skin. It is suitable for all types of skin. So you can use it anytime. It works to protect your skin from sunburn and sun damages. It helps to reduce the scars, wrinkles and fine lines It is best for anti-aging skin. The great properties of it help to moisturize your dry skin. This vegetable oil helps to eliminate the dead skin cells and free radicals on the skin. Argan oil soothes the atopic dermatitis of the skin. Also, treat acne and wounds. It helps to heal skin infections and skin rashes. Overall, it works for all skin disorders.
You just need to apply the oil directly onto your skin. Or you also can mix the oil with rose water. It will help to bring an instant glow on your face and skin. After applying leave the oil on your face overnight. It helps to hydrate your skin and improve the skin quality also.
2. Hair Benefits
The phenols properties of argan oil help to maintain your hair health. The great properties of this oil are very effective to maintain your hair health. It helps to open the pores of hair follicles and make your hair stronger. It also has antioxidant properties that stimulate your cell's productions of the hair. This oil is best for scalp treatment. Dandruff and dryness of your scalp can be eliminated by the use of argan oil.
You just need to apply the oil into your damp hair. It will promote hair growth, make your hair shinier, and thicker.
3. Nail Benefits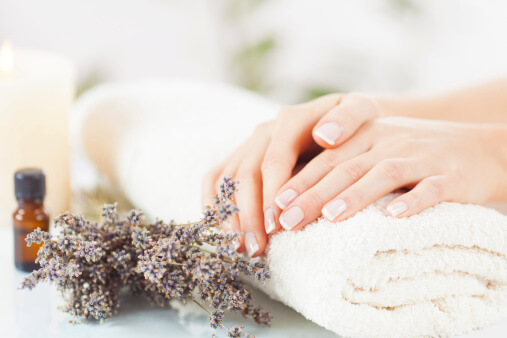 This great and expensive oil helps to maintain the cells rejuvenated and nourished of your fingernails. It helps to moisturize the nails and prevent the cracked cuticles and dry skin around your nails. It also helps in your nail growth and nail strengthener. The antioxidant properties make your nail thicker and smooth.
You just need to apply the oil with the help of a cotton pad. Apply the oil around the skin of the nails. Or you can also put your fingernails onto the bowl full of argan oil. Leave for 5 minutes. It will make your nails glow and shinier.
What are the Side Effects of Argan Oil?
Basically, it is considered as the safest oil over the world. But there is no product found without side effects. All products have different side effects. Argan oil also has its own. It may not be suitable for all skin types. This oil may produce an allergic reaction called contact dermatitis. Similarly, it may cause skin rashes, scalp rashes, skin infection, and scalp infections too. The oil also affects your blood clotting and interact with anticoagulants. Not only skin and scalp, but it also affects your body health. So, before consuming and using this vegetable and cosmetic-grade oil, consult your doctor.
Following these above instructions and information, t may helps you to maintain your skin, hair, and other health.