In the world of skincare, hyaluronic acid is known as one of the best products to add to your skincare routine. Moisture and hydration is the most important thing that we need to maintain for clear and glowing skin.
If you are new to skincare you might be confused about what products to use and what to avoid. So, to clear out your confusion we are here for you to discuss one of the most important ingredients to add to your daily skincare routine.
If you are one of those who haven't heard about hyaluronic acid before, then you are at the right place to gain knowledge about its benefits, uses, and side effects. Stick with us till the end to know everything about hyaluronic acid!
What Is Hyaluronic Acid?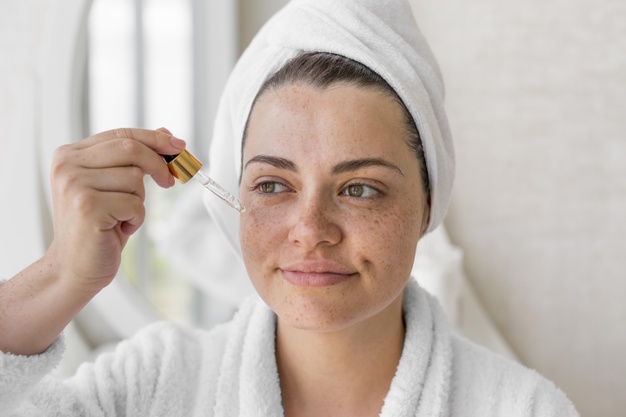 Hyaluronic acid, also known as hyaluronan, is a sugar molecule that is naturally produced in our body. The main task of this acid is to bind water for moisture, regenerate the cell, and help your skin feel plump, hydrated, and healthy.
These days, you can find hyaluronic acid in the ingredient list of most of the drugstore products labeled as HA.
Hyaluronic Acid is too popular these days among all age groups and gender. And if you do not know the reason behind it, read below to know the benefits of hyaluronic acid on your skin.
What Does Hyaluronic Acid Do?
Hyaluronic Acid is considered a big drink of water skin as it is able to hold up to 1000 times of molecular weight in water. It gives enough hydration to your skin making your skin super soft and plump.
When it comes to skincare, some people have too many products to be layered. HA is the only serum that goes well with all the products. Also, Hyaluronic Acid prepared your skin for further skin care processes.
Among all the skincare products HA is considered safe for all skin types. Even those who have sensitive skin and are more prone to breakout can add HA in their daily skincare routine.
The more your skin feels hydrated, the more your fine lines and wrinkles diminish (even the deeper ones).
So, HA is great for achieving a youthful and radiant look.
Recent studies show that hyaluronic acid also has antioxidant properties, which means HA works against free radicals like pollution.
It can be used in multiple forms like- you can apply it topically on your face or inject using a filler(which may last for a year).
Unlike other skincare products that take a long time to be absorbed on your skin, HA quickly absorbs into the skin.
Also Read: Skincare Routine for Dry Skin
Is Hyaluronic Acid Safe To Use?
YES!
Among all the skincare ingredients we add to our daily skincare routine, HA is the safest among all. Don't be afraid of the name "acid", because unlike other acids, HA doesn't burn or strip your skin when applied directly to your skin. The other chemical acids like exfoliators are harsher than HA so you need to think twice before applying them on your skin, but since HA is formulated to deliver hydration on your skin it is totally safe to use.
Just be sure you are applying the right formulation and authentic product on your skin.
Also Read: Vitamin C Serum: King of Skincare?
When Should I Use Hyaluronic Acid?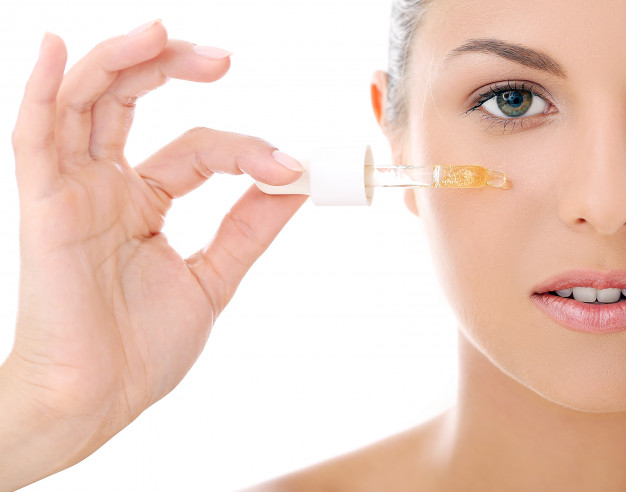 Everything has the right time, also people start a skincare routine when they are in their early 20's to prevent premature aging. So, you can use HA if you are worried about aging because the moisture provided by HA reduces the appearance of fine lines and wrinkles which ultimately helps you to gain a radiant and youthful glow.
You can also use HA if your skin feels dehydrated and dull. Often your skin may feel tight, rough, and sensitive, so you can add this serum topically on your skin to reduce dullness and to lock in the moisture.
Side Effects
Generally, there are no known side effects of HA when applied directly on your face. But sometimes, when HA is used a filler can cause side effects to some people.
People might often face swelling problem by the use of filler. Still, since hyaluronic acid is found naturally on our body, it is said that the side effect is due to the injection not the acid.
But, if you still have confusion regarding this you can visit the nearest dermatologist or consult any skin care specialist to know more about its uses.
More Topics For You
Niacinamide: How It Helps Your Skin?
When To Expect Your Skincare Products To Work?