Have you ever thought of adding milk to your skincare regimen? Of course, boiled milk is considered great for your health for human consumption as it is rich in potassium and calcium. But do you know boiling the milk dries out many vital nutrients from milk? Raw milk that we usually have in our kitchen is packed with the essential nutrients that are needed for our skin. So, along with adding a glass of milk to your diet for being healthy, you can also try adding raw milk to your skin to reap its benefits.
Benefits of Milk On Skin
Great Cleanser
Cleansing is a great part of your skincare routine. And, the first benefit of milk on your skin is, you can use raw milk as a great cleanser.
It can help to remove dead skin cells, excessive oil, sebum, and dirt by deeply cleansing your skin.
How To Use?
Take a clean cotton ball or a clean cloth and dip into raw milk. Gently rub the cotton ball over in a circulatory motion over your face.
That's it, simple to try and also cleansing benefits of milk helps to remove blackheads from your skin over time.
Also Read: Skin Types: Oily, Dry, or Normal? How to know your skin type?
Skin Lightening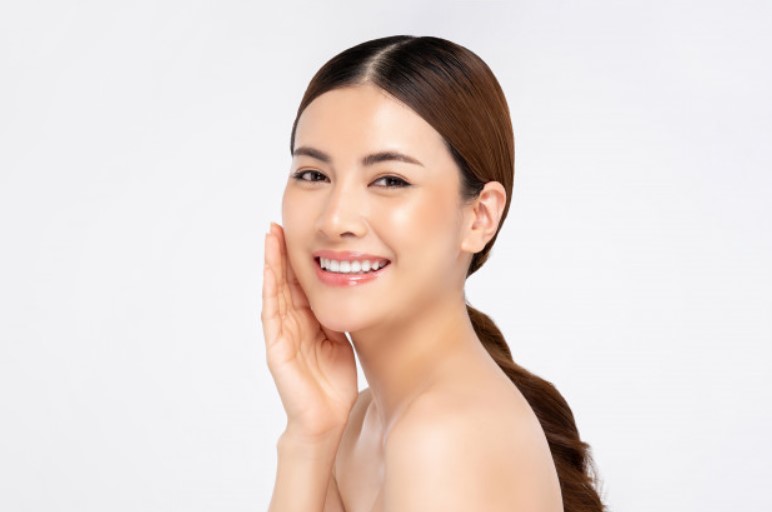 Do you know milk is rich in lactic acid? And, lactic acid is known as one of the best ingredients for your skin. The lactic acid in milk works as a great agent for lightening your skin tone.
Raw milk is a savior for you if you are suffering from uneven skin tones, unwanted suntans, and pigmentation.
How To Use?
You can use fresh raw milk on your tanned skin every time before you go to shower. Try to do this at least 3 times a week for best results.
Also Read: 5 Natural Face Mask Used Since Ages for Healthy Skin
Exfoliating Bath
Want to grab the benefits of milk by getting a baby soft skin? Take a milk bath! The proteins found in the milk helps to soften your skin and the lactic acid, of course, helps in exfoliating.
How To Use?
For this, you need to take 1-2 tablespoon of honey and mix it with 4 cups of raw milk with a few drops of essential oil in a tub containing warm water. Now, you are ready to take a warm beauty bath!
Adding to this, the benefits of milk on your skin also include treating skin inflammatory conditions like eczema.
Moisturizer
Moisturizer, another important step in a daily skincare routine. Raw milk on your skin acts as a powerful humectant. Milk basically, doesn't seal the moisture on your skin but can surely help make your skin feel less dry if used properly.
Even though any study doesn't exactly claim this thing but, moisturizing your face with milk would always be a better option than not moisturizing your face at all!
How To Use It?
Dip a clean cotton ball or cotton pad on fresh raw milk and gently apply it to your face before going to bed. Wash your face with cold water after 10 minutes.
Soothes Sunburn
The other benefit of milk on the skin is it helps to treat sunburned and inflamed skin. Raw milk is made up of a thin protein that helps to cool off the burning sensation and keeps your skin protected.
Also Read: Want to get rid of suntan? Easy Home Remedies for you!
Treats Acne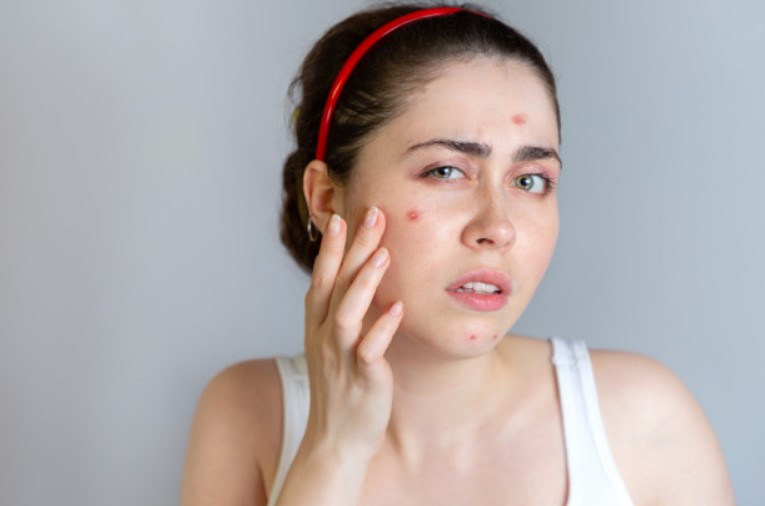 Acne, another common problem for many of us! But searching for the benefits of raw milk on your skin, we found out that that raw milk actually contains acne-fighting properties.
How To Use?
Take 2 teaspoons of fuller's earth and mix it with raw milk to make a fine paste. You can also add a few drops of rose water if you have extremely dry skin.
Also Read: Fuller's Earth Benefits For Clear Skin
Refines Pores
Here we go with another great benefit of milk on the skin! The use of raw milk and oatmeal on your face gently removes the dead skin cells and impurities from the pores of your skin.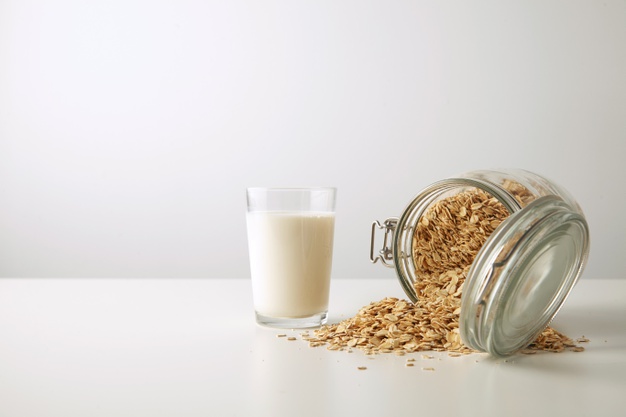 How To Use?
Take 1 tablespoon of milk with 1 tablespoon of ground oatmeal and mix them well to make a smooth paste. Gently apply the scrub on your clean face with your fingertips.
Let the mixture dry for 15-20 minutes and rinse off with normal water.
Pat dry and apply moisturizer for extra nourishment.
Side Effects Of Milk On Skin
Some people can really be allergic to milk, so it is always recommended to take a patch test before you directly apply milk on your skin.
Using raw milk directly on your face can cause hives, itching, redness, and inflammation.
Also, people with acne-prone and sensitive skin are more likely to get side effects, so always be careful before applying milk on your skin.
Why Is Facial Steam Important? | Benefits of Steaming Your Face
5 DIY Face Mask For Winter Skin | Winter Tips