Have you ever wondered why our grandmothers have so glowing and clear skin? Do you want to know the secret behind their natural skin?
When it comes to skincare, nothing works as good as natural face packs that were used by our mothers and grandmothers.
Whether it be oily skin, dry skin, or acne problems, these natural face masks will always be here to rescue you because of its amazingly effective ingredients.
If you have never talked to your grandmother about the secret behind their beautiful skin, no worries because this time we are here with you with all those natural face masks used for glowing and healthier skin.
Best Natural Face Masks For You
Saffron Face Mask For Improving Skin Tone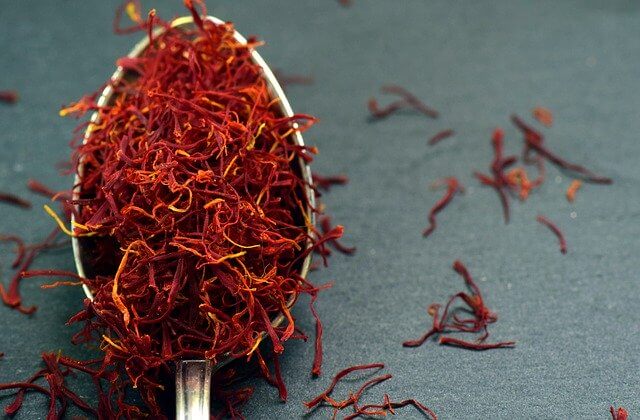 Adding saffron to your regular diet is already known to improve skin tone. But do you know you can also use saffron as a face mask? Saffron is rich in iron, calcium, potassium, zinc, copper, selenium, niacin, folic acid, and vitamins including Vitamin A and Vitamin C. Saffron helps in improving your skin tone and clears dull skin, and also helps to clear dark spots because of its healing properties.
How To Use It?
Take about three to five strands of saffron and soak them in two spoons of water overnight.
The water changes its color to golden yellowish.
Now add one teaspoon of milk and few drops of coconut oil to the water.
Immerse a piece of bread in this face pack and apply it on your face with the piece of bread.
Keep the mask for about 15 minutes and wash it with cold water.
Pat dry your face and apply your moisturizer.
Repeat this two to three times a week to get the best results.
Saffron also helps in increasing blood circulation which ultimately brings a perfect glow to your face.
Fuller's Earth With Lemon Juice Pack For Acne Scars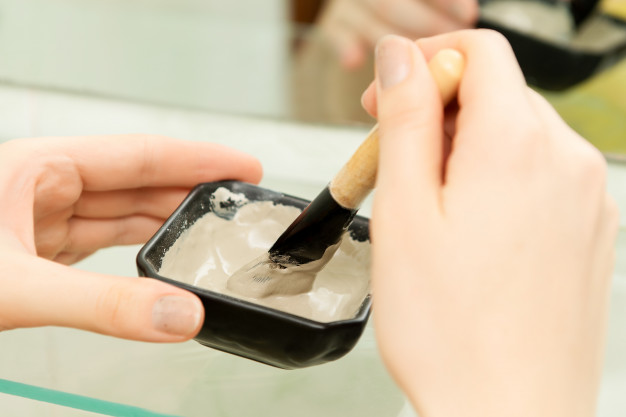 Fuller's Earth, commonly known as "Multani Mitti" is another easy to use a natural face mask for clear and acne-free skin. Fuller's earth is highly effective for healing acne and acne scars. It is rich in magnesium chloride which helps to keep your skin clean.
Also adding a pinch of turmeric and lemon drops would work as an antiseptic to maintain pH levels of your skin keeping it healthy and germ-free.
How To Use It?
Take two spoons of Fuller's Earth(Multani Mitti) with 1 teaspoon of turmeric powder and half teaspoon of sandalwood powder.
Mix all the ingredients with a few drops of lemon(you can add milk if you are allergic to lemon).
Apply this natural face mask evenly on your skin. And keep it until it dries off.
Wash your face with cold water.
Also Read: Benefits of Fuller's Earth(Multani Mitti)
Aloe Vera Face Mask To Remove Sun Tan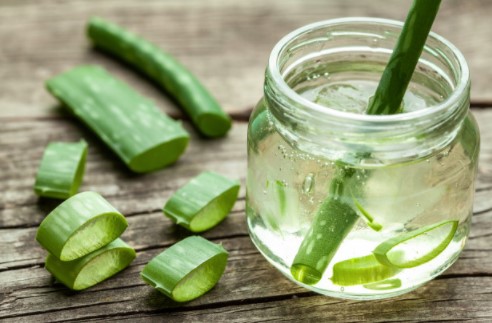 A suntan may be in trend these days, but everyone doesn't have a similar taste.
Aloe Vera has always been one of the top ingredients for natural skincare. The leaves of aloe vera contain compounds like lectins, mannans, and polysaccharides which are highly used to remove sun tan and dark spots caused by the sun.
How to Use It?
Take some fresh aloe vera gel from its leaves into a bowl and add a few drops of lemon to the gel.
Mix the ingredients properly and apply on your face.
Let the mask dry for at least 20 minutes and wash it off with cold water.
Aloe vera gel works as a great moisturizer too.
Also Read: Want to get rid of suntan? Easy Home Remedies for you!
Lemon and Honey Face Pack For Oily Skin
Lemon and Honey are used as a natural face mask for ages to treat various skin problems. Lemon is an excellent agent to treat and soothe your damaged skin. Lemons are also used to eliminate dead skin cells and reduce excess oil production. Honey, on the other hand, has various antibacterial and antiseptic properties that further helps to prevent acne.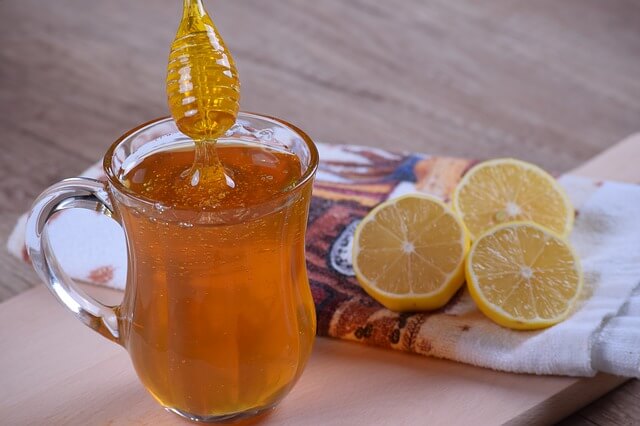 How To Use It?
Add a few drops of lemon juice with a tablespoon of honey in a bowl.
Apply the mixture to your face and let it dry for 15-120 minutes.
Wash it off with normal water.
Using this natural face mask will help you to get rid of excess oil and leaves your skin supple and moisturized.
Also Read: Benefits of Using Honey and Lemon Face Mask
Coriander Leaves and Turmeric Powder Face Mask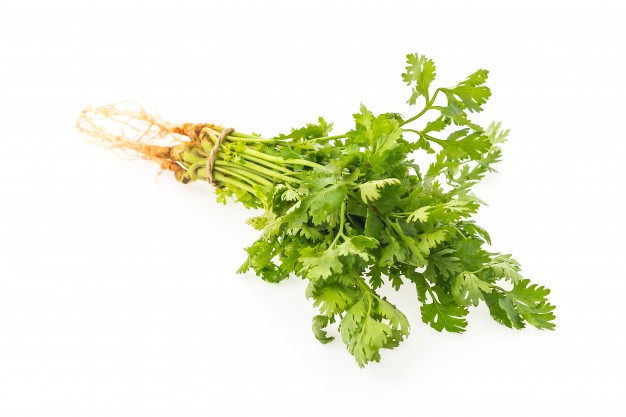 Surprised about coriander leaves? But, the mixture of coriander leaves turmeric powder is a great natural face mask to get rid of blackheads from your face and especially your nose. Coriander acts as a caustic to clean dirt and impurities that block the pores of your skin.
Turmeric whereas helps in removing the excess oil from your pores and shrinking your large pores.
How To Use It?
Blend a required amount of coriander leaves with two teaspoons of turmeric powder to make a fine paste.
Apply the mixture evenly on your face and leave it for 30 minutes.
Wash it off with normal water.
Repeat this twice a week to get rid of blackheads easily.
Note: Make sure to do a patch test before trying any of these home remedies, as your skin may be allergic to some ingredients and may lead to skin irritation.
More Topics For You
Lips Lightening: Easy Tips and Tricks
Coffee and Honey Face Mask for Radiant Skin
Gram Flour for Skin: 5 Remedies and Benefits