Neem, having uncountable benefits on health and skin, is used as traditional medicine for ages to cure different diseases. Normally, neem oil and neem leaves are obtained from neem trees which are also known as 'Azadirachta indica' and are commonly found in South Asian countries.
Not only neem leaves but also the tree's seeds, roots, and barks are known to have important compounds that can benefit your health and skin. Besides having uncountable health benefits, applying neem on the skin is known as a magical ingredient for skin and used in millions of beauty products for a good reason!
Neems are a great source of vitamins, fatty acids, and minerals that we need for healthy hair and skin.
So, if you are unaware of the benefits of neem on skin and hair, stick to this article till the end to know about its benefits.
Benefits Of Neem On The Skin
Did you know neem leaves are full of minerals and vitamins, and also used in the form of oils, paste, powder, creams, face packs, and many more? It may be hard to believe that these tiny bitter leaves can actually do wonders on your skin. So, let's take a closer look at the surprising benefits of neem on the skin!
Reduces Blemishes
Blemishes and dark spots make our skin look more dull and unhealthy. So, to treat those blemishes and to get rid of those dark spots you can try applying neem on skin. Neem, being rich in Vitamin E has healing and soothing properties that help to fade the blemishes.
You can apply the paste of neem leaves on your face once a week. To make a neem paste you need to take a tablespoon of neem powder mixed with a pinch of turmeric powder and a few drops of lemon juice. Apply this paste on the affected area once a week. And, you will start seeing the changes after a few weeks.
Treats Acne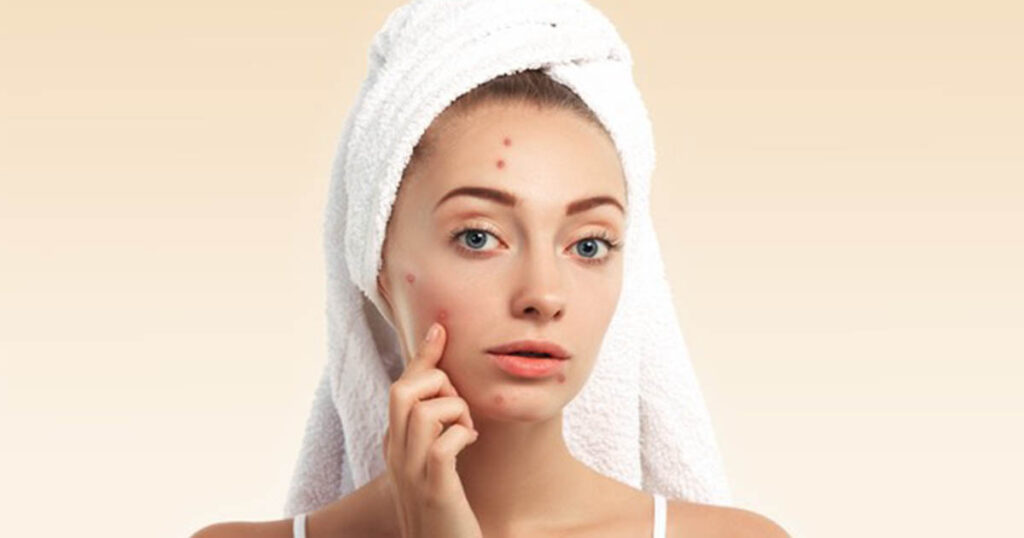 Spending a lot on expensive products that are commonly found in drugstores can be hard for many of us! And at the same time, treating acne is also important, so a cheap and effective way to treat your acne is to apply neem on the skin.
Neem is known to have antibacterial properties which help the skin to be free of bacterias and reduce acne. Neem oil, extracted from neem leaves is a non-comedogenic oil and has a cooling and drying effect, which helps to remove excess oil from your face leaving your face oil-free.
You can use undiluted neem oil to treat the spots and fight acne. But, if you want to use neem oil as regular face oil, you can dilute a few drops of neem oil in water or any essential oil like olive or jojoba oil and apply it on your face every night before going to bed.
Fights Against Ageing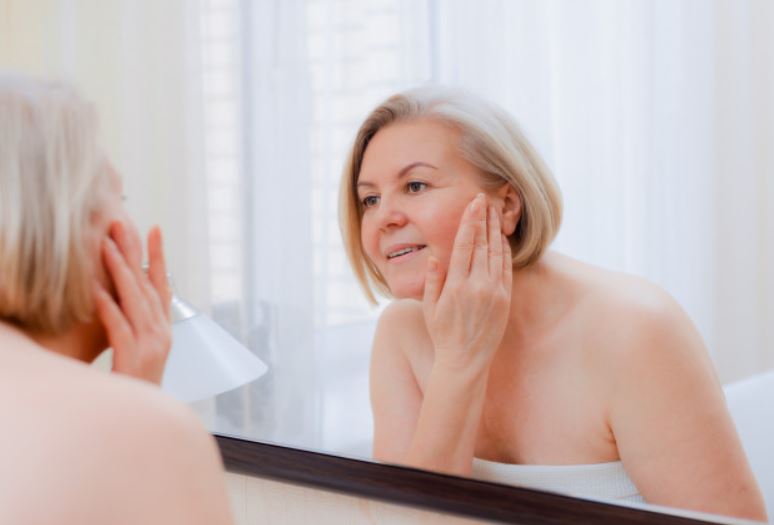 Most underrated, yet the most powerful ingredient neem leaves are full of antioxidants, moisturizing triglycerides, and Vitamin E, which makes them the perfect anti-aging treatment.
Applying neem leaves on your face helps to reduce the appearance of fine lines and wrinkles making your skin look more toned and youthful.
Regular use of neem on skin not only boosts collagen and improves elasticity but also protects skin against the damages caused by excess sun exposure and UV radiations.
To use neem as an anti-aging face pack, mix a tablespoon of neem powder with one teaspoon of sandalwood powder and rose water. Apply the paste on your skin two times a week to achieve younger and radiant skin.
Moisturizes Skin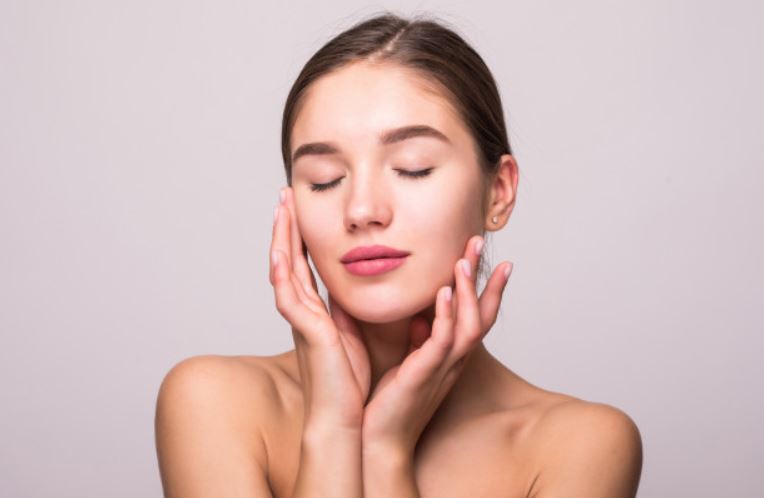 Among all, the main benefit of applying neem on the skin is- it is suitable for every skin type. If neem can be used to treat acne for oily acne-prone skin, then neem can also be used by those with dry skin to moisturize their skin. Because of the presence of Vitamins and fatty acids, it can be used as a great nourishing agent for extremely dry skin to make your skin feel plump.
Applying neem on the skin is known as a great moisturizing technique to combat dryness and make your skin super soft and supple for ages. In addition to this, the proper application of neem on the skin helps to improve skin texture and reduce flakiness making your skin glowy and healthy.
More Topics For You
Fix Uneven Skin Tone: Natural Remedies!
Green Tea for Skin: 5 Benefits and Remedies