Green tea, it is a medicinal herb. A herb that makes your body healthy as well as fit. A herb that can maintain body weight and a herb that provides perfection towards your beauty also. Green tea for skin and your other beauty purposes can work effectively. Usually, people drink green tea for their weight management, for their fitness, for their healthy body, and obviously to maintain a regular diet. Some people mostly use it for face improvement but many people are undetermined about the fact that green tea for skin is also beneficial. Its benefits for your body amazingly works to sustain the blood flow and low cholesterol. But also boost blood vessels and blood circulation of the face.
Green tea contains several nutritional facts. It carries compounds like catechins, specifically epicatechin, epicatechin-3-gallate, epigallocatechin, and EGCG which are highly reputed healthy nutrients. And also contains antioxidant, cancer-fighting, probiotic, and metabolism-boosting properties. These properties help to nourish your skin and body health. Green tea for skin and other purposes is much more valuable and helpful compared to others.
How do you make a Green Tea Face Mask?
Generally, green tea for skin can be improved by consuming it regularly. But it has a way to work faster than by consuming it. You need to follow all the instructions and information to make a mask for your face immediately.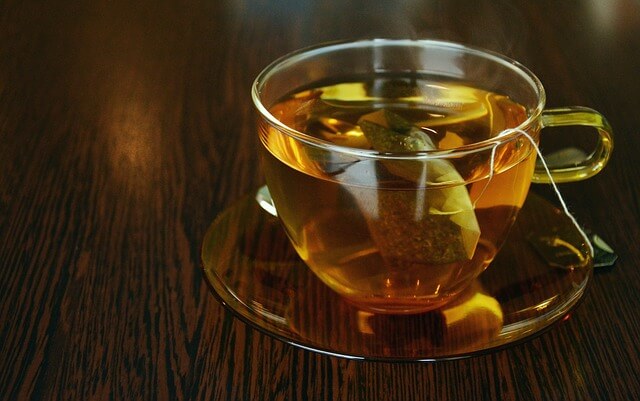 Ingredients:
Green tea
Baking Soda
Honey
Instructions:
Firstly, prepare green tea regularly. In a cup of full hot water soak the tea bag for at least 40-50 minutes.
Then, wait till the bag cools down, break it, and separate the green tea leaves from the bag.
Take a bowl with the leaves and add 1 tablespoon of baking soda and 1 tablespoon of honey.
Then after, Mix the ingredients properly. Also, add water in it if needed.
Brew a smooth paste.
Then, apply the face mask onto your face and rub in a circular motion to remove all the pores.
Let the mask sit onto your face for at least 15-20 minutes.
Later on, rinse off the mask using lukewarm water.
Note: Remember to to wash or cleanse your face before applying the mask.
This mask helps to remove all the impurities, dirt, and dead skin cells of the face. And also helps to lighten and tighten your skin. Basically, you can use green tea for the skin once or twice a week for the best result.
What are the Benefits of Green Tea for Skin?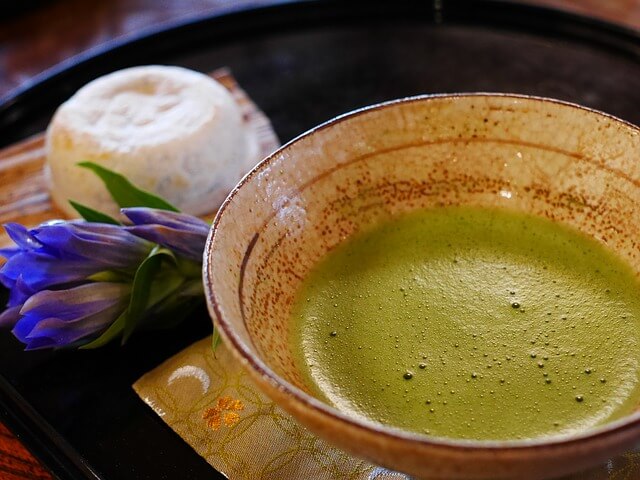 1. Moisturizer
Green tea for skin works as a moisturizer. It helps to nourish your dry and damaged skin. Also, helps to hydrate your skin from inside. Green tea has vitamin E that is considered as a skin recovery products or lotion. It moisturizes your skin from inside the cells of the skin and also boosts the immune system of the face and body too.
2. Anti-Aging
The appearance of Vitamin B2 in green tea helps to work for eliminating the premature aging of the skin. It reduces the unwanted elasticity of the skin, wrinkles, and fine lines. In simple words, it has the capability to improve the collagen level of the skin that works to improve firmness.
3. Treat Acne
Green tea has antioxidant properties that help to decrease the appearance of acne and pimples. It decreases the sebum secretion of the face and controls bacterial growth that causes acne and skin infections. It may also help to reduce dead skin and other disorders of the skin.
4. Reduce Inflammation
Inflammation effects like redness, irritation of the skin, skin itchiness, swelling, and sebum can be reduced by homemade face mask. Application of green tea onto your face, mainly focused on the inflammation part can reduce all the skin problems. It helps to provide an instant glow to your face.
5. Protect Skin
Green tea for skin is full of valuable and beneficial nutrients. It has the potential to protect your skin from several disorders and skin infections. It protects your skin from cancer, also protects from sunburn and sun damages. You can use it on your face and body without any doubt.
Does Green Tea make your Skin Glow?
Green tea for skin is full of vitamins, has antioxidant, anti-inflammatory, and antibacterial properties. It has the capability to improve your skin tone and complexion by the time. It also has the potential to fight against skin infection and disorders. It reduces the appearance of free radicals and dead skin cells. Also, helps to eliminate the hyperpigmentation of the face and the body. It soothes several inflammations and premature aging of the skin. These properties can be beneficial to maintain an instant glow onto your face.
Green tea for skin is very effective as well as useful for your beauty purposes. Using green tea for skin remedies can definitely help you to get glowing and beautiful loo. It can be more beneficial in improving your skin conditions and disorders.
Related Posts:
5 Steps on How to Apply Foundation for beginners
How to choose the Right Shade of Foundation?
7 Amazing Coffee Benefits for Skin