People often sleep wearing a light-weight regular t-shirt and trousers. Or some people sleep with wearing night sleepwear. Usually, people use cotton or flannel sleepwear products because they are not as costly as silk sleepwear.
The regular clothes are not comfortable and not even healthy to our body skin while sleeping so wearing night sleepwear is good. But also using any type of fabric may not be suitable for your body. And it is not worth it of using any type of fabric on your body thinking it would work.
Reviewing every product once before buying is good for you and your financial condition. Before buying any fabric just check out the benefits and uses of it. Likewise, silk sleepwear is the best fabric night sleepwear rather than cotton and satin sleepwear. Silk sleepwear is almost a popular sleepwear till now. It is a beneficial product to use at night or you can just wear it while you are at home. It is effective for your body and sleeping system too.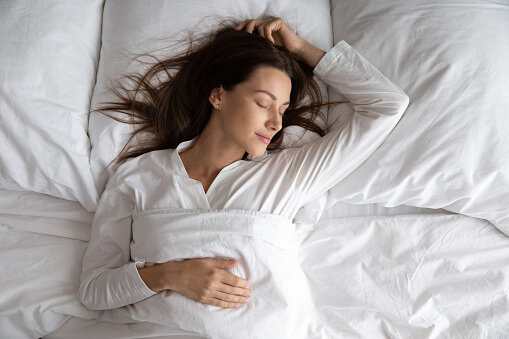 What are the Benefits of Wearing Silk Sleepwear?
If you have ever wondered how silk sleepwear can help your body and sleep better at night, keep following our blogs and read all the articles described as per your demand.
Moisture Absorption
Silk fabric is really soft and smooth, when you step once into them, you don't want to get back to other fabrics. Silk protein fibers carry a hydrophilic side chain amino acid that can help to absorb the excess moisture of your body and release them into the air. Silk is a breathable product in order for the skin to stay hydrated and moisturized at night. This keeps your body at normal temperature without making your skin dry.
Glowing and Healthy Skin
The natural protein fiber is composed of several kinds of amino acids that are highly required for the human body. The tightly-woven and smooth fibers help to maintain the moisture of the skin which will help to improve the condition of the skin appearance. The dry and dull skin will be converted into soft, supple, hydrated, and moisturized skin after the use of silk sleepwear or silk fiber. The skin maintains the metabolism of the surface, prevents skin aging, promotes blood circulation, and provides glowing, youthful, and healthy skin.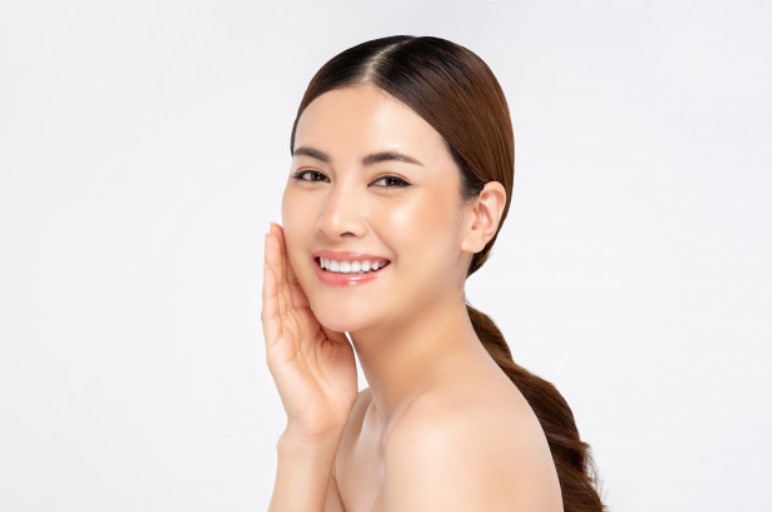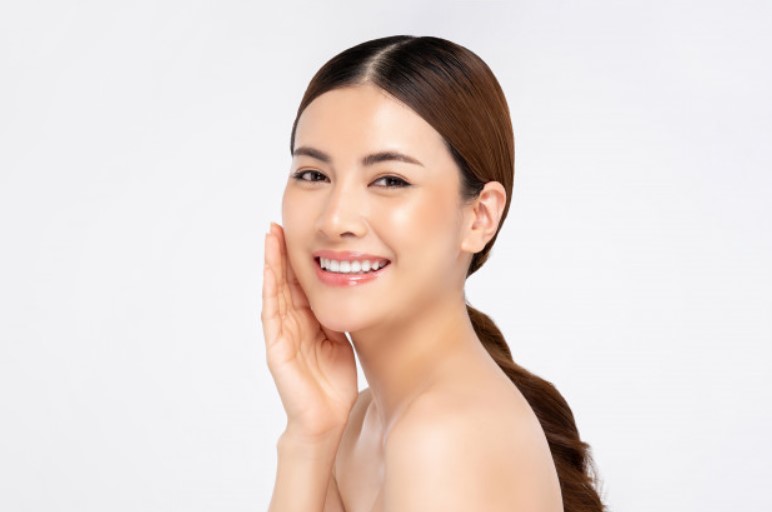 Comfortable
Silk fabrics are really good and comfortable products while sleeping at night. It has a soft and smooth surface on both sides which can provide you super comfort. It is not like cotton or satin which have a soft-supple surface on one side and a dull-rough side on another side. While sleeping wearing silk sleepwear, our body cooperates with the soft texture of them and feels so comfortable.
Warm in winter
Silk fabrics are a very good product not only for skin but also for the whole body. Silk has the capacity to absorb the human body sweat quickly and release them in the air later. It liberates the moisture immediately in comparison to other fabrics. Basically, it maintains the normal temperature of the body.
Cool in Summer
Silk works as a two-way regulator. It not only absorbs sweat and excess moisture in summer but also helps to provide the required moisture to your body. It helps to keep your body hydrated and moisturized. It prevents your skin from dryness. It generally keeps your body temperature constant throughout the night.
Allergy Alleviation
Generally, people suffer from skin irritation, itchiness, allergies due to the dryness or the sweat on your body. The infections and allergies you suffer every night could depend on which fabric you use while sleeping? Silk sleepwear is the perfect choice for reducing skin allergies or infections. The antibacterial, anti-mildew, and smooth surface can actually help you to alleviate skin allergies and provides you a night of quality sleep.
Promote Good Sleep
So usually people wear normal clothes during the nights and the irritation due to the sweat can not promote a night of good quality sleep. The smooth surface and two-way regulator factor help to eliminate all the problems and provides good and healthy sleep. It helps to make your sleep comfortable, improve sleep depth, and a healthy body.
What are the Best Silk Sleepwear?
Basically, you can found various sleepwear in the markets or also in online stores. But here are some of the latest silk sleepwear that is very reliable and comfortable.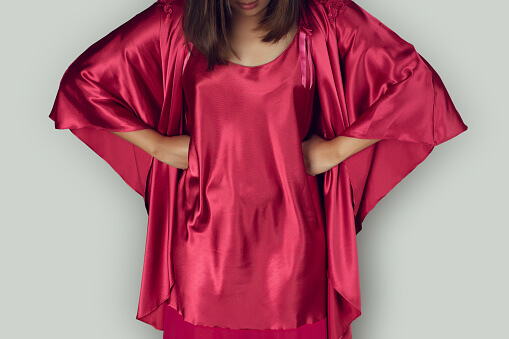 Silk Charmeuse Pants
Fiona Two-Piece Pyjama Set
Are Silk Sleepwear worth it?
Silk is a natural protein fiber that is very effective to use in daily life. Have you ever think of using silk fabric at night? If you are wondering whether it is worth it or not, don't be afraid, silk is the very best product for the improvement of skin condition. It is a luxurious item or material which is very soft and supple and beneficial to use. this product is worth it to use because it feels extremely comfortable while sleeping. It provides extreme comfort and quality of sleep which we haven't been for a long.
Thinking twice or thrice for some products that are extremely expensive is good. Silk sleepwear could be expensive nightwear among others but it is worth using. Silk nightdress has a very comfortable and softy side that can actually don't let your thought of other fabrics. If it is used once, it will be hard to switch to the fabric. Investing in silk fabric could be the best and reliable choice you have ever made.
Can We Maintain our Sleeping Habits for Brighter and Healthier skin?
How could be a Sleep mask beneficial for the Skin?
8 Best Gel Eye Mask: Dark Circles and Puffiness