It's really hard to cover the dark patches and dark circles under your eyes using various makeup products. And it is also difficult to reduce those things using cosmetic and medical treatment. But sometimes the concealer can help to hide the heavy bags and darkness while it is not possible to cover them every day. A gel eye mask could be a savior to your regular problems.
A gel eye mask is a mask for the recovery of the heavy eye bags and for those dark circles under your eyes. The gel eye mask can be available in various shades or for different skin types. Here we have some of the effective gel eye masks that actually help you to get rid of the dark patches and dark circles.
What is a Gel Eye Mask made of?
The gel eye mask is a soothing and healing gel-filled plastic that is used for the reduction of under-eye puffiness and dark circles. Generally, a gel eye mask is shaped to cover your under-eye areas, temples, and part of your cheeks. Also, some eye mask is formed in the shape of a circle and makes a small cut-out or hole in it.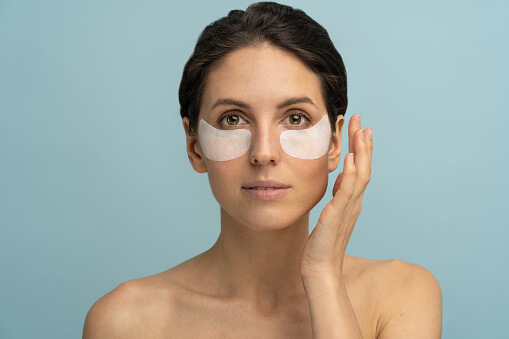 Basically, these gel-filled eye masks are made for the contraction of blood vessels in the skin under the eyes. This blood vessel contraction helps to reduce the appearance of dark circles, swelling, and heavy bags under the eyes.
What are the Best Gel under-eye Masks?
There are several eye masks for the recovery of dark circles, aging skin, and puffy eyes. Here we have some of the best gel under-eye mask that has been very effective and popular all over the world. Almost all the skin specialist or the makeup artist recommends the following listed eye mask.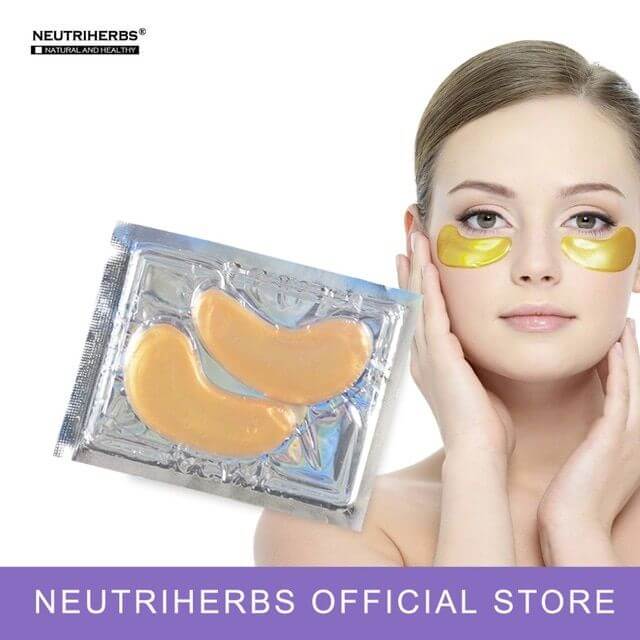 Estée Lauder Advanced Night Repair Concentrated Recovery Eye Mask
This mask is considered a beneficial and effective mask. It works so well on your skin that you only need to apply this product on your skin just once a week. The properties of the products help to constrict the blood vessels of your eyes area and help to brighten the darkness. Also, it helps to minimize the appearance of dark circles and dark patches under-eyes. Just follow the instruction given on the product's cover and apply the eye mask and enjoy the results.
Joanna Vargas Bright Eye Firming Mask
This product not only helps to minimize the patches but also works for moisturizing skin. The hydrolyzed skin protein and hyaluronic acid present in the mask has great soothing and moisturizing properties. It makes your eyes look more youthful after using it for few weeks.
'Benefiance WrinkleResist24' Pure Retinol Express Smoothing Eye Mask
This eye mask has stretchy and retinol-infused properties that actually help to remove the appearance of wrinkles, fine lines, and laugh lines too. It is very beneficial to remove aging skin.
Water Drench Hyaluronic Cloud Hydra-Gel Eye Patches
For those who are suffering from dry under eyes, this product is great to use. This gel eye mask has hyaluronic acids that can be very effective for dry skin. It may stimulate the blood vessels of your eyes area by moisturizing the skin. It also has caffeine and collagen to soften the wrinkles under your eyes and hydrate them.
Boosted Contouring Eye Balm
This product contains cucumber seed oil, red algae, and other natural ingredients that will soothe and smooth the sagging and fine lines. This eye product has all the natural skin care products that will actually help to minimize your puffiness problems.
Hydro Cool Firming Eye Gels
This is a super easy and effective eye mask to apply. It helps to firm, de-puff, brighten and revitalize your under-eye area. You just need to keep the mask around your eyes for 10 minutes and it provides the best results.
Clarins Hydra-Essentiel Moisturizing Reviving Eye Mask
This mask is the best choice for the morning application. It contains quinoa extract and horse chestnut extract that helps to minimize the look of the dark circles as well as protect your skin from dirt and impurities.
Runner-Up, Best Budget: Bliss Eye Got This Under Eye Mask
This eye mask is good for the recovery of both puffiness and dark circles reduction. This product is rich in serum that stimulates your skin complexion. Follow the instructions to apply the mask and the application of this eye mask will obviously help to maintain the condition of your eyes.
Does Gel Eye Mask Really Work?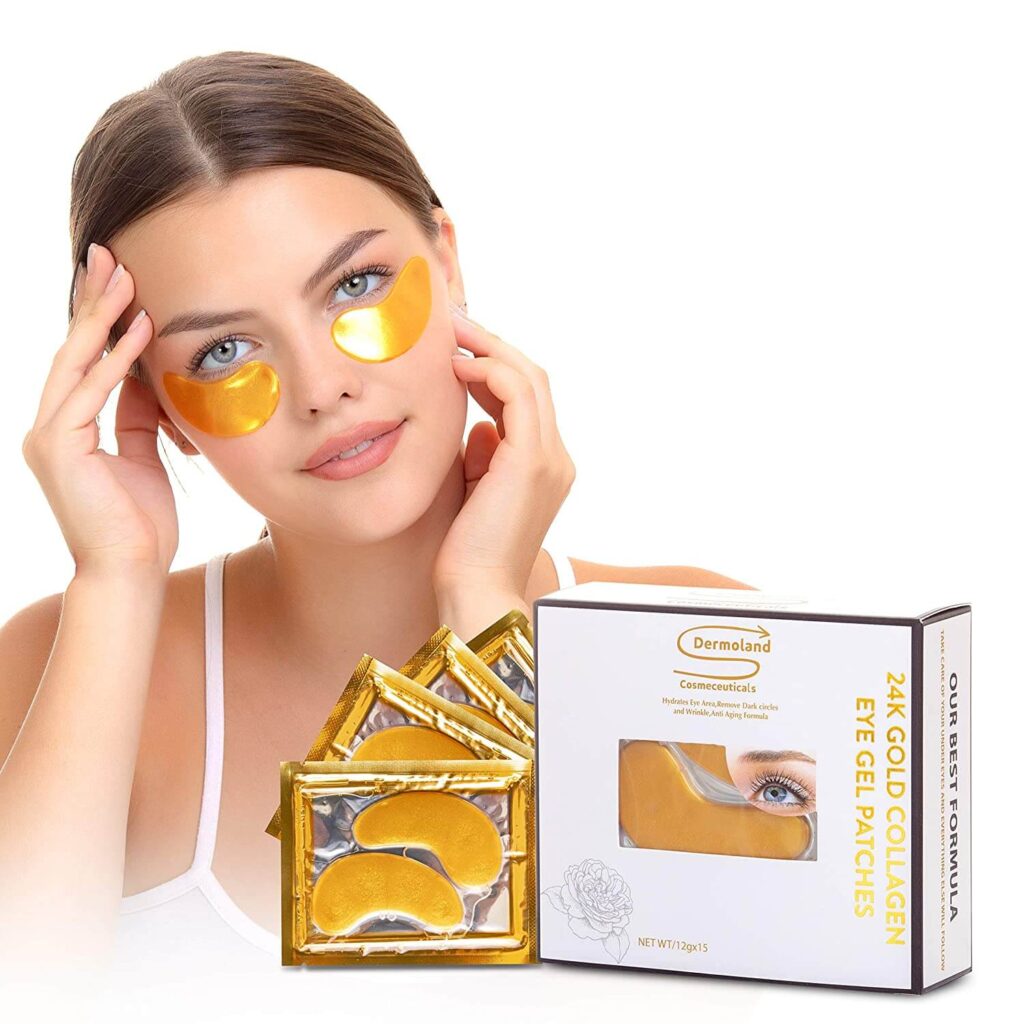 A gel eye mask is made for the betterment of your eyes area. The dark circles and puffiness could be removed using various homemade remedies but it takes a long period of time. Gel eye mask really works to reduce the appearance of wrinkles, fine lines, laugh lines, aging skin, dark patches, swelling, and dark circles under the eyes. You need to choose the best eye mask for better results.
Those instructions and information given above in the article are based on your improvement of your eye areas. It would really work if you use these masks on a regular basis or in a given period of time. Eye mask of gels are the best for wrinkle, puffy eyes, and mainly for the reduction of dark circles.
5 Under Eye Masks For Dark Circles
Facial Sheet Mask For Glowing Skin
What does a Silk Pillowcase do for Skin and Hair?