What do you think of a sleep mask for your quality of sleep? There are a lot of new and high technology sleep gadgets available to improve your sleep quality as well as your eye health. A sleep mask is an excellent gadget for blocking out the light and helping you fall and stay asleep. It is also designed to reduce headaches and remove the fine lines due to light exposure. It is a very beneficial product to use for your improvement and also for the comforts during your sleep.
Since there are a lot of options to choose from for a sleep eye mask but here we have the best sleep mask for the reduction of fine lines, dark circles, and headache. The sleep eye mask is a good product for those people who are having problems sleeping in a lighted room or having dark circles and fine lines under the eyes or it also protects your eyes from swelling and puffiness due to cold room temperature.
To get all the best and reliable information about the sleep mask, you need to read this entire article completely.
Benefits of Using a Sleeping Mask
The sleeping eye mask is an effective eye product that is better than a gel eye mask or a natural homemade eye mask. Using a sleep mask a whole night will help your skin and eyes area to improve in a positive way. It is also a great gadget for blocking the light and protects your eyes from different diseases.
Improve Sleep Quality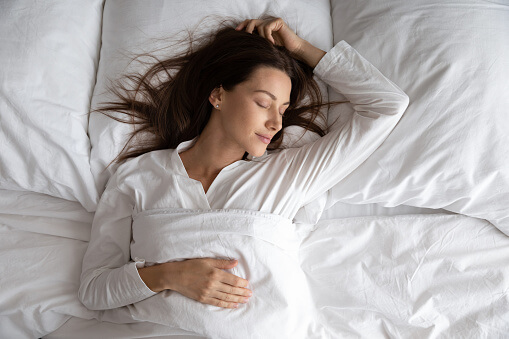 Sometimes people are having disturbance, feel uncomfortable, and don't get appropriate sleep all night because of the lights on. It has been scientifically proved that good sleep is possible only in the darkness or darkroom. Nowadays, people don't get time or can't manage time to sleep all night so they have to sleep during the day time. This sleep mask helps to get comfortable and appropriate sleep quality by blocking the lights and provides a good sleep quality.
Help your Insomnia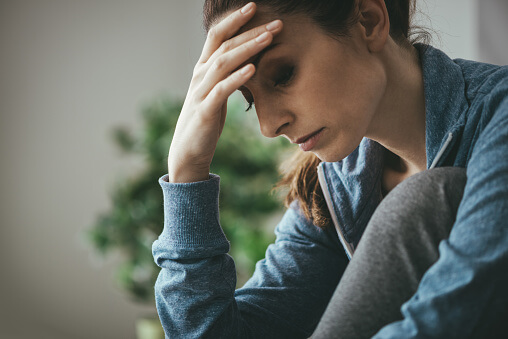 Our brains associate darkness with sleep and produce more melatonin in the darkness which controls the sleep and wake cycles. The sleep eye mask blocks the appearance of light and helps to reduce your insomnia, stress, anxiety, and depression. It also helps to manage the distraction and disturbance of noise of the clock or anything that can harm your sleep.
Prevents Dry Eyes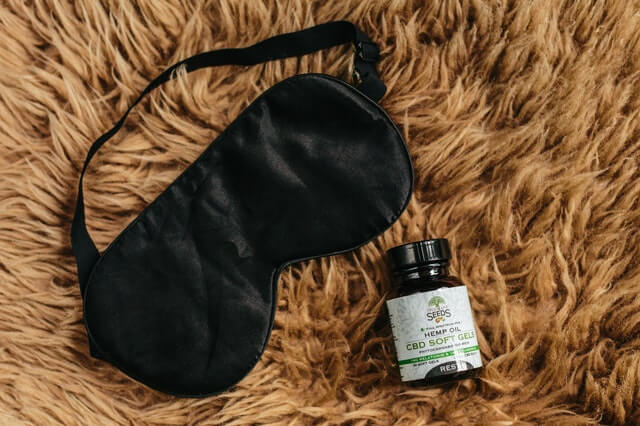 However, a sleep mask may create a protective barrier over your eyes and protect against HVAC. This product has the ability to fight against the nocturnal lagophthalmos (inability to close your eyes). Those who are suffering the problem of can't close their eyes completely can extremely dry out the eyelids. Also, they can suffer from permanent damage. The sleep mask can help to reduce this problem by producing a closed environment around your eyes. The sleep eye mask even helps to hydrate your lids.
Good for Skin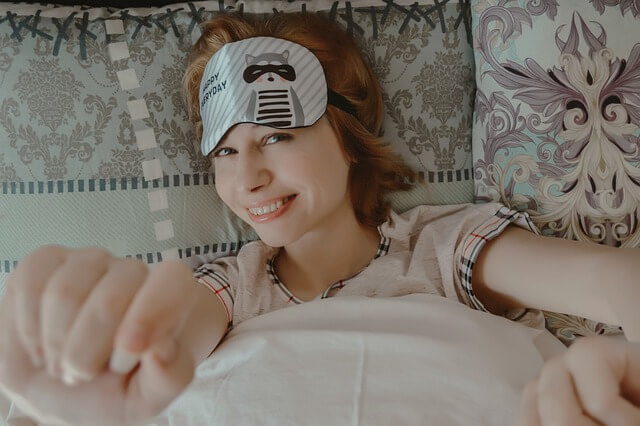 Usually, we are waking up with a wrinkled pillowcase in the face that actually leads to wrinkles and fine lines. You need to manage the sleeping habits to maintain the wrinkles, fine lines, or appearance of your face look. Also including a sleep eye mask with your managed sleeping habits can help in reducing fine lines and wrinkles on the face. The sleeping mask can be beneficial in maintaining the appearance of your skin and protect against wrinkles and more acne.
Reduce Dark Circles and Puffiness
The dark circles, dark patches, and heavy eye bags occur only because of the light exposure during sleep. Even the dim light at the time of your sleep can cause these problems. The sleep eye mask can be a great solution to these problems for all people. This product is only designed to block the light and make your sleep comfortable which also helps to rescue the dark circles and heavy bags.
Which is the Best Sleeping Mask?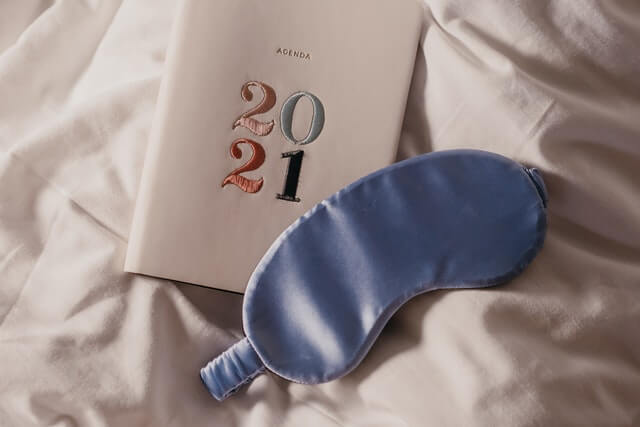 Basically, there are various eye gadgets or an eye mask to improve the look of your skin and eyes area. Even there are countless choices for a sleeping mask to wear during your sleep. But using any eye mask can not be beneficial and doesn't give you the satisfaction that you needed.
Here we have some of the best sleep masks for every problem:
Baloo Living Sleep Mask
Compact Technologies Nighttime Sleep Mask
Sleep Mask by Bedtime Bliss
Jersey Slumber 100 Percent Silk Sleep Mask 
Are Sleep Masks bad for your Eyelashes?
As we all know that masks are good for the eye appearance and skin appearance too. It protects your eyes from artificial light and maintains the hormonal balance. But it could actually be a harmful product for eyelashes. It can actually damage your eyelashes. Also pressing your eyes throughout the night with the sleep eye mask will not let your eyelashes grow. If it even grows, it will be crisscrossed. Therefore, while choosing a sleeping mask, choose wisely.
Using a sleeping mask during sleep will actually help to maintain the texture and complexion of your skin and eyes areas. It will extremely reduce the presence of dark circles, dark patches, and heavy eye bags under-eyes. Also, these sleeping products can maintain the wrinkles, fine lines, and elasticity of your skin. It even works for the betterment of your skin.
Can We Maintain our Sleeping Habits for Brighter and Healthier skin?
8 Best Gel Eye Mask: Dark Circles and Puffiness
5 Under Eye Masks For Dark Circles