Kiwi face mask? Sounds interesting. Sometimes cosmetics or medical-based face packs or skincare products cannot be really beneficial for the skin. It just works to make it soft and glowing from the outer layer of the skin. Skincare products and face masks available in the market may not be as effective as homemade natural products.
Kiwi is a natural fruit that is rich in vitamin C, vitamin A, vitamin D, magnesium, iron, and calcium. It is also known as a Chinese gooseberry which is the edible berry of several species of woody vines. It is also good as well as famous for the reduction of blood pressure, heart health, immunity system, digestive health, maintaining bowel health, and many more.
Generally, kiwi is not only good for the improvement of your body health but also best for the maintenance of skin quality and appearance. Kiwi face mask could be an effective face mask if it is used seriously and sincerely. People may have tried it before but the application of a kiwi face mask only once hardly brings the changes. Follow our articles and know how to make a kiwi face mask effective.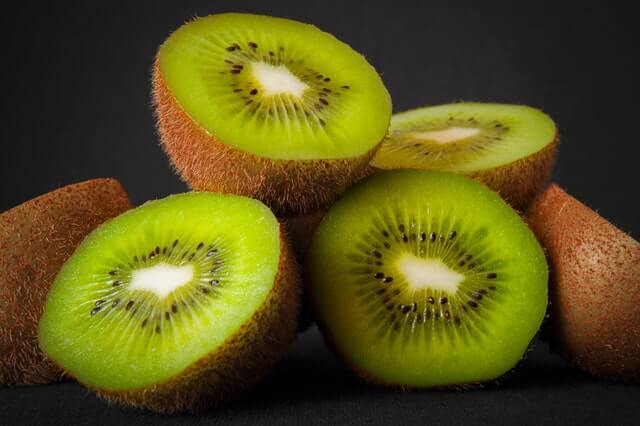 How to make Kiwi Face Mask?
Similar to the other face mask, the kiwi face mask is also the easiest and effective one. Kiwi contains various beneficial nutrients that make our skin healthy and naturally glowing. There are several ways to prepare a kiwi face mask but mixing the kiwi with some other ingredients makes it even more beneficial.
Yogurt, Olive, and Kiwi Face Mask
Why olive oil and yogurt with natural kiwi? Because these superfoods contain healthy fats, and powerful nutrients that smooth out rough skin, nourish dry, moisturizes, and withered skin.
Yogurt carries lactic acids, zinc, and other beneficial nutrients that soothe skin inflammation caused by acne, blemishes, dark spots, and pimples and make them less visible. It simply helps to diminish the dark patches and brighten skin complexion.
Olive oil is rich in vitamin E and proteins, which is an excellent treatment for rough and dry skin. It is a natural exfoliator and moisturizer that protects your skin from harmful UV rays and cancer.
How to Prepare a Kiwi Face Mask?
Ingredients: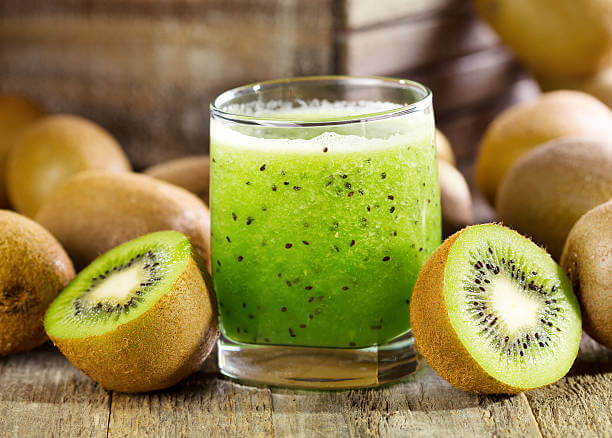 Instructions:
First of all, mash 1 or 2 kiwis using a fork or a food processor. Make a smooth paste of it.
Then, add 1 tablespoon of fresh unflavoured yogurt and 1 tablespoon of extra virgin olive oil. (Avoid using refined olive oil and flavored yogurt, it will make your skin irritated).
Mix all the ingredients by stirring it with a spoon for a few seconds.
After that, apply the face mask on your face and neck.
Keep that on the face for 20 minutes and rinse it later on.
Benefits of Kiwi's Nutrients for Skin
Alpha Hydroxy Acids (AHAs) is a powerful nutrient for skin found in kiwi. It is generally used for treating acne and acne scars. It is also for the appearance of aging skin.
Kiwi fruit also contains vitamin A which is proven for minimizing age spots, repairing and maintaining skin conditions. It is the treatment for the reduction of sun damage and also protects your skin from harmful UV rays.
Vitamin C is also one of the effective nutrients found in kiwi fruits. It basically works for combating the free radicals that steal oxygen from skin cells, cause wrinkles, and skin sagging. It maintains the skin tone and brightens your skin.
Vitamin E is also a natural sunscreen that carries several benefits on itself. It protects our skin from sunburn and UV rays. It simply keeps the skin moisturizer and converts withered skin into soft, smooth, and soft skin quality.
What are the Benefits of Kiwi Face Mask for the Skin?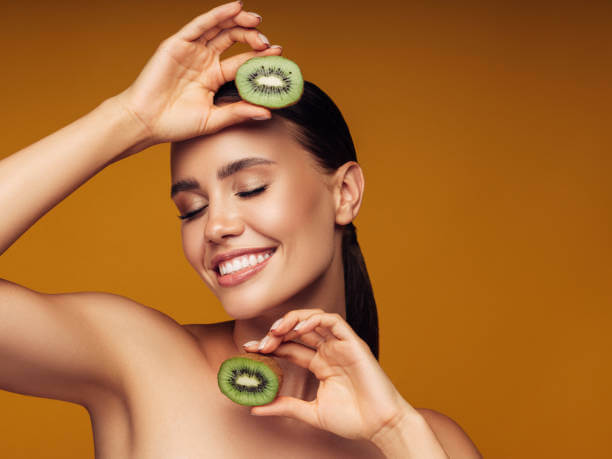 Skin Healer
The application of kiwi on the surface of the skin heals the cuts and wounds quickly as possible. Due to its vitamin C properties, it soothes skin damages.
Exfoliate Dead Skin Cells
The small-small micro seed on the kiwi is a great exfoliator. Or you can also use the kiwi peel to exfoliate your skin. Scrubbing the peel on your face makes it flawless and smooth.
Anti-aging
Kiwi fruit for an aging solution? Yes, it can easily scavenge the free radicals that cause wrinkles and fine lines. Using this kiwi face mask once a week for a long period of time will actually help to make the elasticity of skin tighter and tighter.
Firm Skin
The application of this face mask carries various nutrients that can help to restore the firmness of the skin. The skin will become soft, smooth, clear, supple, and glowing after the use of kiwi fruit.
Protect Sunburn
The vitamins present in this beneficial fruit helps to protect the skin from the harmful UV rays which is a natural sunscreen. It also brightens and diminishes the dark spots and suntan from the skin.
Fight Acne
The inflammation effects on the skin are so annoying. The use of a kiwi face mask can help you to remove all the inflammation effects. The appearance of acne, blemishes, bumps, pimples, and blackheads can be removed out by the regular use of kiwi.
Does kiwi whiten the skin?
Of course, kiwi is rich in vitamin C nutrients and has astringent properties which are great to use for your skin. Kiwi protects the cells from oxidative stress that will easily remove all the dark spots, age spots, and dark patches which results in brighten and glowing skin.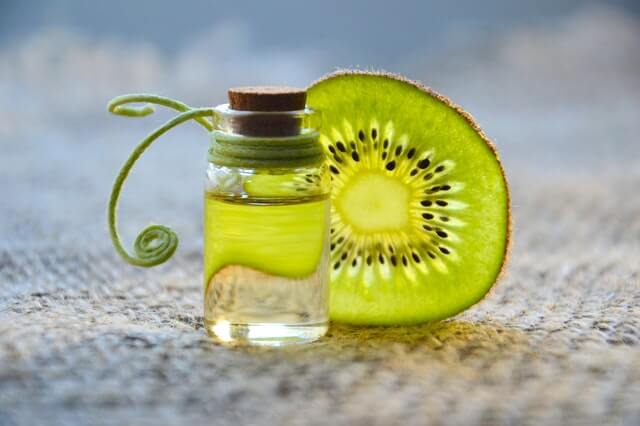 Does kiwi help you sleep?
Eating a minimum of 1 or 2 kiwis before bed can provide you a good quality of sleep. It will fall asleep a little faster and stay asleep longer also. The serotonin and antioxidant properties in kiwi helps to reduce anxiety and stress too.
Kiwi is a great fruit for both your body and your skin. Generally, it is a natural exfoliator, natural face cleanser, natural sunscreen, and the natural treatment for all skin disorders. The application of a kiwi face mask would very help ful for the appearance of the skin.
DIY Strawberry Face Mask for Clear Skin
5 Benefits of Using Face towel
How To Make Lemon And Baking Soda Mask?