Generally, the summer season brings a lot of changes to our living style, daily habits, and physical appearance too. Summer means oily, sweaty, greasy, and dirt all over your body. Mainly it occurs on your hair and skin. We need to take a bath and wash our hair regularly. Instead of using a normal and regular hair shampoo, we need to swap them with a dry shampoo especially for the season of summer.
Usually what happens like we once washed our hair but the shampoo we used didn't work for the good. It hardly removes the dirt and oily substances from the scalp and again the next day we need to wash it. The problem is not about washing your hair daily but the main problem is it continuously damages your hair and makes them frizzy and rough.
Dry hair shampoo for your oily and greasy hair is the best option for improving your hair conditions. A high number of people may use these dry shampoo beauty hacks that keep your hair safe and healthy during summer. There are various hair shampoos that exist in the market, you just need to go once and grab them.
What is dry shampoo?
Dry shampoo is a hair product that actually helps to reduce the oily substances, greasiness, and dirt from the scalp of your hair. This product is mostly made up of corn starch, rice starch, alcohol, clay (spray version), clay talc, and starch without alcohol (in a form of powder).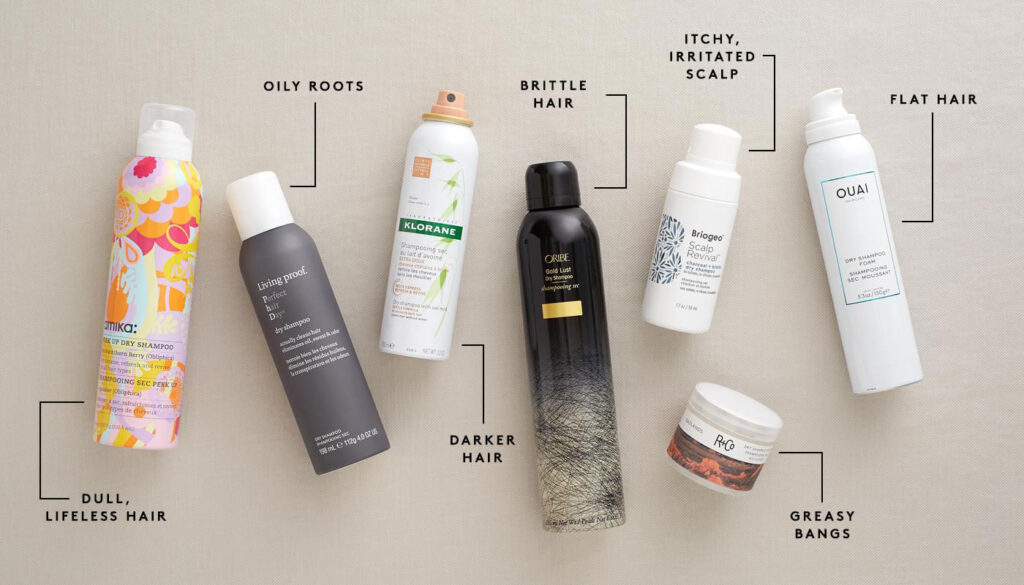 Dry hair shampoo is the only product that assures you to make your hair oil-free as well as healthy. Also, this product is totally different from other shampoos. It is in the form of powder or a spray which can be applied at any time. You don't even need to wash out your hair after the application rather than other wet shampoos.
How to use Dry Shampoo?
How to use a dry hair shampoo is truly based on your hair types, texture, length, and your hair's oiliness. Remove all the bubble pins, hair bands, headbands, and other hair products. Here is the basic process to apply the dry hair shampoo to your scalp in the correct way.
First of all, all you need to do is shake the dry shampoo bottle up. This will help to evenly distribute the powder and make your spray simple.
Hold the bottle 6-8 inches away from your hair and scalp and by separating the small-small amount of hair, spray it directly onto the roots of the hair.
You need to spray all over your head including, hair growth at the nape of your neck, right above your ears, and in the back of your head.
After spraying the shampoo over your head, gently massage your head using your fingertips so that the roots can absorb the shampoo and avoid oiliness.
Later on, you can use a cool air by blow dryer to maintain the natural bounce of hair and to provide the extra volume as the shampoo dries on your scalp.
Best Dry Hair Shampoo to Maintain the Oily Hair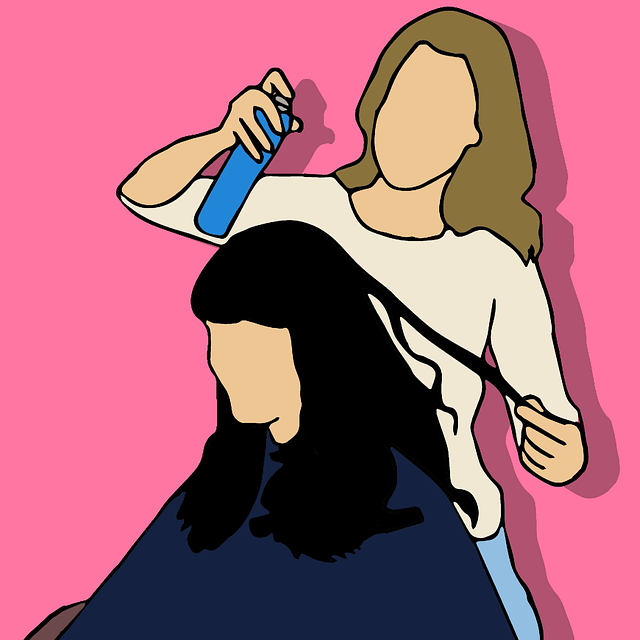 Oribe Dry Texturizing Spray
Oribe dry texturizing shampoo is the effective shampoo or sprays to remove out the greasiness and oily hair. This shampoo is an amazing and awesome product to use. It has a great smell and instantly adds volume to limp hair. Unlike other dry products, it doesn't leave any residue on your hair and scalp.
Klorane Dry Shampoo with Oat Milk
Klorane Shampoo with oat milk is the best product as it works to freshen and cleanse your hair as well as scalp without leaving any caked up and tangles. According to the clients, it is the best dry shampoo product till now. It is actually formulated with rice and corn scratch to absorb the excess oil of the roots and oat milk to treat your scalp.
TIGI Bed Head Rockaholic Dirty Secret Shampoo
This spray or shampoo for converting your oily hair into dry is the driest product. This product is good of course for absorbing oil and also for adding extra volume and texture to your hair. It may leave little white substances if you spray it too closely but it easily will be brushed out over time.
UNITE Hair TEXTURIZA Texturizing Spray
If you are going through a tough time with greasy and oily hair and don't have enough time to wash them currently and also planning to wash them by tomorrow, go for the UNITE Hair TEXTURIZA Texturizing Spray. This united hair texturizes texturizing spray hair product will help to maintain the dryness for only one day. It is a light hair spray that may not be suitable for more than one day. It definitely maintains the tone of volume and texture but compulsory need to wah them the next day.
Freeman Psssst! Dry Shampoo
Freeman psssst for oily hair? If you want to try the drugstore route, use freeman psssst instant shampoo. It has the capacity to manage your hairs' volume and texture. Also helps to eliminate the dirt and excess oil from the scalp. It is an affordable product that provides you a great bang for your buck.
Briogeo Scalp Revival Charcoal + Biotin Dry Shampoo
This Briogeo Scalp Revival Charcoal + Biotin Shampoo product is best for those people who have curly hair (coiled and tight coiled). Curly hair often gets oily in a short period of time, but using this product on your scalp and hair, will definitely manage the shine and smoothness of the hair. The excess oil and bacteria growth on your head can be treated by this product and also helps to soothe the irritated scalp.
There are also various dry shampoo products but these mentioned products will even work better compared to others.
How often should we use dry shampoo?
Generally, dry shampoo helps to reduce the greasiness, impurities, dirt, and excess natural oil production by the scalp. But using this product continuously may harm your hair growth and scalp health. Only if you use this product once or twice a week will help to improve your conditions. You just limit the continuous use of this and maintain your hair appearance.
This product dry spray or shampoo to dried up your hair and to reduce the unwanted substances that damage your hair and scalp. Using this product is very beneficial. You can carry this product anywhere and use it anytime. After the massive workout, fieldwork, and exercise, your head becomes sweaty and your hair becomes greasy and frizzy, at that time go for this dry shampoo.
How does Kiwi Face Mask helpful for Skin?
DIY Strawberry Face Mask for Clear Skin
5 DIY Tips to Remove Facial Hair at Home