As we all know suffering from dry, brittle hair during the winter season is not uncommon. Temperatures drop, and so does your hair's ability to stay hydrated. Winter is coming and you also want to follow the winter hair care tips to prevent your hair from dryness.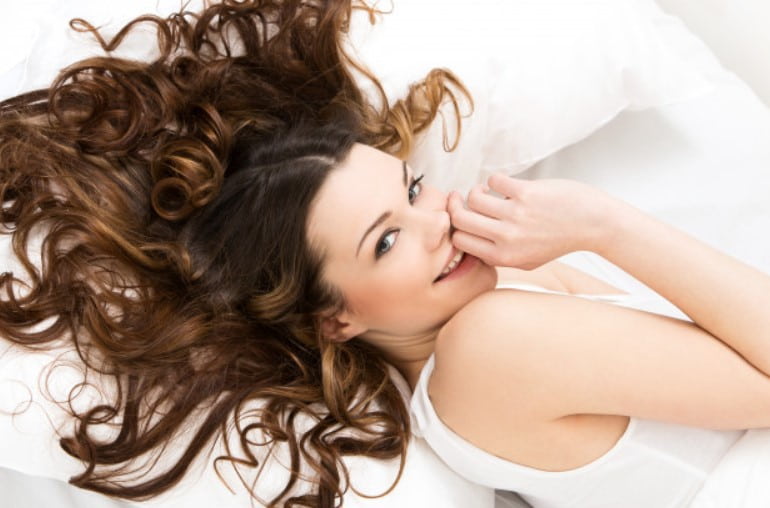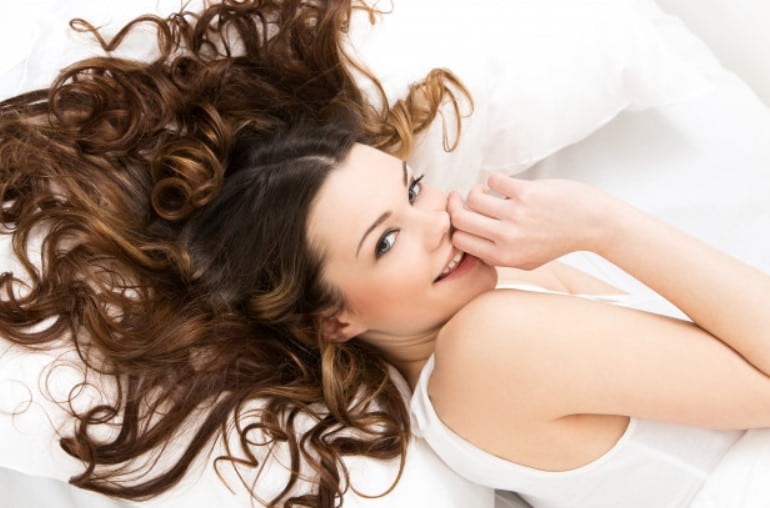 It can be very frustrating for everyone to try and find ways to keep your hair looking alive and well. If you have thick, curly hair, make sure your hair is moisturized and voluptuous throughout a dry weather spell can seem next to impossible.
Winter Hair Care Tips
So here are some winter hair care tips. Follow all the tips we have mentioned below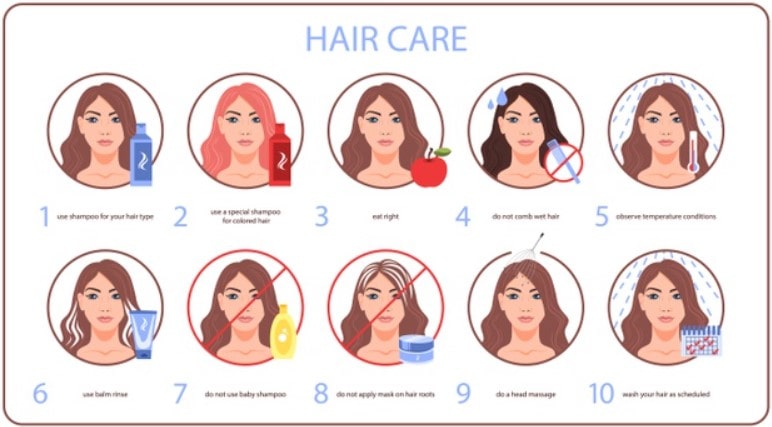 Moisturize Your Scalp with Hair Oil
During winter, your scalp gets dry and itchy due to the lack of moisture in the air.
This may lead to dandruff, scalp irritation, and flakiness, causing hair to fall. A hot oil massage with nourishing hair oils like coconut and olive oils works wonders.
These oils penetrate the hair shaft and keep the hair moisturized. Massage improves blood circulation to the scalp and nourishes the hair follicles, stimulating hair growth.
Avoid Frequent Hair Washes
When you frequently wash your hair with shampoo strips off its natural oils, causing further dryness and irritation.
You can try to extend the time between your washes and also don't shampoo your hair more than twice a week.
Also always use a sulfate-free and mild shampoo to maintain the natural moisture balance in your hair.
Conditioning The Hair In Right Way
You never have to skin the conditioner during the winter. You can use a thick, creamy conditioner containing natural oils like coconut, olive, jojoba oils, and shea butter for deep hydration and nourishment.
How to use a Conditioner
First, shampoo your hair and rinse it thoroughly
After that apply the conditioner from the mid-length to the hair ends
And then you have to concentrate on the ends to prevent dryness and split ends.
You have to leave the conditioner on for a few minutes and then wash with cold water
Avoid Heat Styling Tools
You know that your hair is already delicate during winter, and using heat styling tools can make it brittle, causing hair breakage.
Avoid blow-drying as it draws moisture out of your hair. Also, try to shower in the evening so that you can easily air dry your tresses without a dryer
Apply a Deep Conditioning Hair Mask Weekly
Weekly hair mask treatments are the best preventive measures to ensure your overall hair health.
A hair mask with nourishing and moisturizing ingredients like egg and honey conditions the hair.
These ingredients really help to moisturize dry locks, enhance hair growth, add shine and soften the hair.
Egg Yolk has water-soluble peptides that condition and stimulates hair growth.
Also, Honey is rich in amino acids and vitamins and has hair conditioning effects.
You can easily follow it up with hair oil or serum for overnight hydration.
Don't Step Out With Wet Hair
Always dry your hair before you step out into the sun and give your hair extra time to air dry or better yet, and wash your hair at night time.
Cover Your Hair
Your hair gets stressed when it is exposed to the dry wind. You can keep it covered with a scarf or a hat. Also, you can use dry oil spray to fight static and tame flyaways.
Protect Hair From Static
Might be you are also annoyed with static hair in the winter.
Lack of moisture, combined with the friction caused by sweaters, scarves, hoodies, and hairbrushes makes your hair frizzy and static. You can handle this situation by using a vented hairbrush with a combination of boar and plastic bristles.
Also, apply a leave-in conditioner to prevent static and keep your hair smooth.
Avoid Hot Showers
Without taking a hot water shower during the winter season might be difficult for us but hot water can remove the natural oils and moisture from your hair and make it dry.
Always try to wash with lukewarm water and blast with cold water at the end to help seal the hair cuticles.
Eat Healthy To Keep Your Hair Healthy
Food rich in protein is beneficial for hair health. You can also increase your intake of all essential vitamin-rich foods. Eating healthy food is also the winter hair care tips to protect your hair from dryness.
To maintain your body and hair healthy you have to follow a balanced diet that combines vegetables, leafy greens, dairy products, and meat.
The Bottom Line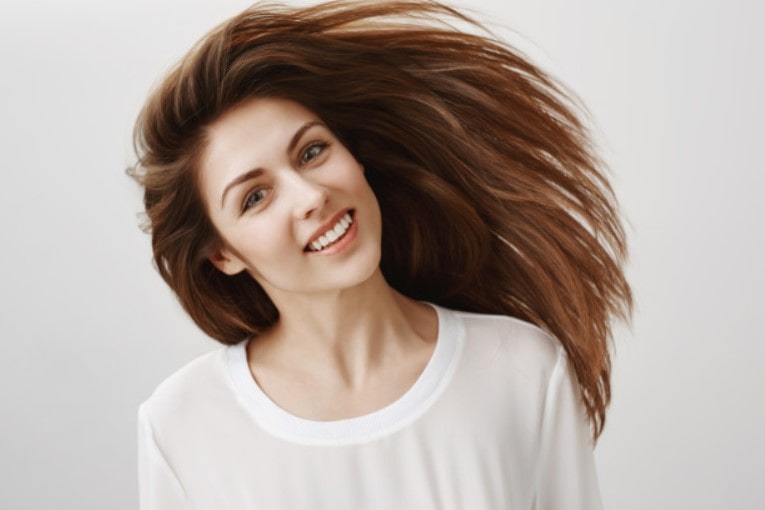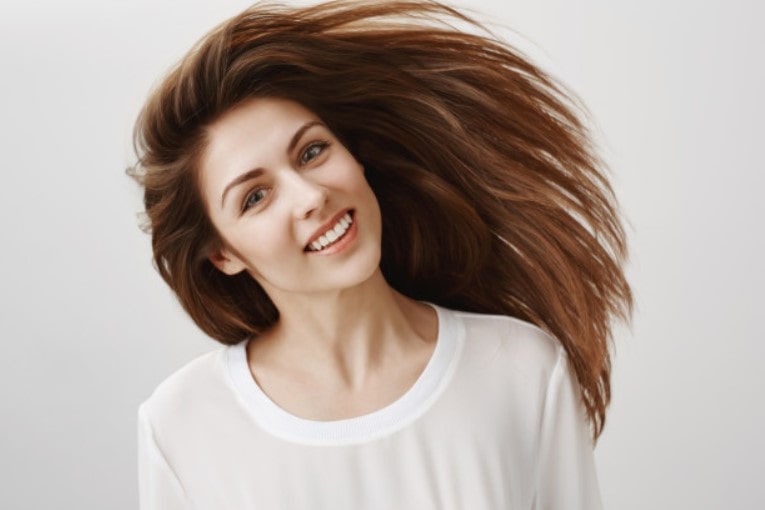 No one likes to deal with dry, brittle hair.
Follow the above-mentioned winter hair care tips with a little extra effort, can definitely keep your hair hydrated and looking great this winter.