Winter is the time where your skin and your body needs extra care and nourishment. Most of us may be suffering from dry and cracked feet during winter and of course, you all may be searching for some simple foot care tips that can actually be beneficial to have soft and smooth feet.
So, here are simple foot care tips in winter to protect them from dryness and being cracked!
Why Is Foot Care Important during Winter?
Even though we fully cover our feet in winter, our feet may not get the attention that it actually requires and may get cracked and dry. Skin becomes too harsh during winter months, and despite following strict winter skincare routines, you might forget about your feet. So, you need to take care of your feet to make them soft and healthier and to get rid of various infections.
Below, are some simple foot care tips to add in your daily lifestyle!
Foot Care Tips For You
Keep Your Feet Clean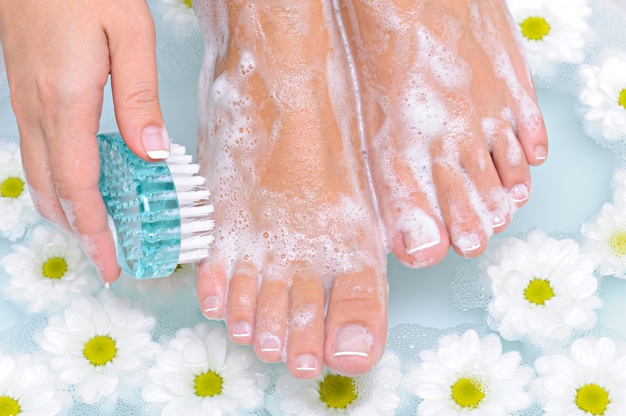 If you are really searching for proper foot care tips your first priority should be cleanliness. To avoid fungus and unpleasant things on your feet make sure to wash them thoroughly every day. You can use your regular soap and water to clean your feet or consult your foot doctor as they can suggest what would work better for you.
Make sure to dry your feet properly before putting on your socks or shoes.
Soak Your Feet In Lukewarm Water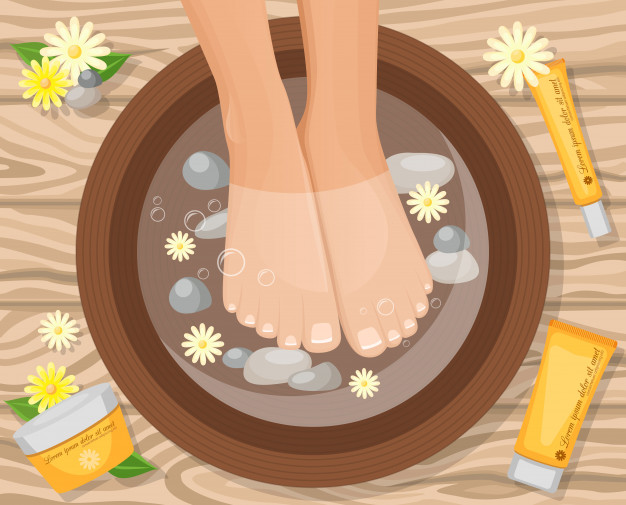 Even though you wash your feet regularly, your feet still need some extra attention. So, soaking your feet in lukewarm water can be a good idea to pamper your feet during winter. You can get relief if you are suffering from heel pain or general discomfort if you try this foot care tip regularly. Also, adding salt in the waterworks well for various feet infections.
Note: Do not use extremely hot water as it may cause serious injuries.
Also Read: Why Is Facial Steam Important? | Benefits of Steaming Your Face
Dry your shoes and boots thoroughly
Wearing damp shoes, socks or boots can create a big problem for you as damp shoes are known as a breeding ground for bacteria which ultimately leads to an increased chance of infections.
So, another important foot care tip- not only for winter but for every other season is to wear clean and dry footwear.
Wear Natural Socks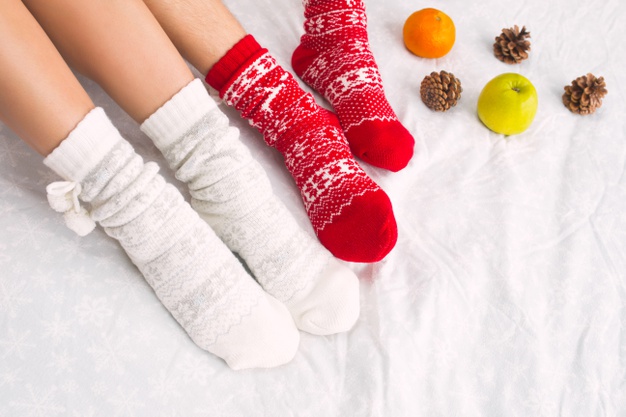 You may want to look stylish and dress better during winter but later on, might need to suffer.
So, always be serious about what you are wearing. Consider using socks made from natural materials like cotton or wool instead of wearing synthetic blends. Materials like wool or cotton work as a natural absorbent for your skin which is extremely important during winter.
Also, the bonus point in this foot care tip is your feet are less likely to smell too!
Moisturize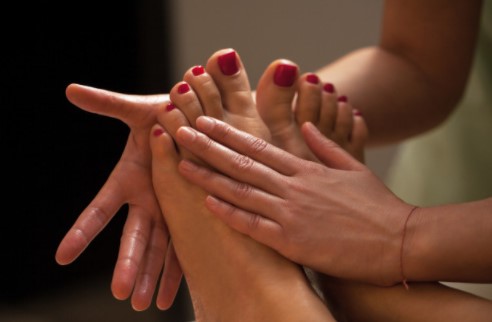 Moisturizing is a must! Not only for your face but also for your feet. Cracked feet and dryness are due to the lack of moisture on your skin. So, the most important foot care tip to have smooth and soft skin is to moisturize it thoroughly both day and night.
Also Read: Skincare Routine for Dry Skin
Exfoliate
Scrubbing/Exfoliating of feet is equally important as exfoliating your face. You need to remove the dead skin cells, accumulated due to dryness and use footwear to keep your feet healthy and smooth feet. Scrub your feet once a week using chemical exfoliators found in stores or DIY foot masks.
Also, Pumice Stones are can work great to remove dead skin cells, and to massage cram onto your feet.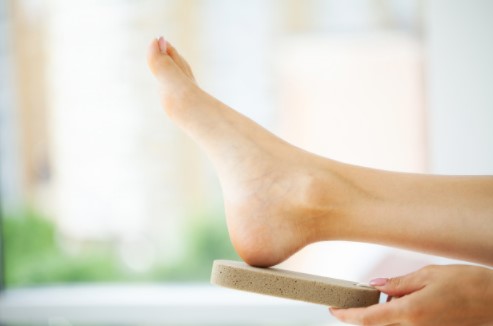 Also Read: AHA and BHA: Benefits for your skin!
Exercise Your Feet
Exercising feet and toes improve blood circulation and also keeps your feet warmer. Cold weather in winter often makes you less flexible than in summer, so it's important to warm up muscles during winter before heading out.
Also, people are most likely to get joint pains and other issues during winter, so doing exercises like- calf exercise, moving your feet in a circular motion, and leg-lifts can really help to warm up.
Also Read: 7 Best Exercises for Girls: Benefits and Instructions
Understanding the importance of proper foot care and taking care of your feet is really important especially if you are diabetic or suffer from other health-related issues that could affect your feet or legs. So, take proper care of your overall skin during winter as our skin tends to be more dry and sensitive during winter.
More Topics For You
7 Common Winter Beauty Mistakes
Winter Skincare Tips Everyone Should Know
Ice Cubes On Face: Safe to Apply?