A sheet mask is everywhere like literally everywhere. Like we all know that sheet face mask has become a part of the regular beauty routine and they have also become super popular throughout the world. Basically, people are using a sheet face mask on their faces for the improvement of their skin complexion and tone. But have you ever thought about its benefits or effectiveness enough to treat your skin well?
Generally, people are knowing the fact that a sheet mask can help your skin to keep enough moisture, it can brighten your skin, and provide your skin with immediate relief. Most people with dry skin wanna try this beauty routine thinking that it could help your skin out by reducing the appearance of dryness, roughness, and irritation in your faces. But the real question whether the sheet masks really work on your skin or it is just a fad? So if you wanna know its real side, continue reading the interesting article.
What is a Sheet Mask?
A sheet mask is a face-shaped sheet fabric, that is soaked in a nutrition-packed solution. The nutrition-packed solution is a serum that can help your skin to recover. The face sheet is actually made up of using a variety of materials such as gel, papers, fibers, and beneficial serum. This face mask is very, actually way different from other face masks or face packs. For this, you just need to apply the mask and take it off and pat your skin from serum instead of washing your face. It is usually used once and packed individually so that it will be fast, convenient, and easy to use.
Which Serum Sheet Face Mask is Best?
It is very difficult to choose the right sheet mask serum for your type of skin. Basically, every mask works well on your skin but if you know your skin type and also you have the right mask for your skin, it is perfect. The one that is actually made for a certain skin type is the best.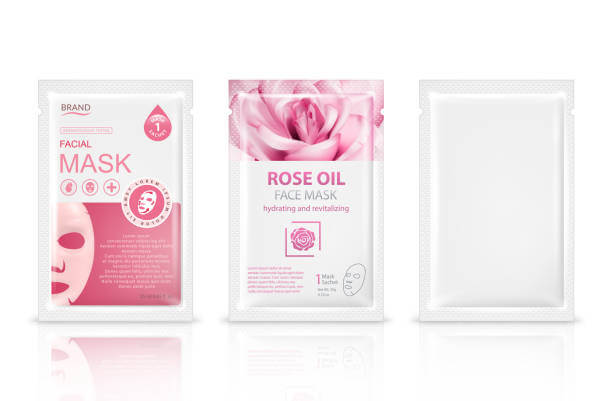 For Dry Skin
Karuna Hydrating+ Face Sheet Mask
Farmacy Coconut Gel Sheet Mask
St. Ives Soothing Oatmeal Sheet Mask
They have hyaluronic acid that helps to reduce dryness, irritated skin and make it smooth.
For Oily and Acne-Prone Skin
Best for Hyperpigmentation: Dr. Jart+ Dermask Micro Jet Clearing Solution
Best Oil-Free: Karuna Clarifying+ Facial Sheet Mask
Best Overall: Leaders AC Clear Treatment Mask
It helps to reduce the excess oil from your skin. As well as it helps to remove the appearance of acne and pimples.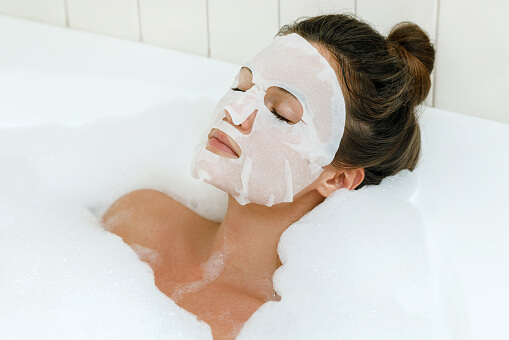 For combination Skin
For Sensitive Skin
Eau Thermale Avène Soothing Sheet Mask
How often can you use a Sheet Mask?
Figuring out the time of using a sheet face mask is easy and also depends upon your purpose. It's good that you use a mask early in the morning for 10-20 minutes. It will even help you to prep and prime the skin for better application of makeup. You can also use the mask at night to wake up with hydrated skin. Just use this face sheet mask at least 3-4 times a week to keep your skin glowing 24 hours.
Note: Leaving the mask on for more than 10-20 minutes can be harmful to your skin. It will dry out your skin so take it out after the moisture evaporates from the fabric sheet.
Can you reuse Sheet Masks?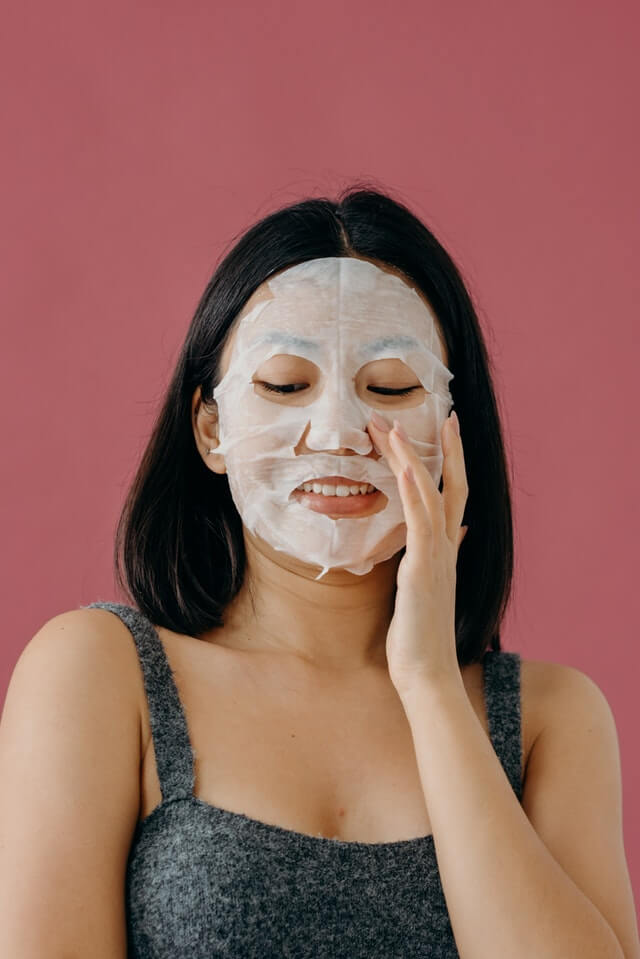 Actually using a sheet face mask again is not good for your skin. Even though every skin specialist also does not recommend using a sheet mask twice or thrice. Generally, they are formed for individual use only. Once used masks include tons of dirt, bacteria, and virus in it. And the thing is you want to eliminate those things from your face. Just avoid using a used face mask over again and apply the leftover serum by applying it to the backs of your hands and necks. And you can save the serum in a sealed container to use later on your face using your hands.
Does Sheet Mask really Work?
Sheet face masks are supposed to provide moisture to your skin. It is great for hydration, brightening, providing enough moisture for your dry skin, and also for the aging skin. It gives your skin an extra boost and also helps in the blood flow and blood circulation of your skin. The face sheet is good for glowing and radiant skin. And the best part is it can be used by any skin type. Generally, it is better than any other face packs or face mask but in comparison to the price, it pinches a little to everyone.
Sheet face masks are mainly used by the Korean people to hydrate their skin and to provide a natural instant glow on their faces. It helps to promote your skin health and boost the blood flow and blood vessel of your face that can be beneficial for the improvement of your skin texture and complexion. s
5 Amazing Benefits of Brushing Hair
Pros and Cons of Gel Nail Extensions
Avocado Face Mask: Remedies and Benefits