Foundation brush vs beauty blender, which one is the best for you? Yes, it's very difficult for all the people to know the difference between these two products.
Generally, to apply the foundation in a managed way, there are various products. But as per the makeup artist or the makeup specialist, foundation brush and beauty blender are considered the best. Some people prefer a beauty blender or sponge while others prefer a foundation brush. Also, Kylie Jenner claimed that she applies the moisturizer with a brush. And with all the information, it's very hard to choose one.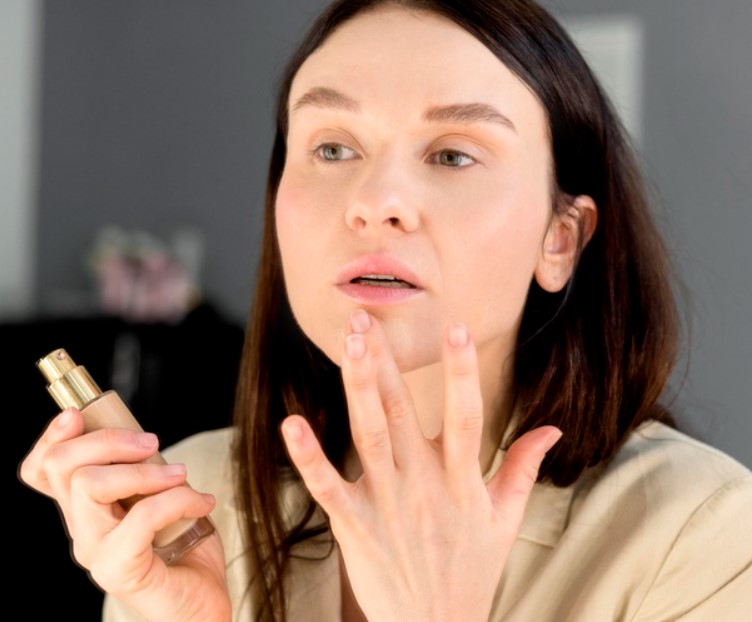 Here we are in a situation where we have to choose a tool between Foundation brush vs beauty blender and at the same time some people use their fingers to apply it. What is the best way? Listening and knowing all this information makes girls more curious to know the right thing to wear a foundation in a perfect way.
Many girls or women are provided with the wrong instruction on the tools or the products. People are just confused to pick the one after hearing all the things from all the people. Foundation brush vs beauty blender, I think it's time to know the actual information about it.
What is a Foundation Brush?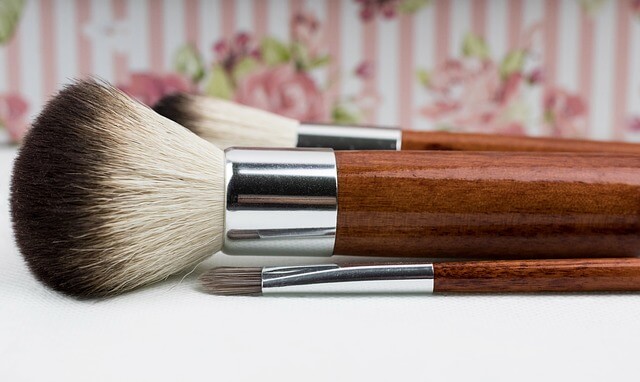 Among all the makeup brushes, the foundation brush is the one to apply mainly the liquid foundation. They are usually tapered, flat, and less full in form. Its shape also looks like a paw. Foundation brush provides full coverage and it has the ability to blend the product without giving a cakey look. Its 140000 bristles help to improve and blend the product deep inside the skin.
Pros of Foundation Brush: Foundation Brush vs Beauty Blender
Provides you a natural and flawless finish.
It is the best tool for using a full-coverage liquid foundation that is thick and difficult to blend with a blender.
It provides you a fine layer while applying a liquid foundation.
Cons of Foundation Brush: Foundation Brush vs Beauty Blender
The low-quality brush can leave streaks and stray hairs on the skin.
The bristles of the brushes can be broken if you don't store them properly.
The bristles may irritate your skin and make your skin look flaky.
The dirty brushes can cause harmful bacteria including staphylococcus and streptococcus.
What is a Beauty Blender?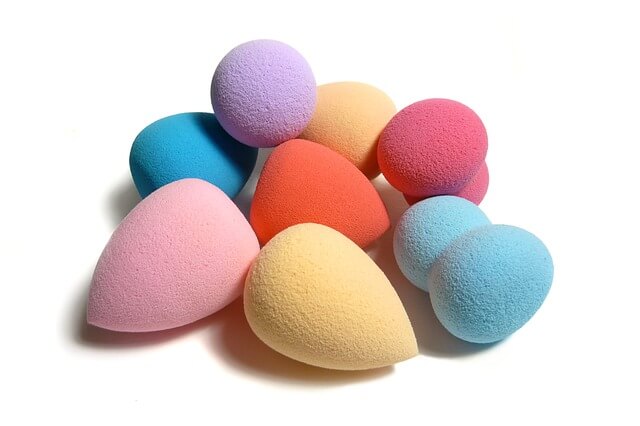 A beauty blender is an adaptable and flexible makeup sponge. It is very soft and made of a patented, antibacterial, latex-free foam (a silicone foam). This tool is usually used to applying the foundation, bb cream, concealer, and other liquid products. Generally, makeup artists prefer a beauty blender to blend the product well into your skin. Using a beauty blender provides a super seamless look to your makeup.
Pros of Beauty Blender: Foundation Brush vs Beauty Blender
Using this, your foundation on the skin will go on sheer and lightweight.
It provides a perfect and natural glow.
It gives a more poreless finish than other tools give.
Cons of Beauty Blender: Foundation Brush vs Beauty Blender
They need to clean after every use.
They absorb a lot of product so that it takes more time and products.
It can be a breeding ground germ if it is not cleaned in the right way.
Foundation Brush vs Beauty Blender
It can be easy to know the Foundation Brush vs Beauty Blender difference for some people. But it may be difficult to choose between these.
How to Apply?
Foundation Brush: Dap the foundation on your face using a finger and blend it with the use of a foundation brush.
Beauty Blender: Blender is very easy. Just wet the blender with water and apply the foundation on the tool and dab the tool on your skin. Just do dab-dab-dab on your face to blend the products.
How to Clean?
Foundation Brush: Use a makeup brush cleaner to clean it. Also, you can use soap or shampoo to clean the bristles well.
Beauty Blender: A beauty blender can be cleaned with the help of any cleanser. But it is difficult to clean and take the product out of it.
Does a Brush or a Beauty Blender give more Coverage?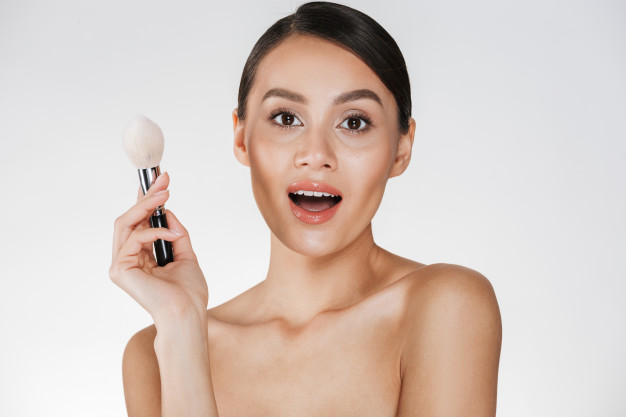 Once you use a tool to apply foundation, you will get used to it. The blender will create a smooth and full coverage look. Blender provides a fine look but the brushes will provide you a full coverage look, sheer, nice, clean, and buildable look. Your makeup will look natural using a brush. It will simply create a flawless look.
Is it Better to Apply Foundation with a Brush or Sponge?
Basically, makeup brushes are best for shadow placement and for powder application. And a beauty blender or a sponge is best for blending the liquid or the gel products. Blender usually blends the products very well and also makes your makeup look natural. It gives you a natural look and flawless makeup. It also helps to maintain the natural and perfect glow on your face.
We know people are having problems with foundation brush vs beauty blender. And it is a common problem in the town. So, here we have research about this thing (Foundation Brush vs Beauty Blender) and write this article/blog to make it simple for choosing the perfect tool for you guys. Hope this article helps you all to know the information.
9 Easy Homemade Pomegranate Face Packs
Acne Scars Remedy: 4 Easy Steps To Clear Skin
Easy Tips To Remove Matte Lipstick!